December 2, 2015, 12:00 pm — 5:00 pm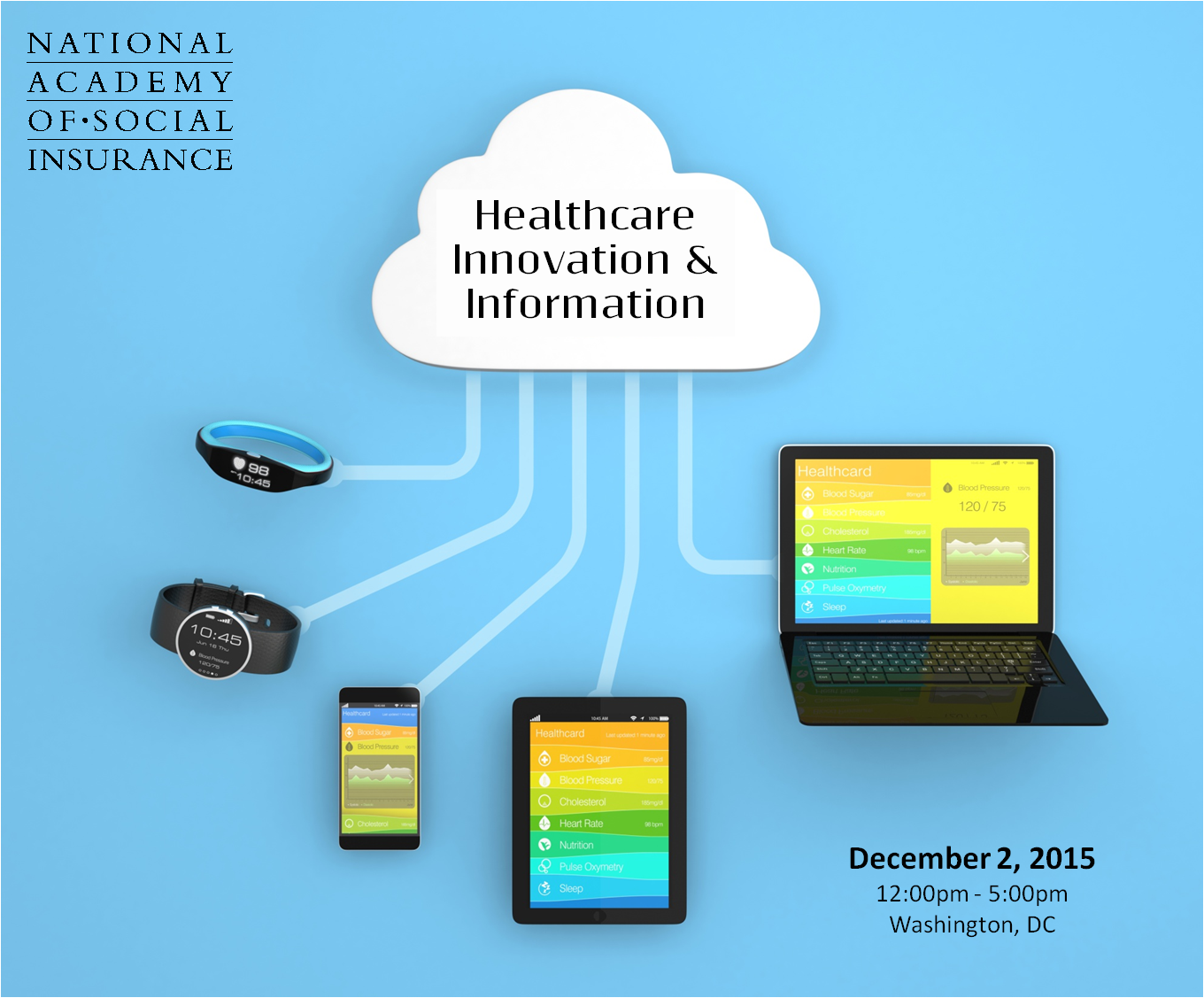 Join the Academy on December 2nd from 12:00pm-5:00pm for a half-day symposium on the next generation of information technology systems (mobile devices and apps) that bring medical science, personal healthcare information, and predictive analytics together.
AGENDA
12:00pm Luncheon Keynote: The Healthcare Innovation Bubble
Sachin Jain, M.D., Chief Medical Officer, CareMore Health System
1:00pm Panel I: What Research Tells Us About Rapid Dispersion of Innovation and Information
Scaling and Implementation Science: Dean L. Fixsen, Senior Scientist and Co-Founder, National Implementation Research Network & Research Professor, Gillings School of Global Public Health, UNC - Chapel Hill


Leveraging Maternal & Child Health Systems to Promote Early & Lifelong Health: Caitlin Murphy, Senior Research Associate, Child and Adolescent Health Measurement Initiative, Johns Hopkins Bloomberg School of Public Health

What Information Caregivers Need Most: Josephine Kalipeni, Director of Policy & Partnerships, Caring Across Generations


Moderator: Lynn Etheredge, Director, Rapid-Learning Project
3:00pm Break

3:15pm Panel II: Sophisticated Data Systems In Use Today and under Development for Tomorrow
5:00pm Adjournment
---
This symposium is co-sponsored by Johnson & Johnson and AARP.
The Academy's Medicare and Medicaid at 50 and Beyond Celebration Program is made possible thanks to support from



​and the Robert Wood Johnson Foundation President's Grant Fund of the Princeton Area Community Foundation.