October 28, 2016, 12:10 pm — 1:30 pm
​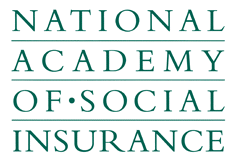 Shoring Up the Exchanges:
Insurer Withdrawals, the Public Option, and the Path Forward
Friday, October 28, 2016, 12:10–1:30 p.m.
The fate of the ACA's insurance exchanges is a critical question of health policy that has received significant news and campaign coverage this fall. Please join the nation's leading experts on this question for a lunch conversation co-sponsored by the Solomon Center for Health Law and Policy at Yale Law School and the National Academy of Social Insurance.

Featuring:
Jacob Hacker, Stanley Resor Professor of Political Science and Director of the Institution for Social and Policy Studies at Yale University
Timothy Jost, Professor Emeritus at Washington and Lee University School of Law and nationally recognized expert on the Affordable Care Act
Len Nichols, Director of the Center for Health Policy Research and Ethics and Professor of Health Policy at George Mason University
Judith Solomon, Vice President for Health Policy at the Center on Budget and Policy Priorities
Moderated by Abbe R. Gluck, Professor of Law and Faculty Director, Solomon Center for Health Law and Policy, Yale Law School