Elaine Weiss, Policy Director
Indigenous peoples in the United States and across the world face elevated life risks – including serious illness, disability, early death, and loss of own or a spouse's job or income. They also face high barriers in accessing social insurance and other safety net programs to protect them from these risks. As U.S. policy makers consider changes to core programs – Unemployment Insurance (UI), Social Security, Medicare, and Workers' Compensation (WC) – do we understand how indigenous communities utilize the existing social insurance infrastructure? What will changes mean for various races and ethnic groups?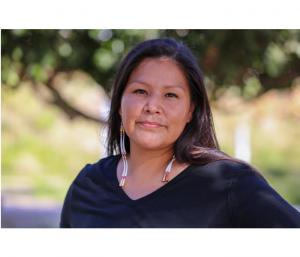 What we know – and don't know – about indigenous communities and social insurance
Researchers have documented how the social and economic isolation, discrimination, and addiction that our country has historically piled onto indigenous peoples mean the life risks described above (which make social insurance so important for all of us) disproportionately affect indigenous individuals and their communities. Challenges to navigating the process for obtaining social insurance protections and related income supports – UI, WC, Medicare, Medicaid, Social Security Disability Insurance (SSDI), and Supplemental Security Income (SSI) – are particularly high in these communities, compounding risks. Native Americans, especially those living on reservations and in other remote areas, face barriers to education and often lack reliable (or even any) internet access, which mean a greater reliance on face-to-face guidance (that is increasingly unavailable). Many also work physically demanding jobs and unusual hours, making it difficult to find the time necessary to complete applications. They may also struggle to secure the official documents and records needed for those applications. 
At the same time, there is a lack of data on Native Americans and Alaska Natives (AIANs), such that even research focused on communities of color may not be able to fully assess the implications of reforms for indigenous peoples. As policy options to address economic insecurity are explored, it is important that AIAN voices are central to discussions, and elevated in a culturally sensitive manner. 
Workforce issues and unemployment
Indigenous individuals are disproportionately likely to be unemployed, to be jobless for long spells, or even out of the labor force altogether. They tend to live in regions with few high-paying jobs, have less education than their white, and even their non-white, counterparts, and may be working part-time or in other "non-standard" jobs. Even before the pandemic, the unemployment rate among American Indians and Alaskan Natives was considerably higher than for the country as a whole (6.6% vs. 3.9%), with rates still higher among AIANs living on reservations (BLS 2019). Native people also had lower labor-force participation. And those rates rose much higher with COVID. As the Minneapolis Federal Reserve documented in summer 2020: "In April 2020, more than one-quarter of the Native American workforce (26.3 percent) was unemployed, the highest rate of any racial group and three times the Native unemployment rate for March." As a result, many indigenous workers are ineligible for UI benefits or, if they are eligible, exhaust that form of support before they find a new job.  
These barriers also reduce indigenous workers' contributions to Social Security, threatening the stability and dignity of their retirements, with Native women's lives the most precarious. Indeed, as this fact sheet by the Institute for Women's Policy Research illuminates, the massive pay gap that Native women experience has implications for UI, retirement, and beyond: 
Before the pandemic, Native women working full-time, year-round were paid just 60.0 cents on the dollar paid to White men nationally in 2019. This disparity adds up to a loss of $24,000 per year, on average, for Native women and their families. Even with full-time, full-year work, the median annual earnings of Native women in 2019 was only $36,000—leaving a family of one adult and two children near-poverty. 
Access to health care and COVID-19
These challenges are compounded by caregiving responsibilities and lack of access to affordable paid leave, as well as by substantial health challenges. High rates of alcohol and drug addiction, which start in high school and earlier, drive acute health problems and lead to disability and high rates of suicide. Indeed, COVID-19 Task Force member Marsha Lillie-Blanton and her colleagues documented the lack of access to health insurance and key preventive services among AIAN populations in the late 1990s, despite the 1955 establishment of the Indian Health Service. 
As is true of other communities of color, Native communities were hit particularly hard by the COVID-19 pandemic, which crystallized for the rest of the country the impacts of historical inequities and systemic racism. It also, however, highlighted the tight-knit and resilient nature of these communities and their unique capacity to pull together in times of crisis. The Navajo nation, the largest in the U.S., spanning multiple states, mounted such a successful vaccination campaign that, as of April 2021, it had vaccinated more than half of its adults, outpacing the rest of the country. 
Our work ahead
Rebecca Dixon, who is currently serving on the Academy's Unemployment Insurance and COVID-19 Task Forces, wrote in January 2020, when she became Executive Director of the National Employment Law Project:  
We must discard the false narrative that we all have equal opportunities, and that if Black folks, indigenous folks, and immigrants are not thriving, it's their own fault—they aren't working hard enough. I am compelled to be a part of this movement that recognizes a history of resistance and the agency of workers of color in achieving the equity and justice all workers need to thrive.  
Indigenous communities, which disproportionately include front-line and "essential" workers, have a great stake in proposed reforms to UI, WC, Social Security, and Medicare. There is also much we can learn from strategies that tribes across the country have embraced, for example, like innovative long-term services and support (LTSS) approaches, supported by the Centers for Medicare and Medicaid Services, that allow families to care for their elderly relatives at home, with dignity. 
All three of the Academy's current Task Forces – Unemployment Insurance, Older Workers' Retirement Security, and COVID-19, as well as the forthcoming final report from our Economic Security Study Panel — are exploring the risks communities of color are facing, and assessing policy options to address them through a social insurance lens, as part of our Campaign for Pathways to Economic Security. Goals of policy options include: making it easier to apply for benefits across a range of social insurance programs, and enhancing guidance for those who need it; increasing benefit levels and durations to raise more families out of poverty; making benefits more equitable across states, regions, and racial and ethnic groups.  
To learn more about the Academy's current policy initiatives, please contact Elaine Weiss at eweiss@nasi.org.