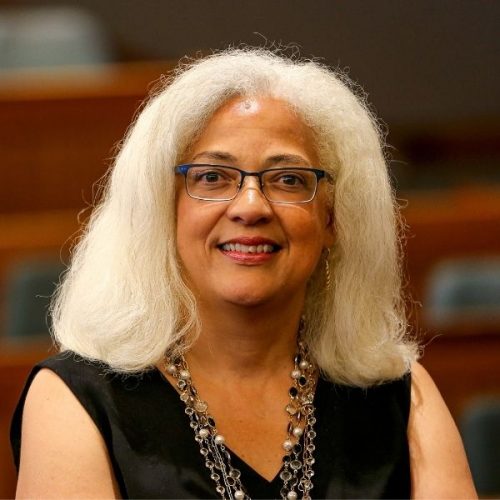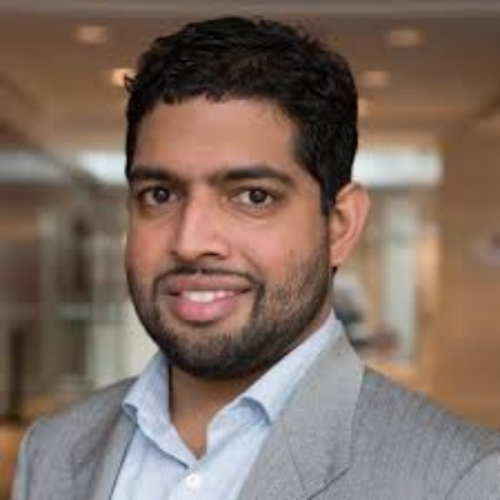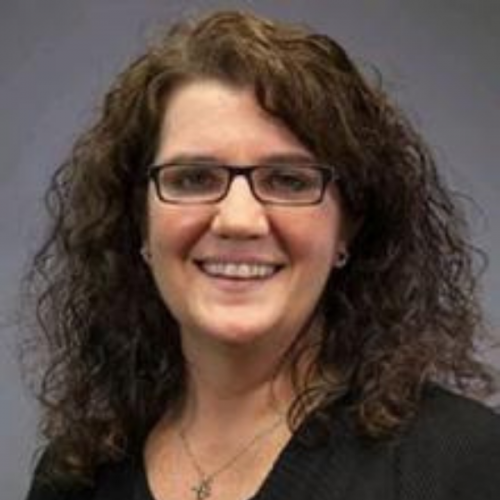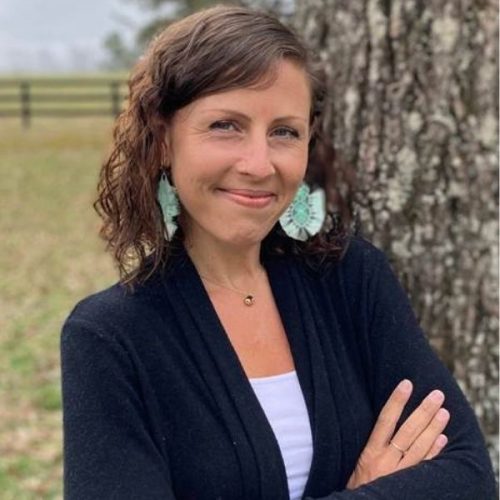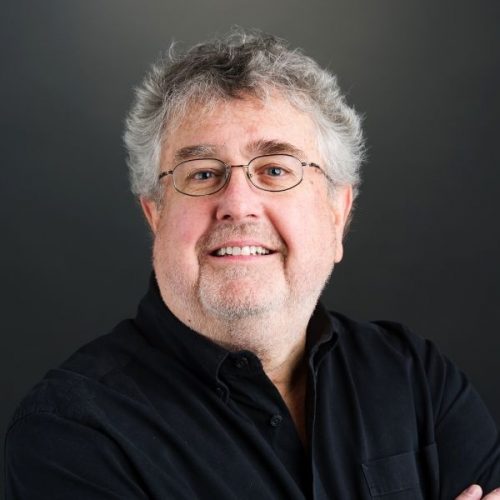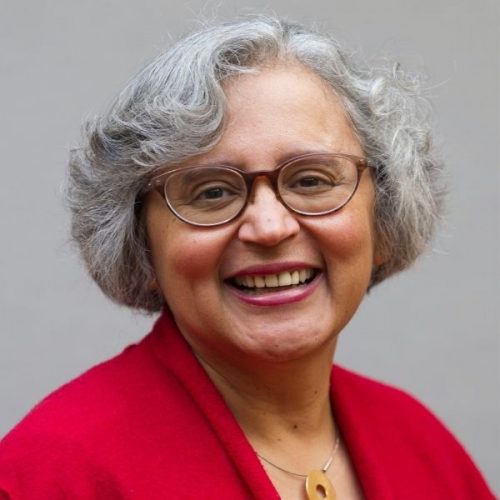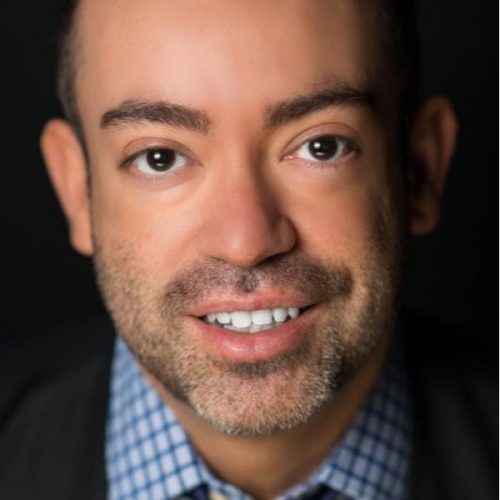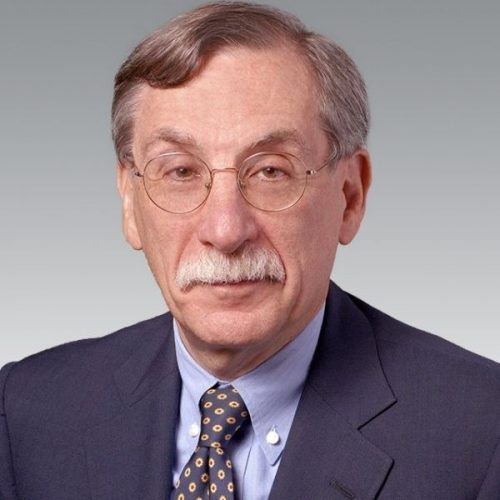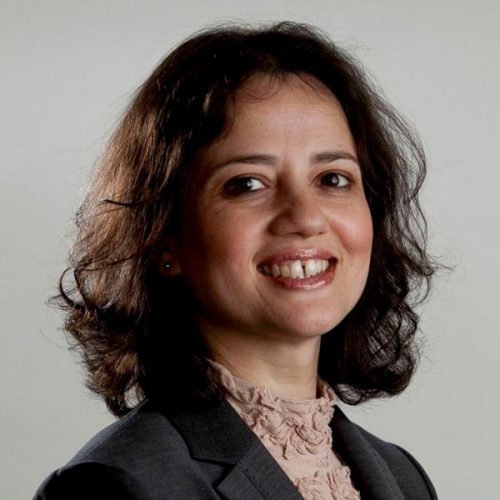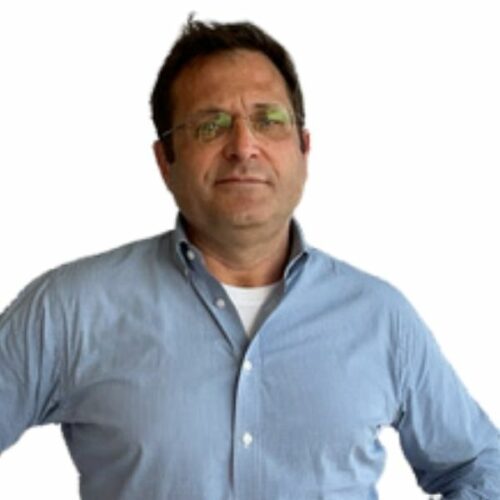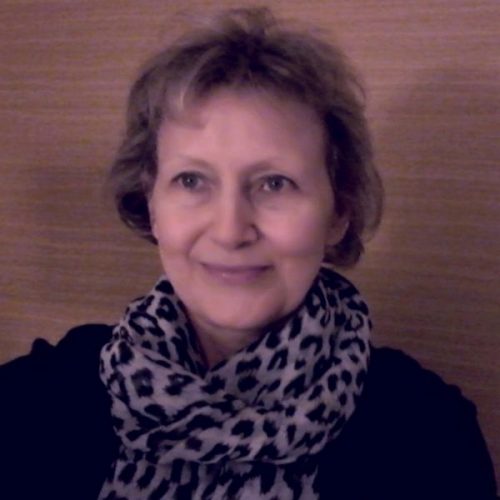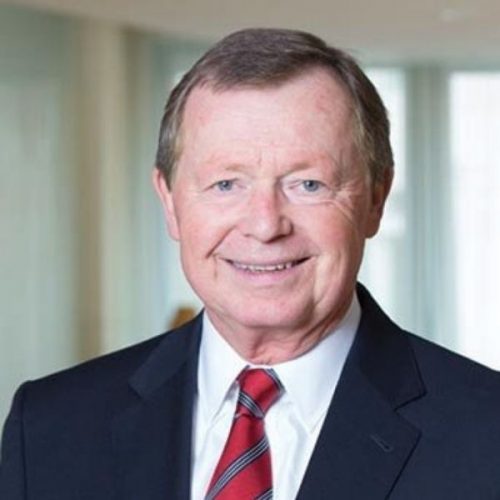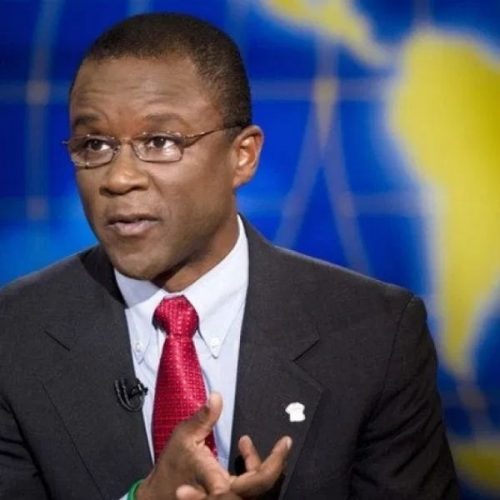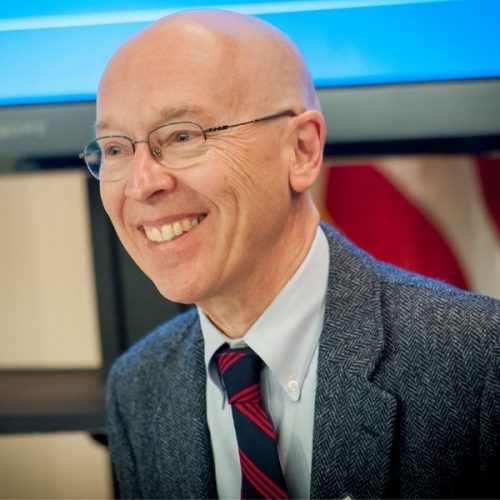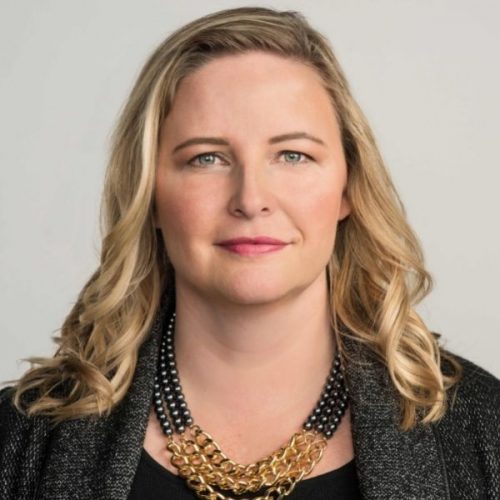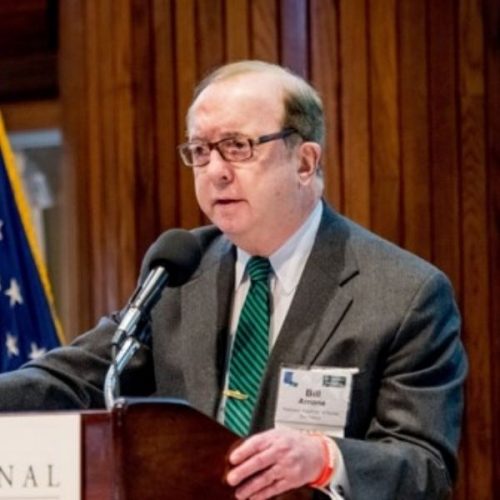 Chair
Renée M. Landers
Renée M. Landers (Chair) is Professor of Law at Suffolk University Law School and teaches administrative law, constitutional law, and health law.  She is the Faculty Director of the school's Health and Biomedical Law Concentration.  President of the Boston Bar Association in 2003-2004, she was the first woman of color and the first law professor to serve in that position.  She has worked in private practice and served as Deputy General Counsel for the U.S. Department of health and Human Services and as Deputy Assistant Attorney General in the Office of Policy Development at the U.S. Department of Justice during the Clinton Administration. In August 2016, Landers was elected to a one-year term as Chair of the Section of Administrative Law and Regulatory Practice of the American Bar Association in August 2016 after having served as Chair-Elect (2015 – 2016), Vice Chair (2014 – 2015), and Secretary (2011-2014). She also serves as a member of the board of Planned Parenthood League of Massachusetts.  She was a member of the Massachusetts Commission on Judicial Conduct and served as Vice Chair of the Commission from 2009 to 2010.  She served on the task force that drafted the revised Code of Judicial Conduct effective in 2016. Currently, she is a member of the Committee on Judicial Ethics.  Previously, she was a member of the Supreme Judicial Court's committees studying gender bias and racial and ethnic bias in the courts.  She is the author of articles on the potential for Massachusetts health care reform initiatives to eliminate racial and ethnic disparities in health care and aspects of the Affordable Care Act.  A member of NASI since 2008, Landers was a member of NASI's study panels on Strengthening Medicare's Role in Reducing Racial and Ethnic Health Disparities and on Health Insurance Exchanges, and co-chaired the 21st NASI Conference on "Social Insurance, Fiscal Responsibility, and Economic Growth". She is a regular commentator on legal developments in constitutional law, health law, and administrative law for media organizations. Landers has served as the president of the boards of Big Sister Association of Greater Boston, the Shady Hill School, the Harvard Board of Overseers, and has also served on the board of WGBH and the Board of Overseers of Geisel School of Medicine at Dartmouth. She has received awards from Radcliffe College, Boston College Law School, the Big Sister Association of Greater Boston, the Boston Bar Association, the Massachusetts Women's Political Caucus, and the Greater Boston Chamber of Commerce Women's Network.
Indivar Dutta-Gupta
Indivar Dutta-Gupta  is Co-Executive Director at the Georgetown Center on Poverty & Inequality where he leads work to develop and advance ideas for reducing domestic poverty and economic inequality, with particular attention to gender and racial equity. Indivar also serves on the National Academy of Social Insurance's (NASI) board of directors and is a member of the Institute for Research Poverty, Employment and Self-Sufficiency Network.
Previously, Indivar was Project Director at Freedman Consulting, LLC, leading strategic initiatives for major philanthropies, children's groups, and workers' organizations. Indivar served as Senior Policy Advisor at the Center on Budget and Policy Priorities, focusing on budget and tax policies and cross-cutting low-income issues. Earlier, he served as Ways and Means Committee Professional Staff in the U.S. House of Representatives.
Indivar was an Emerson National Hunger Fellow at DC Hunger Solutions and the Center for American Progress. Indivar was named a First Focus Campaign for Children Champion for Children and received the Congressional Hunger Center Alumni Leadership Award (2016). He was named one of Washington Life magazine's most Influential 40-And-Under Leaders (2013) and Rising Stars 40 And Under (2016). Indivar is an honors graduate of the University of Chicago and a Harry S Truman Scholar.
Treasurer
Merrill Alisa Friedman
Merrill Alisa Friedman is Regional Vice President of Inclusive Policy & Advocacy, at Anthem, Inc., where she leads the strategic planning of advocacy, collaborations, and development of alliances. In this role she informs public policy and health plan approaches for people with disabilities, older adults, children, youth, and young adults in foster care and individuals who are justice-involved, along with drivers of health strategies. She leads a team that engages advocates, families, policy decision-makers, community-based organizations, and providers to inform and design person-centered health care and support services. Ms. Friedman and her team work to ensure that the diverse needs of older adults and people with disabilities are addressed in managed care programs. She also leads the National Advisory Board on Improving Healthcare Services for Older Adults and People with Disabilities (NAB), comprised of distinguished and culturally diverse community advocates, health care experts, and academics who provide guidance and policy recommendations for transforming health care access and long term services and supports.
Friedman led the development of a foster care agency in Michigan (2005-2007), where she had wide-ranging duties, including management and leadership, guidance of clinical and social support services, operations, fundraising, board development, and marketing collaterals. She owned and operated a residential treatment program for at-risk and adjudicated youth (2000-2005) and prior to that she spent many years in direct care, administration and development of programs supporting children and adolescents with serious emotional disturbance and at-risk youth.
Friedman has served on numerous national boards and commissions. She was appointed by President Barack Obama to the President's Committee for People with Intellectual Disabilities and by Governor Jennifer Granholm to the MI Statewide Independent Living Council where she also served as Board Chair. Currently, Friedman serves on the board of directors for Rebuilding Together and is a member of the Advancing States MLTSS Institute Advisory Board. Friedman became a member of the National Academy of Social Insurance in 2017. She has a bachelor of arts degree in psychology from Towson State University.
Secretary
Rebecca D. Vallas
Rebecca D. Vallas (Secretary) is a senior fellow at the Century Foundation. She was formerly at the Center for American Progress, where she spent 2014-2018 helping to build and lead CAP's poverty program in a range of roles including as the program's policy director and vice president—and along the way, helping to launch the organization's criminal justice reform and disability justice work. In partnership with legal aid leaders, Vallas co-developed the "clean slate" model of automated criminal record-clearing that became law in Pennsylvania in 2018 and is now spreading to states across the U.S., enabling millions of justice-involved individuals to move on with their lives and have a fair shot at jobs and housing, with the support of the Clean Slate Initiative, which Vallas has spent the past year helping to launch.
Forever a legal aid lawyer at heart, prior to joining CAP, Vallas spent several years representing low-income individuals and families at Community Legal Services in Philadelphia, where she began her work as a Skadden Fellow, and was subsequently named a Borchard Fellow in Law & Aging. She also previously served as the deputy director of government affairs for the National Organization of Social Security Claimants' Representatives (NOSSCR), working to preserve and strengthen Social Security Disability Insurance and Supplemental Security Income for children and adults with disabilities. She is also a past co-chair of the Consortium for Citizens with Disabilities Social Security Task Force.
Vallas has appeared on MSNBC, CNN, CNBC, C-SPAN, Fox News, PBS, Al-Jazeera America, and NPR, as well as a wide range of local television and radio outlets, and is regularly quoted in national and local media. She also hosts "Off-Kilter," a nationally distributed radio show and podcast about poverty and inequality, powered by the Center for American Progress Action Fund. Vallas has authored a wide range of briefs and articles on poverty, income security, disability, and criminal justice/reentry policy, and has testified before Congress on several occasions. She serves on the board of the National Academy of Social Insurance and was the inaugural recipient of the National Legal Aid and Defender Association's New Leaders in Advocacy Award. She was twice named to Forbes Magazine's "30 Under 30" for Law and Policy, and—more recently and age-appropriately—Emory University's "40 Under 40."
Vallas received her law degree from the University of Virginia, where she was elected to the Order of the Coif and named the recipient of the Margaret G. Hyde Award and the Mortimer Caplin Public Service Award. She graduated summa cum laude from Emory University, where she received a bachelor's degree in psychology and was elected to the Phi Beta Kappa Society. In 2012, Vallas was elected to membership in the National Academy of Social Insurance.
Harry J. Conaway
Harry J. Conaway is Executive Director of Policy Futures Network, an organization working to bring together diverse experts and thought leaders, research, and perspectives to develop alternative, coherent visions of future US retirement, financial security, health and other policy frameworks. From 2015 to early 2018, Conaway was President and Chief Executive Officer of the Employee Benefit Research Institute (EBRI). Previously (1989-2015), Conaway worked on employee benefits, health, and retirement issues at Mercer, where he was a senior partner and head of Mercer's Washington Resource Group, which included nearly 55 lawyers, actuaries, accounting experts, librarians, researchers, knowledge managers, and IT/systems professionals. He worked at the Office of Tax Policy in the U.S. Treasury Department from 1983-1988 on US retirement, health, and other employee benefit legislation and regulations. Conaway was also an associate in the law firm of Miller & Chevalier (1980-1983), where he focused on employer-sponsored retirement, health, and other employee benefit programs. Since 2016, Conaway has been a member of the National Academy of Social Insurance and of the International Foundation of Employee Benefit Plans. He has a J.D. from The George Washington University Law School (1980) and a Master's Degree in South Asian Regional Studies from the University of Pennsylvania (1977).
Cecilia A. Conrad
Cecilia A. Conrad is CEO of Lever for Change and a Managing Director at the John D. and Catherine T. MacArthur Foundation. In addition to her role at Lever for Change, Dr. Conrad oversees the MacArthur Fellows program and MacArthur's 100&Change. Before joining the Foundation in January 2013, she had a distinguished career as both a professor and an administrator at Pomona College, Claremont, CA. She joined the economics faculty at Pomona College in 1995. She served as Associate Dean of the College (2004-2007), as Vice President for Academic Affairs and Dean of the College (2009-2012), and as Acting President (Fall 2012). From 2007-2009, she was interim Vice President and Dean of the Faculty at Scripps College. As Associate Dean and Vice President for Academic Affairs at Pomona, Conrad championed the College's summer undergraduate research program and expanded it to the arts and humanities, led conversations regarding the value and assessment of a liberal arts college education, nurtured collaborations between the arts and the sciences, and worked with academic departments to improve the campus climate for diversity. Her work has appeared in both academic journals and nonacademic publications including The American Prospect and Black Enterprise. In 2002, she was recognized as California's Carnegie Professor of the Year, a prestigious national award that recognizes faculty members for their achievement as undergraduate professors. Before joining the faculty at Pomona College, Conrad served on the faculties of Barnard College and Duke University. She was also an economist at the Federal Trade Commission and a visiting scholar at The Joint Center for Political and Economic Studies. Conrad was the director of the American Economic Association's (AEA's) Committee on the Status Minority Groups in the Economics Profession (CSMGEP)'s mentoring program. She is a past president of the National Economic Association and of the International Association for Feminist Economics. She serves on the Board of Trustees of Bryn Mawr College and the Poetry Foundation and has been a Member of the National Academy of Social Insurance since 2006. Conrad received her B.A. from Wellesley College and her Ph.D. in economics from Stanford University.
Robert Espinoza
Robert Espinoza is the Vice President of Policy at PHI, where he directs a national policy advocacy and research program focused on the direct care workforce. His July 2019 publication, Workforce Matters: The Direct Care Workforce and State-Based LTSS Social Insurance Programs, articulates how states can support direct care workers through state-based social insurance programs. In 2015, he was appointed by the Centers for Medicare and Medicaid Services to its Advisory Panel on Outreach and Education, as well as by the National Academies of Sciences, Engineering, and Medicine to its Forum on Aging, Disability, and Independence. He serves as a member of the board of directors for the American Society on Aging.
Prior to PHI, he was the Senior Director for Public Policy and Communications at SAGE, the country's premier organization for lesbian, gay, bisexual, and transgender (LGBT) older adults. At SAGE, he established its national advocacy program—achieving historic wins and numerous distinctions—while authoring multiple seminal reports, such as Out and Visible, a report on the largest, most comprehensive study examining the experiences and attitudes of LGBT older people. In 2010, he cofounded the Diverse Elders Coalition, a historic, federal coalition focused on improving aging supports for communities of color and LGBT communities.
Espinoza is a nationally recognized expert in aging, caregiving, and long-term care workforce issues. For more than 20 years, he has spearheaded high-profile advocacy campaigns and written seminal reports on aging and long-term care, LGBT rights, racial justice, and immigration, among other topics. He has appeared in multiple media outlets, including The New York Times, the Wall Street Journal, CNN, and the Washington Post—and his writing has been published in The Huffington Post, The Hill, and POLITICO, among others. Espinoza received his MPA, with honors, from New York University, and his BA in English and BS in Journalism from the University of Colorado at Boulder, where he graduated summa cum laude. He is a 2013 graduate of the Rockwood Leadership Institute. He was elected to membership in the National Academy of Social Insurance in 2020.
Jason J. Fichtner
Jason J. Fichtner is vice president and a senior economist at the Bipartisan Policy Center. He was recently a senior lecturer of international economics and an Associate Director of the International Economics and Finance (MIEF) program at Johns Hopkins University School of Advanced International Studies (SAIS) where he taught courses in public finance, cost-benefit analysis, and behavioral economics. His research focuses on Social Security, federal tax policy, federal budget policy, retirement security, and policy proposals to increase saving and investment. Previously, he was a Senior Research Fellow with the Mercatus Center at George Mason University. Fichtner also served in several positions at the Social Security Administration, including as Deputy Commissioner of Social Security (acting), Chief Economist, and Associate Commissioner for Retirement Policy. He also served as a Senior Economist with the Joint Economic Committee of the US Congress, as an Economist with the Internal Revenue Service, and as a Senior Consultant with the Office of Federal Tax Services at Arthur Andersen, LLP. Fichtner earned his B.A. from the University of Michigan, Ann Arbor; his M.P.P. from Georgetown University; and his Ph.D. in public administration and policy from Virginia Tech. Fichtner is the author of The Hidden Cost of Federal Tax Policy and editor of The Economics of Medicaid. He became a member of the National Academy of Social Insurance in 2017 and currently serves on the Board of Directors as Treasurer.
Howard Fluhr
Howard Fluhr is Chairman Emeritus of Segal, having been Chairman for 11 years, after serving 12 years as President and Chief Executive Officer. Mr. Fluhr served as a member of the company's board for 29 years. He is the author of numerous articles and has spoken extensively on human resource and employee benefits issues. Mr. Fluhr has also spoken on the interplay of private pensions, Social Security and public policy, including testimony before a Presidential commission. He is a Fellow of the Society of Actuaries, a Fellow of the Conference of Consulting Actuaries and the Canadian Institute of Actuaries, a Member of the American Academy of Actuaries, the International Actuarial Association, and an Enrolled Actuary. Mr. Fluhr is a trustee of the Committee for Economic Development. He was a member of the Board of Trustees of the Employee Benefit Research Institute (EBRI) from 1994 to 2019 and served as their Chairman of the Board for two years. He has served as a Board member and Vice President of the Conference of Consulting Actuaries and as a Board member of the American Academy of Actuaries, for which he also served as Vice President of its Pension Council. A member of the National Academy of Social Insurance since 2006, he has been a member of the Board since 2014. He is also a member of the Dean's Advisory Council of NYU's College of Arts and Sciences. Mr. Fluhr received his B.S. (cum laude) in mathematics and philosophy from New York University.
Douglas J. Holtz-Eakin
Douglas J. Holtz-Eakin is President of the American Action Forum. During the 2008 Presidential Campaign, he served as John McCain's Policy Director. Prior to these positions, Dr. Holtz-Eakin served as a Senior Fellow at the Peterson Institute for International Economics, where he worked on issues of globalization and healthcare policy. From 2003 to 2005, he served as the Director of the Congressional Budget Office. A former senior staff economist for George H.W.Bush and a Senior Economic Advisor for George W. Bush, Dr. Holtz-Eakin is the recipient of the 2006 Morris and Edna Zale Award for Outstanding Achievement in Policy Research and Public Service. In addition to his public service, Dr. Holtz-Eakin has held several appointments at Columbia University, Princeton University and Syracuse University. A member of the National Academy of Social Insurance since 2008, Dr. Holtz-Eakin holds a Ph.D. in Economics from Princeton University.
Josie Kalipeni
Born in Malawi, Josephine Kalipeni has seen inequities in one of the poorest countries in the world and in one of the richest. As a social worker, she saw firsthand the systemic challenges families experienced. As a result, she's committed to transforming systems and policies, including dismantling racism and toxic narratives of individualism, scarcity and "the deserving." Kalipeni is also committed to fighting the devaluation of care and caregiving, and believes that everyone has dignity and should be able to thrive on their own terms. She leads with the belief that those most impacted by the problems are closest to the solutions, and has worked in policy advocacy, organizing, and strategy development for two decades centering those most marginalized. She is a connector that catches a vision and executes it. Prior to her current position, Kalipeni was the Director of Policy and Partnerships at Caring Across Generations and has worked in advocacy, organizing, and policy research for 15 years. In her roles at Caring Across Generations, InnerChange, and Rock the Red Pump, Kalipeni advocated for and developed policy to achieve health equity and gender and racial justice. Through grassroots legislative campaigns and policy research, she formulated key policy components in direct service of low-income families on Medicaid, Medicare, Social Security, and unemployment insurance, helping them to navigate public services and health care.
Other previous positions include advocacy and policy work at Families USA, the Illinois Campaign for Better Health Care, and the Illinois NAACP among others. Kalipeni has written several policy papers, including "A Framework for State Solutions" and "The American Care Landscape: Challenges and Solutions for the 21st Century" which were recently published in the Public Policy and Aging Report journal. Josie Kalipeni received her M.A. in social justice and community development from Loyola University-Chicago. She has been a Member of the Academy since 2018.
Aparna Mathur
Aparna Mathur is a Senior Manager in Economics at Amazon. She previously served as a Senior Economist at the Council of Economic Advisers. Prior to joining CEA, she was a resident scholar in economic policy studies at the American Enterprise Institute. She received her Ph.D. in economics from the University of Maryland, College Park in 2005, and is currently serving on the University of Maryland Economics Leadership Council. At AEI, she directed the AEI-Brookings Project on Paid Family and Medical Leave, for which she was recognized in the Politico 50 list for 2017. Her research has focused on income inequality and mobility, tax policy, labor markets and small businesses. She has published in several top scholarly journals, testified several times before Congress and published numerous articles in the popular press on issues of policy relevance. She has been an adjunct professor at Georgetown University's McCourt School of Public Policy. Mathur became a member of the National Academy of Social Insurance in 2017.
Shaun C. O'Brien
Shaun C. O'Brien is Assistant Director in the Department of Research and Collective Bargaining Services at the American Federation of State, County and Municipal Employees (AFSCME). He leads AFSCME's policy work on health care, retirement, taxes, budget and other matters of importance to AFSCME members. He previously served as the Assistant Policy Director for Health & Retirement at the AFL-CIO, where he oversaw development of the Federation's policies related to Medicare, Medicaid, Social Security, and work-based health and retirement plans. Immediately prior to joining the AFL-CIO, he held several positions at AARP, including Vice President and Senior Vice President for Economic Security. In previous positions at the AFL-CIO, his work focused on retirement security issues, and he oversaw the Federation's policy efforts on labor standards, health care, job training and related issues. He began his career as a Staff Attorney at the Pension Rights Center. A member of the National Academy of Social Insurance since 1999, Mr. O'Brien holds a Bachelor of Arts degree summa cum laude from American University and a law degree from Cornell Law School.
Alaine Perry
Alaine Perry has an extensive background in income security, including Social Security, SSI, and TANF; disability policy; and health policy, particularly Medicare, Medicaid, and long term services and supports. Her most recent position was with the Centers for Medicare & Medicaid Services, where she served as a senior advisor on disability and special needs populations and on agency-wide strategic planning. Before moving to CMS, she was a Professional Staff Member for the Ways and Means Subcommittee on Social Security, where she was responsible for legislation and oversight related to the Social Security Disability program and SSA's administrative budget. She has also worked for the Social Security Administration, where she helped to implement the Ticket to Work Act, as a detailee to the Senate Finance Committee and then-Senate Majority Leader Tom Daschle, and as a disability advocate. She is a former co-chair of the Consortium for Citizens with Disabilities (CCD) Social Security Task Force and was a leading advocate in the development and passage of the Ticket to Work and Work Incentives Improvement Act of 1999. A Member of the National Academy of Social Insurance since 2007, Alaine Perry received her B.A. in English Literature from the University of California at Santa Cruz and her M.P.H. in Health Policy and Management from the University of California at Berkeley. She is currently retired and living in Charlottesville, VA.
Earl R. Pomeroy
Earl R. Pomeroy served for 18 years as a member in the U.S. House of Representatives including 10 years on the Committee on Ways and Means. He continues to work with clients on health care, retirement and employee benefit issues as an attorney with Alston & Bird LLP. Since he first arrived in the U.S. Congress, Mr. Pomeroy, who received Social Security survivor benefits as a youth, worked to become to known as one of the House of Representatives most effective champions and staunchest defenders of Social Security. He was appointed to Co-Chair of the House Democratic Social Security Task Force where he worked closely with Robert Ball as Social Security reforms were discussed during the Clinton Administration and he introduced legislation based on a model plan developed in conjunction with Mr. Ball. As a member of the Social Security Subcommittee of Ways & Means, Mr. Pomeroy played a lead role in opposing the creation of private accounts in Social Security in 2005 and 2006. During that time Mr.  Pomeroy also started to champion the cause of Social Security Disability beneficiaries waiting for excessive periods of time in order to have a hearing before ALJ. In 2010 Mr. Pomeroy assumed the role of the Chairman of the Social Security Subcommittee. His priorities as Chairman included finding ways to reduce the backlog of Social Security Disability claims, ensuring the program was serving beneficiaries as effectively as possible and protecting the privacy of beneficiaries. Mr. Pomeroy's professional background also includes 8 years a North Dakota's Insurance Commissioner regulating employee benefit, workers compensation, and health insurance plans. During that time he was elected President of the National Association of Insurance Commissioners by his fellow regulators. For 8 terms he was the only member of the U.S. House to have served as an Insurance Commissioner. A National Academy of Social Insurance member since 2012, Mr. Pomeroy received his JD from the University of North Dakota.
William M. Rodgers III
William M. Rodgers III is vice president and director of the Institute for Economic Equity at the Federal Reserve Bank of St. Louis. Before joining the Fed, Rodgers served as professor of public policy and chief economist at the Heldrich Center for Workforce Development at Rutgers University. His areas of expertise include compensation, pay equity, diversity and inclusion, labor market and general economic trends.
Rodgers is an elected member of the National Academy of Social Insurance and served as the Academy's board chair for the last five years. Rodgers also serves as treasurer for the Institute for Women's Policy Research. He is a non-resident fellow at The Century Foundation and has served in many public capacities, including on President Obama's Department of Labor transition team, and as chief economist at the U.S. Department of Labor from 2000 to 2001. He served on the National Economic Association Board and is a past president. Rodgers also served on the U.S. Board of United Way Worldwide and currently works on the Board of Trustees of McDaniel College. He served at the Federal Reserve Bank of Atlanta as a visiting scholar and chairs the National Academies of Sciences, Engineering and Medicine's expert panel to evaluate the quality of compensation data collected from U.S. employers by the EEOC.
He has published articles in the Journal of Policy Analysis and Management, the Journal of Post Keynesian Economics, the Review of Black Political Economy, and Family Economics and Nutrition Review. His book, The Handbook on the Economics of Discrimination, was selected by Choice, the review journal of the American Library Association, as an Outstanding Academic Book for 2006.
Rodgers has been called upon for articles in The New York Times, The Wall Street Journal, Fortune Magazine, The Washington Post, The Guardian, The Financial Times and many other publications. He has been a guest on numerous television and radio shows, including MSNBC, Yahoo Finance, CNBC, NPR's Marketplace, Weekend Edition and America Amplified.
Paul N. Van de Water
Paul N. Van de Water is a Senior Fellow at the Center on Budget and Policy Priorities. He was Vice President for Health Policy at the National Academy of Social Insurance from 2005 through 2008. Previously, he served as Assistant Deputy Commissioner for Policy at the Social Security Administration (SSA), Associate Commissioner for Research, Evaluation and Statistics at SSA, and Assistant Director for Budget Analysis at the Congressional Budget Office. Mr. Van de Water has written extensively on Social Security, Medicare, and governmental finance and has testified before several Congressional committees. He received his Ph.D. in economics from the Massachusetts Institute of Technology. A founding member of the National Academy of Social Insurance, he has edited several Academy publications.
Debra Whitman
Debra Whitman is the Executive Vice President of Policy, Strategy and International Affairs at AARP. She formerly served as the Staff Director on the U.S. Senate Special Committee on Aging. Prior to that, Debra was the Specialist in the Economics of Aging at the Congressional Research Service where she also directed CRS's Aging Initiative.  In this capacity she provided members of Congress and their staff with research and advice regarding the economic impacts of current policies affecting older Americans as well as the distributional and intergenerational effects of legislative proposals. Additionally, Debra worked at the Social Security Administration where she conducted research on savings and retirement, helped to establish the Retirement Research Consortium and served as the founding Editor of the Perspectives section of the Social Security Bulletin. She has also served for two years as a Brookings LEGIS Fellow to the Senate Health, Education, Labor and Pensions Committee, where she worked on health policy for Senator Edward M. Kennedy. A member of the National Academy of Social Insurance since 2006, Whitman holds a Masters and Doctorate in economics from Syracuse University.
Ex-Officio
William J. Arnone
William J. Arnone is Chief Executive Officer of the National Academy of Social Insurance. As a Partner with Ernst & Young LLP for 15 years up to 2009, he was responsible for the strategic positioning, design, management, marketing, and thought leadership of retirement and financial education and counseling in employer-sponsored programs. Prior to joining Ernst & Young, he was Principal, Benefit Consultant, and National Director of Financial & Retirement Planning Services for Buck Consultants, Inc. (now part of Xerox). He joined Buck in 1981 after serving as Director, Senior Security Services, for the New York City Department for the Aging. He also served as Consultant on Employment of Older Workers for the Florence V. Burden Foundation in New York. He previously was Executive Director of Helping Aged Needing Direction in the Bronx. He also served as a staff associate with the New York City Board of Correction. He is co-author of Ernst & Young's Retirement Planning Guide (John Wiley & Sons, Inc., 2001). He is an Associate Editor of The Columbia Retirement Handbook (Columbia University Press, 1994). He is a Founding Board Member of the Academy and served on the Academy's Board of Directors from 1986 to 1994. He served as the Chair of the Academy's Board of Directors from 2013 to 2016. He co-chaired the Academy's 2010 conference, "Beyond the Bad Economy" and has served on the Academy's Strategic Planning Committee and chaired its advisory committee for Ford Foundation organizational awards to enable the voices of vulnerable segments of the U.S. population to participate effectively in the debate on the future of Social Security. He received a J.D. from New York University Law School in 1973. He was selected as one of the first Charles H. Revson Fellows on the Future of New York City by the Columbia University School of Business for 1979-1980.
Board of Directors At-A-Glance
Renée M. Landers, Chair
Suffolk University Law School
Indivar Dutta-Gupta, Vice Chair
Georgetown Center on Poverty & Inequality
Merrill Alisa Friedman, Treasurer
Anthem, Inc.
Rebecca D. Vallas, Secretary
Century Foundation
Harry J. Conaway
Policy Futures Network

Cecilia A. Conrad
Lever for Change; John D. and Catherine T. MacArthur Foundation
Robert Espinoza
PHI
Jason J. Fichtner
Bipartisan Policy Center
Howard Fluhr
The Segal Group
Douglas J. Holtz-Eakin
American Action Forum
Josie Kalipeni
Family Values at Work
Aparna Mathur
Amazon
Shaun C. O'Brien
American Federation of State, County and Municipal Employees (AFSCME)

Alaine Perry
Centers for Medicare & Medicaid Services (Retired)
Earl R. Pomeroy
Alston & Bird LLP; Former Member of the U.S. House of Representatives
William M. Rodgers III
Institute for Economic Equity at the Federal Reserve Bank of St. Louis
Paul N. Van de Water
Center on Budget and Policy Priorities

Debra Whitman
AARP
William J. Arnone, Ex Officio
National Academy of Social Insurance