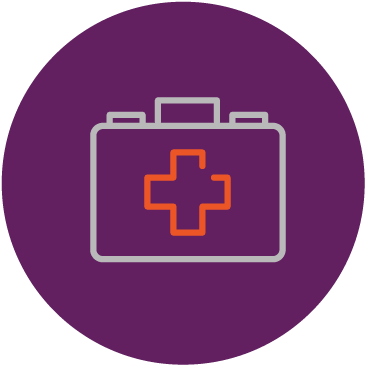 Medicare & Health Policy
Medicare is a federal health insurance program for adults age 65 and older and younger individuals receiving Social Security Disability Insurance benefits. The U.S. healthcare system is primarily composed of private employer-sponsored insurance, federally funded insurance programs including Medicare, Medicaid, the Children's Health Insurance Program, military programs (Veterans Health Administration and TRICARE), and private insurance purchased through the ACA marketplaces.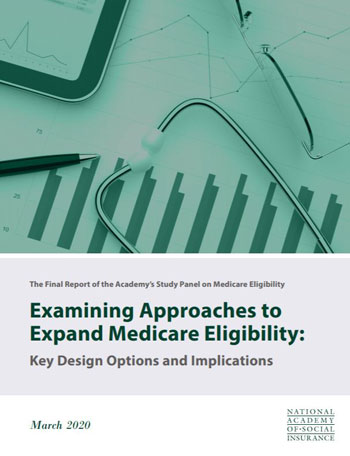 Examining Approaches to Expand Medicare Eligibility
The final report of the Academy Study Panel on Medicare Eligibility outlines the tradeoffs and implications of key policy design decisions for three reform approaches: lowering the eligibility age, expanding coverage to all, and a Medicare Buy-in option.
Subscribe to
our newsletter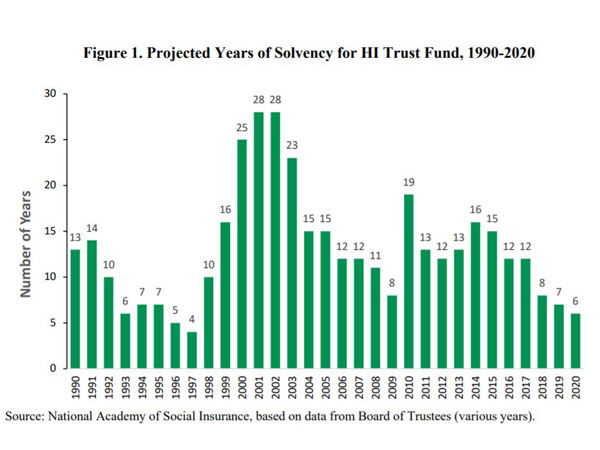 April 2020
Medicare provides health insurance coverage to about 61 million Americans – 52.6 million ages 65 and older and 8.7 million persons with disabilities – and is one of the nation's largest sources of health coverage.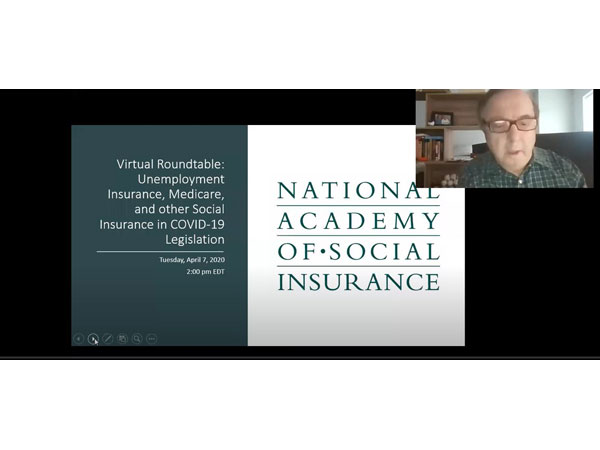 April 7, 2020
The online discussion was anchored by several brief presentations on each area, with a Q&A moderated by Bill Arnone, Chief Executive Officer. Participants contributed questions throughout the webinar.
Reducing Health Disparities
March 23, 2020
As President Lyndon Johnson said on July 30, 1965, at the signing of the law that created Medicare and Medicaid, "No longer will older Americans be denied the healing miracle of modern medicine. No longer will illness crush and destroy the savings that they have so carefully put away over a lifetime so that they might enjoy dignity in their later years." As the nation's largest purchaser and regulator of health care, Medicare plays an important role in expanding coverage, improving the affordability of health care for vulnerable populations, and reducing racial and ethnic disparities in health coverage and access to care.
April 2020
In response to the COVID-19 global pandemic, three bills were signed into law in the U.S in March 2020, to improve access to testing and care for vulnerable patients, address medical supply shortages, and support the health care workforce and system as a whole. This fact sheet focuses on provisions of the COVID-19 legislative packages that directly impact Medicare, Medicaid, and the uninsured population.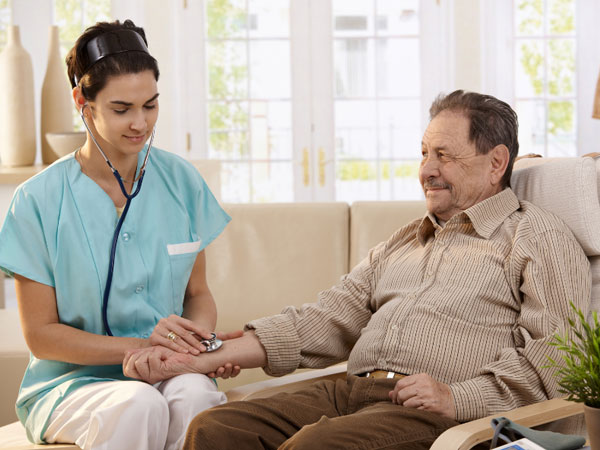 July 2020
The COVID-19 pandemic has shocked the U.S. health care system. With the highest unemployment rates since the Great Depression, millions of Americans have lost employer-sponsored health insurance. Since the beginning of the pandemic, visits to primary care physicians and outpatient specialists have declined, and many hospitals have postponed or cancelled elective procedures.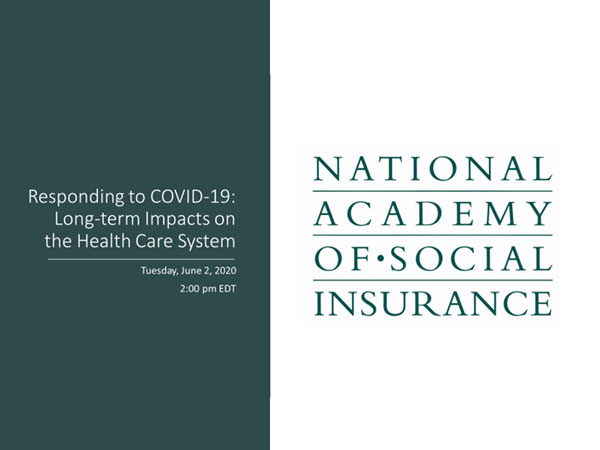 June 2, 2020
The online discussion, moderated by Julie Rovner, Kaiser Health News, was anchored by several brief presentations on how recent legislation has addressed the impacts on the health insurance and health care delivery systems, as well as ways to address the longer-term issues that have not been addressed.