Social Security
Social Security is a federal program that provides retirement, survivor, and disability income to qualifying individuals and their families. Benefits are dependent on work history and adjusted for inflation each year.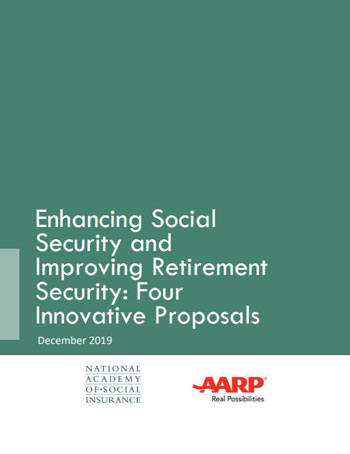 Enhancing Social Security and Improving Retirement Security: Four Innovative Proposals
Together, these four innovative policy ideas begin to address the income adequacy needs of older workers who must claim Social Security retirement benefits early due to ill health, an inability to continue to perform physically demanding jobs, or other factors.
Subscribe to
our newsletter
Latest in Social Security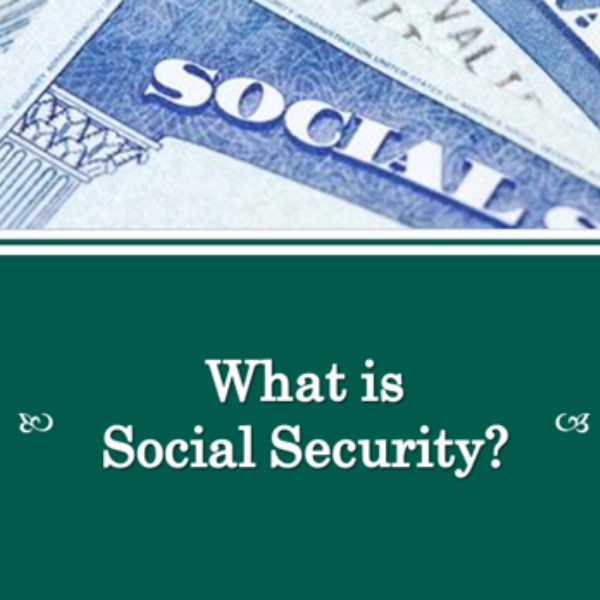 September 1, 2021
The primer is a PowerPoint presentation of approximately 40 slides that provides factual background about Social Security, its benefits and finances, and some policy options to improve the program, updated to reflect data from the 2021 Trustees Report.
July 16, 2021
This fact sheet describes the urgency of updating Supplemental Security Income (SSI) after decades of federal neglect, especially as policymakers work to "build back better" in the wake of the COVID-19 pandemic. It includes policy options for ensuring that seniors and people with disabilities are able to access basic economic stability and live with dignity.
May 19, 2020
Academy Members and partners participated in a virtual roundtable on Tuesday, May 19th from 2:00 to 3:00 p.m. EDT / 11:00 a.m. to 12:00 p.m. PDT on the pandemic's impact on retirement prospects for different cohorts.
Disparities Among Racial & Ethnic Groups
December 2016
Racial and ethnic gaps in wealth are substantial and persistent. The wealth of a the typical White household in 2013 was 13 times that of the typical Black household and 10 times that of the typical Hispanic household. Social Security is a crucial component of most Americans' financial security in retirement and makes up the vast majority of retirement wealth for most households of color.
Social Security Disability Insurance
January, 2017
Our nation's social insurance infrastructure forms the foundation of economic and health security for American workers and their families. Like all infrastructure, it must be periodically strengthened and modernized if it is to continue to meet the needs of a changing economy and society. This Report presents the new Administration and Congress with a range of evidence-based policy options, developed by the nation's top social insurance experts, for doing so.