Our country's care infrastructure has not kept pace with working families' changing needs. A patchwork of programs exists to help poor and low-income families pay the costs of early child care and education, but these programs are chronically underfunded. Even with Oregon's recently budgeted expansions, these programs will continue to fail to serve a significant share of even the fraction of families with sufficiently low income to qualify. Needs are growing for services and supports for the long-term care of both older adults and adults living with disabilities and many middle-class families are becoming less able to meet them. Facing these care challenges, states are looking for new strategies. 
The National Academy of Social Insurance (the Academy) recently released a comprehensive study of viable approaches for states interested in pursuing universal child care, paid family and medical leave, and long-term services and supports policies. At this Salem forum, authors of the study shared their analyses and policy options. Oregon-based experts also discussed the implications of this research for policymakers seeking to strengthen the care infrastructure for Oregonians.
Video recording provided by the Oregon State Legislature.
Agenda
Welcoming Remarks: Fariborz Pakseresht, Director, Oregon Department of Human Services
Moderator: Liesl Wendt, Deputy Director, Oregon Department of Human Services
Presenters: 
Marc Cohen, Co-Chair, Academy Study Panel on Caregiving; Co-Director, LeadingAge LTSS Center @UMass Boston; Research Director, Center for Consumer Engagement in Health Innovation, Community Catalyst
Benjamin Veghte, Director, Academy Study Panel on Caregiving; Research Director, Caring Across Generations
Marci Ybarra, Associate Professor, School of Social Service Administration, University of Chicago
Discussants:
Mary King, Professor of Economics Emerita, Portland State University
Cheryl Miller, Executive Director, Oregon Home Care Commission
Download Designing Universal Family Care: State-Based Social Insurance Programs for Early Child Care and Education, Paid Family and Medical Leave, and Long-Term Services and Supports. 
Speakers: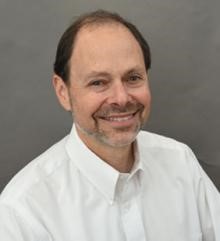 Marc Cohen 
Currently a professor at the McCormack Graduate School of Policy and Global Studies at UMass, Boston, Marc A. Cohen was Chief Research and Development Officer at LifePlans, Inc. Over the past few years he has conducted a Congressional Staff briefing on the CLASS Act for the National Health Policy Forum in Washington, D.C and has made numerous presentations to government agencies, insurance industry conferences, and congressional forums. Previously, he was a member of the Governor's Long-Term Care Advisory Committee for the State of Massachusetts, where he provided congressional testimony to the Commerce and Energy Committee on Private Long-Term Care Insurance from 2009-2010. Cohen has conducted research and analysis on issues regarding the financing and delivery of long-term care services and the development and growth of long-term care insurance. He has published numerous articles in journals such as Health Affairs, the Gerontologist, and Inquiry. Cohen received his Ph.D. from the Heller School at Brandeis University and his MA from the Kennedy School of Government at Harvard University.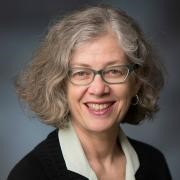 Mary King
Mary C. King is a labor economist, a Professor in the Economics Department at Portland State University, as well as affiliated faculty in PSU's Department of Urban Studies and Planning. Dr. King's research is focused on the dynamics of sex and ethnicity in the economy; current research projects focus on (1) Mexican migration to the U.S. and (2) the social aspect of sustainability. King received her undergraduate degree in economics from Stanford University in 1979, was elected a Rhodes Scholar in 1980 and earned her PhD in economics from UC Berkeley in 1991.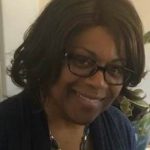 Cheryl Miller
Cheryl Miller is the Executive Director of the Oregon Home Care Commission. She is a champion for older adults and people across the life span experiencing disabilities. She is a supporter of the homecare and personal support worker workforce. Miller along with the Oregon Home Care Commission's Commissioners have worked collaboratively with stakeholders and partners statewide to ensure that Oregonians seeking in-home services have access to a trained qualified diverse workforce. Miller has a Bachelor of Science in Business Administration with an emphasis in Marketing from San Diego State University in San Diego, California. She is a native Californian, but she has lived in the Pacific Northwest for nearly 19 years.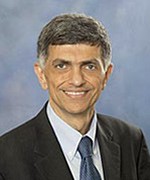 Fariborz Pakseresht
Fariborz Pakseresht (Fair'-borz Pahk'-ser-esht) became the Director of the Oregon Department of Human Services (DHS) in September 2017. He came to DHS from the Oregon Youth Authority (OYA) where he was responsible for the state's juvenile corrections agency. During his time at OYA, he was honored with the Outstanding Administrator Award from the Council of Juvenile Corrections Administrators for his leadership and contributions in the field of juvenile justice. Earlier in his career, he served eight years with DHS in a variety of leadership roles. He also spent 11 years with the Oregon Department of Administrative Services. Fariborz earned his undergraduate degree in political science from Willamette University and holds a certificate in public management from Willamette's Atkinson Graduate School of Management.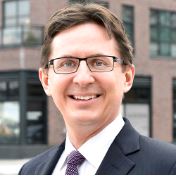 Ben Veghte
 
Benjamin W. Veghte is Research Director at Caring Across Generations. From 2015-18, he led policy work at the National Academy of Social Insurance as Vice President for Policy. There, he launched and serves as Project Director of the study panel, "Designing State-Based Social Insurance Programs for Paid Leave, Affordable Child Care, and Long-Term Services and Supports," chaired by Marc Cohen and Heidi Hartmann. He was formerly Research Director at Social Security Works. He is a member of the Scholars Strategy Network and the National Academy of Social Insurance. His research explores how capitalist democracies can effectively mitigate social inequality, enhance opportunity, and enable individuals and families to balance work and caregiving. Veghte has published on issues related to long-term care, paid family and medical leave, Social Security, retirement security, Medicare, health insurance, social insurance, and housing policy. He holds a Ph.D. in European intellectual history from the University of Chicago and an MPA from the Harvard Kennedy School. He taught comparative social policy and comparative politics as an Assistant Professor of Political Science at the University of Bremen, Germany, until 2008 and served as a social policy consultant for the European Union. Since then, Veghte worked as Research Associate at the National Academy of Social Insurance and as Executive Director of the Scholars Strategy Network at Harvard University.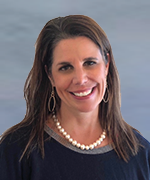 Liesl Wendt
Liesl Wendt joined the Oregon Department of Human Services (DHS) in November 2018 as the deputy director. She brings experience from both inside and outside the DHS during her more than 20 years working in the government and non-profit sectors.
Wendt has served as a technical advisor to the Oregon Department of Justice on the temporary lodging of children and youth in Oregon's Child Welfare program. She also was the director of Self-Sufficiency Programs, departing in 2014 to serve as an interim Multnomah County commissioner and later taking on the director of Multnomah County Human Services role. She built strong and enduring connections at the state and local levels as the Chief Executive Officer of 211Info, a community information organization. During her five years with 211Info, Wendt led the organization's expansion across Oregon, its adoption of new communications technologies and an increase in the specialization of services. She also has worked in Oregon local government and with other non-profits in policy advocacy, community engagement and program management positions, and has held leadership roles with United Way Worldwide.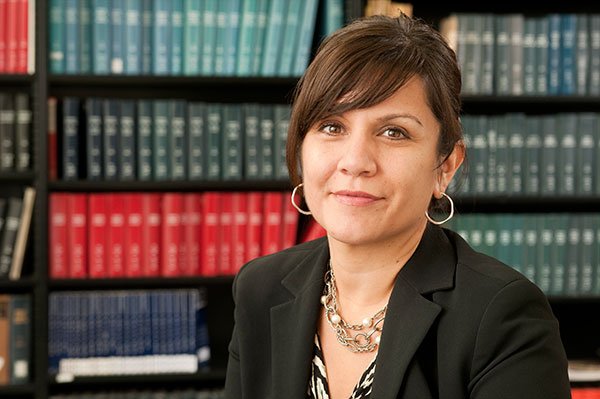 Marci Ybarra
Marci A. Ybarra is an Associate Professor in the University of Chicago School of Social Service Administration. Her research interests include poverty and inequality, social service delivery, work supports, and family well-being. Ybarra conducts quantitative analysis of administrative and longitudinal survey data in addition to qualitative analysis through participant-observation and in-depth interviewing at social service agencies. She earned her Bachelor of Social Work (BSW) and Master of Social Work (MSW) with a concentration in community practice from Wayne State University in Michigan. She also holds a PhD in social work from the University of Wisconsin – Madison.
This event was co-sponsored by the National Academy of Social Insurance, Caring Across Generations, and the Oregon Department of Human Services Office of Aging and People with Disabilities. 
When
November 18th, 2019 from 4:00 PM to 5:30 PM
Location
Hearing Room 50




State Capitol




Salem

,

OR

97301




United States
Contact
| | |
| --- | --- |
| Contact Name | Meghan Griffin |
| Contact Email | mgriffin@nasi.org |