Our country's care infrastructure has not kept pace with working families' changing needs. A patchwork of programs exists to help poor and low-income families pay the costs of early child care and education. These programs are chronically underfunded, however, and fail to serve a significant share of even the fraction of families with sufficiently low income to qualify. Long-term services and supports (LTSS) needs are growing, and even middle-class families are becoming less able to meet them.
Facing these care challenges, states are looking for new strategies. The National Academy of Social Insurance (the Academy) recently released a comprehensive study of viable approaches for states interested in pursuing universal LTSS, paid leave, and child care policies. In this panel, the presenters will report the Academy study panel's findings and the discussants will speak to the implications of this research for policymakers seeking to strengthen the care infrastructure for Californians.  
Speakers 
Moderator: Kevin Prindiville, Executive Director, Justice in Aging
Presenters: 
Lea Austin, Director, Center for the Study of Child Care Employment, Institute for Research on Labor and Employment, University of California, Berkeley
Robert Espinoza, Vice President of Policy, PHI
Benjamin W. Veghte, Director, Academy Study Panel on Caregiving; Research Director, Caring Across Generations
Discussants:
Henry Claypool, Policy Director, Community Living Policy Center, University of California, San Francisco
Jarmin Yeh, Researcher, UCSF Institute for Health & Aging
Speakers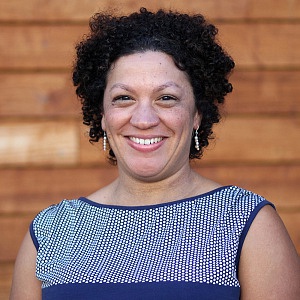 Lea Austin
Lea Austin is Director at the Center for the Study of Child Care Employment. She has more than a decade of experience in early childhood workforce and professional development. She plays a leadership role in the research and policy work of Center for the Study of Child Care Employment, with a particular interest in the status accorded educators and educational and professional pathways in early childhood education. Her interest in securing access and opportunities for early educators to leadership and decision-making roles in the field were spurred by her work with Mills College and First 5 Alameda County (California), where she developed leadership programs in higher education and community settings and implemented a professional development initiative focused on attainment of college education.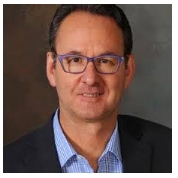 Henry Claypool
Henry Claypool is the Policy Director for the Community Living Policy Center at the University of California, San Francisco.  He is also a founding Principal Deputy Administrator of the Administration for Community Living at the Department of Health and Human Services. He was formerly Executive Vice President at The American Association of People with Disabilities and Director Office on Disability under the United States Department of Health and Human Services. Claypool served as the Policy Director at Independence Care System, a managed long-term care provider in New York City. Previously, he was an advisor on disability at the Social Security Administration. Prior to that, he was co-director of Advancing Independence: Modernizing Medicare and Medicaid (AIMMM). Claypool served in the Department of Health and Human Services as senior advisor for disability policy at the Centers for Medicare and Medicaid Services and Special Assistant to the Commissioner at the Administration on Developmental Disabilities.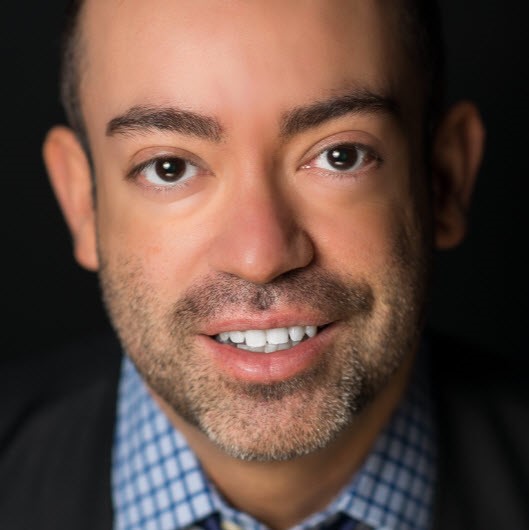 Robert Espinoza
Robert Espinoza is the Vice President of Policy at PHI, where he oversees its national policy advocacy, research, and public education division. In 2017, he designed PHI's #60CaregiverIssues campaign, which identified 60 solutions to the growing workforce shortage in home care and received a 2018 Communicator Award from the Academy of Interactive Visual Arts. Espinoza is a nationally recognized expert and frequent speaker on aging, long-term care, and workforce issues. For more than 20 years, he has spearheaded high-profile advocacy campaigns and written landmark reports on aging and long-term care, LGBT rights, racial justice, and immigration, among other topics. He has appeared in multiple media outlets, including The New York Times, Wall Street Journal, CNN, Forbes, and The Washington Post, and his writing has been published in The Huffington Post, The Hill, and POLITICO, among others. Espinoza received his MPA, with honors, from New York University, and his BA in English and BS in journalism from the University of Colorado at Boulder, where he graduated summa cum laude. He is a 2013 graduate of the Rockwood Leadership Institute.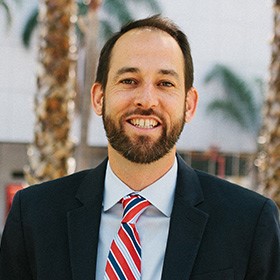 Kevin Prindiville
Kevin Prindiville is Justice in Aging's Executive Director. He is a nationally recognized expert on Medicare and Medicaid policy and has served as counsel in several class action lawsuits protecting low-income senior's access to public benefits. Prindiville has a long history of developing partnerships and directing strategic advocacy efforts. The author of numerous articles, reports and briefs, he frequently testifies before legislators, presents at national conferences and works closely with both federal and state regulatory agencies. He also is quoted often in national and California media. Prindiville is on the Board of Directors of the American Society on Aging. Prior to joining Justice in Aging, Prindiville worked as a staff attorney at the Pennsylvania Health Law Project in Philadelphia where he represented low-income individuals having trouble obtaining health care. He is a graduate of the University of Pennsylvania Law School and the University of California, San Diego.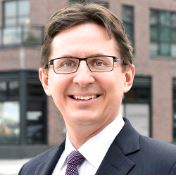 Benjamin Veghte
Benjamin W. Veghte is Research Director at Caring Across Generations. From 2015-18, he led policy work at the National Academy of Social Insurance as Vice President for Policy. There, he launched and serves as Project Director of the study panel, "Designing State-Based Social Insurance Programs for Paid Leave, Affordable Child Care, and Long-Term Services and Supports," chaired by Marc Cohen and Heidi Hartmann. He was formerly Research Director at Social Security Works. He is a member of the Scholars Strategy Network and the National Academy of Social Insurance. His research explores how capitalist democracies can effectively mitigate social inequality, enhance opportunity, and enable individuals and families to balance work and caregiving. Veghte has published on issues related to long-term care, paid family and medical leave, Social Security, retirement security, Medicare, health insurance, social insurance, and housing policy. He holds a Ph.D. in European intellectual history from the University of Chicago and an MPA from the Harvard Kennedy School. He taught comparative social policy and comparative politics as an Assistant Professor of Political Science at the University of Bremen, Germany until 2008, and served as a social policy consultant for the European Union. Since then, Veghte worked as Research Associate at the National Academy of Social Insurance and as Executive Director of the Scholars Strategy Network at Harvard University.
This event is co-sponsored by the National Academy of Social Insurance, Caring Across Generations, and Institute for Health and Aging at the University of California San Francisco School of Nursing.
---
Notes about the San Francisco Public Library
Address: 100 Larkin St., (at Grove); Koret Auditorium, located on the lower level
Please contact Meghan Griffin, mgriffin@nasi.org or 202-243-7286 for further information. 
Food and refreshments are not allowed in the Auditorium. 
This is not a Library Sponsored Program.
When
November 20th, 2019 from 1:00 PM to 3:00 PM
Location
The San Francisco Public Library




100 Larkin St., (at Grove), Koret Auditorium, located on the lower level




San Francsico

,

CA

94102




United States
Contact
| | |
| --- | --- |
| Contact Name | Meghan Griffin |
| Contact Email | mgriffin@nasi.org |