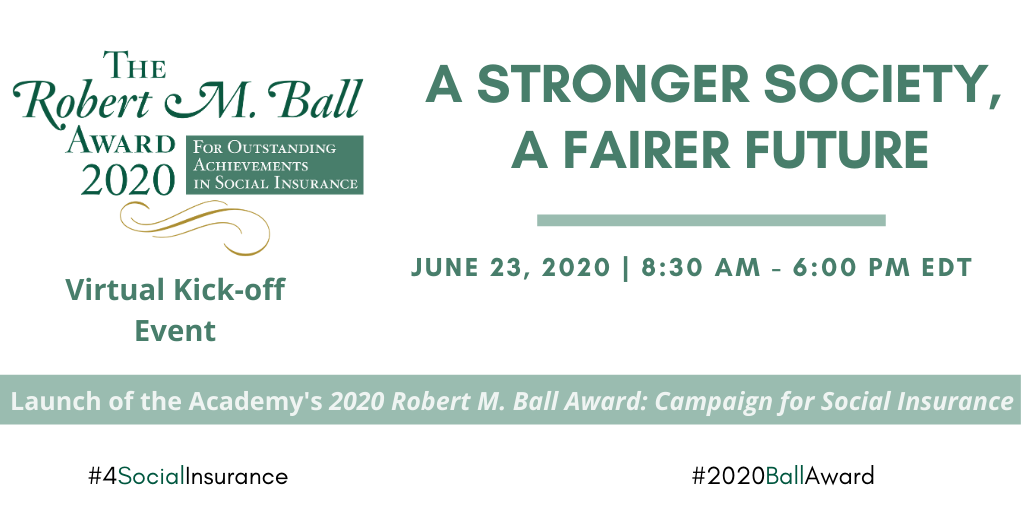 To commemorate the launch of the Academy's 2020 Robert M. Ball Award: Campaign for Social Insurance, the Academy hosted a full day of virtual programming on Tuesday, June 23 from 8:30 am to 6:00 pm Eastern.
Members of the Board of Directors, past Ball Award winners, Academy Members, and supporters of social insurance convened throughout the day for an array of programs designed to help participants reflect on social insurance and advance innovative policy responses to the heightened economic and health security risks of today. 
How to participate:
Registration for this event has closed, however, tickets and sponsorship opportunities are available for the full 2020 Robert M. Ball Award: Campaign for Social Insurance series of activities.

Or, if you're not sure about a ticket or sponsorship, but would still like to support the Academy's work, make a gift of any amount ($25 suggested donation).
[WPSM_AC id=982]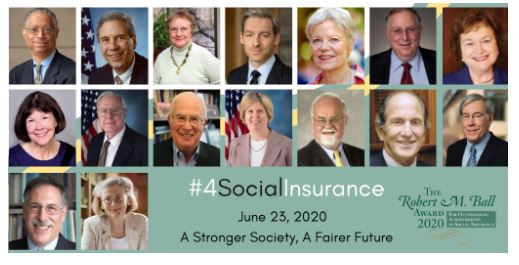 8:30 a.m.
"Good Morning" Coffee and Conversation with Bill Arnone and Bill Rodgers
Join Bill Arnone, CEO, and Bill Rodgers, Board Chair, with your morning coffee. They will reflect on the intertwined crises confronting us and how social insurance has advanced, but also fallen short in addressing, economic insecurity and racial inequality.
9:30 a.m.
Big Think
For experts and non-experts alike, this discussion asks:
+ Why is social insurance (like Social Security, Disability Insurance, Unemployment Insurance, Workers' Compensation, Medicare) so important? How do social insurance programs affect the lives of people for the better?
+ How much does the public support Social Insurance and particular programs?
+ What are some lessons from the history of Social Insurance? How might we strengthen Social Insurance and specific programs?
With Academy Board Members

Robert Espinoza, Jason Fichtner

,

Douglas Holtz-Eakin

, and

Renée Landers

11:00 a.m.
Medicare and Medicaid at 55: Where are we now?
How have Medicare and Medicaid evolved over the last 55 years? How has the COVID-19 pandemic affected both programs? How could this pandemic impact the future of Medicare and Medicaid? With Paul Ginsburg, Jon Oberlander, John Rother, Anne Schwartz, and Academy Board Member Merrill Friedman
12:00 p.m.
Music Break
What is social insurance? Why social insurance? Some of the best answers to these questions can be found in music – contemporary and classical songs. Check out the Academy's starter playlist of songs that remind us of why we have social insurance: (Spotify) (YouTube) (Festify, enter code 236605, click "Join Party", then vote for your favorite tune)
1:00 p.m.
Who's Left Out?
How have workforce structures historically excluded workers from certain social insurance protections? How can we address gaps in coverage for "informal", part-time, gig workers and independent contractors? With Academy Board Member Indi Dutta-Gupta, Rebecca Dixon, Veena Dubal, and Christina FitzPatrick
2:00 p.m.
Off-Kilter Special Episode

Off-Kilter

is a podcast about poverty and inequality — and everything they intersect with. Each week, host Rebecca Vallas, a senior fellow at the Center for American Progress, former legal aid lawyer, and Academy Board member, is joined by experts, advocates, and activists to break down the issues of the day. Join us for a special episode as Rebecca sits down with Jessica Bartholow and others, for a deep dive on the changing nature of the U.S. economy; how public policies and programs have and have not kept up with these changes; how the rampant economic insecurity, inequality, and longstanding racial inequities we were facing pre-pandemic are interacting with the COVID-19 pandemic, and more.
3:00 p.m.
Pivotal moments in recent history and lessons for the future of Social Insurance
As the saying goes: "Those who forget history are doomed to repeat it." We'll chat with experts who were in the front row of recent history-making to discuss key lessons and how these apply in our current time of crisis and beyond. With Academy Members Joel Eskovitz, Elizabeth Fowler, Connie Garner and Board Member Earl Pomeroy and more
4:00 p.m.
What a reimagined Social Insurance system might look like
As with any crisis, institutions are challenged and aspirational goals become even more prevalent. Given how stressed our institutions are becoming, it's a great time to look at how social insurance can be reimagined. With William Spriggs, Jeff Cruz, Kathryn Edwards and Robert Pozen
5:00 p.m.
Social Insurance Appreciation Hour
Catch-up with colleagues and some very special guests, including Jacob Hacker and Virginia Reno. To join this session, please purchase a ticket, sponsorship, or make a donation.
List of Speakers (in alphabetical order)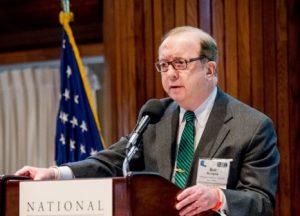 William J. Arnone is Chief Executive Officer of the National Academy of Social Insurance. As a partner with Ernst & Young LLP for 15 years up to 2009, he was responsible for the strategic positioning, design, management, marketing, and thought leadership of retirement and financial education and counseling in employer-sponsored programs. Prior to joining Ernst & Young, he was Principal, Benefit Consultant, and National Director of Financial & Retirement Planning Services for Buck Consultants, Inc. (now part of Xerox). He joined Buck in 1981 after serving as Director, Senior Security Services, for the New York City Department for the Aging. He also served as Consultant on Employment of Older Workers for the Florence V. Burden Foundation in New York. He previously was Executive Director of Helping Aged Needing Direction in the Bronx. He served as a staff associate with the New York City Board of Correction. He is co-author of Ernst & Young's Retirement Planning Guide (John Wiley & Sons, Inc., 2001). He is an associate editor of The Columbia Retirement Handbook (Columbia University Press, 1994). He is a Founding Board Member of the Academy and served on the Academy's Board of Directors from 1986 to 1994. He served as the Chair of the Academy's Board of Directors from 2013 to 2016. He co-chaired the Academy's 2010 conference, "Beyond the Bad Economy" and has served on the Academy's Strategic Planning Committee and chaired its advisory committee for Ford Foundation organizational awards to enable the voices of vulnerable segments of the U.S. population to participate effectively in the debate on the future of Social Security. He received a J.D. from New York University Law School in 1973. He was selected as one of the first Charles H. Revson Fellows on the Future of New York City by the Columbia University School of Business for 1979-1980.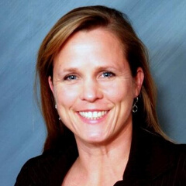 Jessica Bartholow is a policy advocate at Western Center on Law and Poverty. She has over two decades of experience in anti-poverty organizing, advocacy and program development at the local, state and national level. She has co-authored several advocate and program guides and led a coalition to support the passage and signature of over three dozen pieces of legislation that improve public benefits delivery, consumer protections and financial empowerment for low-income Americans.
She holds a Master's Degree in Political Science and is the recipient of many awards, including the 2020 Federal CalFresh Advocate of the Year Award (California Food Policy Advocates), 2019 Advocate of Justice Award (California Low-Income Consumer Coalition), 2019 Carol Jackson Award for Excellent Advocacy (United Ways of California), 2019 Mildred Parish Massey Legacy Award (Rep. Barbara Lee), 2018 Hunger Fighter Award (California Hunger Action Coalition) and the 2012 recipient of the Wellstone -Wheeler National Anti-Hunger Advocate of the Year Award.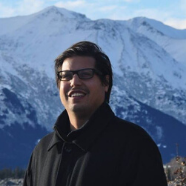 Jeff Cruz is the Senior Policy Analyst for Social Security and Income Security Programs at the Senate Budget Committee. He formerly served as the Associate Director of the Office of Public Engagement at the White House, where he served as the main point-of-contact to outside organizations on healthcare, Social Security, and senior issues. Prior to his work in the White House, Mr. Cruz served as the Senior Policy Advisor for U.S. Senator Herb Kohl (WI), the Chairman of the Senate Special Committee on Aging. From 2003-2004, he was a Legislative Assistant for Congresswoman Grace Napolitano (CA) and later served as a Senior Policy Analyst for Social Security and Medicare Part D programs for the Campaign for America's Future. Mr. Cruz holds a B.A. from the University of Illinois in Urbana-Champaign and became a member of the National Association of Social Insurance in 2010.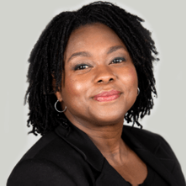 Rebecca Dixon is executive director of the National Employment Law Project (NELP). NELP is a respected leader in federal workers' rights advocacy and the go-to resource for state and local worker movements, providing unmatched policy, legal, and technical assistance. As executive director, Rebecca leads NELP's work to build and contribute to a strong workers' rights movement that dismantles structural racism, eliminates economic inequality, and builds worker power. A national leader recognized for her commitment to racial, gender, and economic justice, Rebecca is inspired by workers across the U.S. who organize for justice and dignity in the workplace.
Dixon's motivation for advancing workers' rights and commitment to economic justice is deeply rooted in her lived experience growing up in rural Mississippi at the intersection of race, class and gender—characteristics that have long defined our ability to participate in our democracy and economy. As the descendant of enslaved people and daughter of sharecroppers and domestic workers, Rebecca knows firsthand what is lost when workers of color are relegated to the lowest rungs of our labor market, without respect, rights, and protections.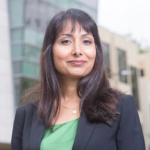 Veena Dubal is an Associate Professor of Law at the University of California - Hastings. Her research focuses on the intersection of law, technology, and precarious work. Within this broad frame, she uses empirical methodologies and critical theory to understand (1) the impact of digital technologies and emerging legal frameworks on the lives of workers, (2) the co-constitutive influences of law and work on identity, and (3) the role of law and lawyers in solidarity movements.
Complementing her academic scholarship, Professor Dubal's writing has also been published in The Los Angeles Times, The Guardian, and Slate. Her commentary and research on the intersections of technology, low-wage work, and organizing (particularly in the so-called "sharing" or platform economy) are regularly featured both in the local and national media and in a number of documentaries, including When Rules Don't Apply, City Rising, and Gig a Uberização do Trabalho.
Professor Dubal joined the Hastings Faculty in 2015, after a post-doctoral fellowship at Stanford University (also her undergraduate alma mater). Prior to that, Professor Dubal received her J.D. and Ph.D. from UC Berkeley, where she conducted an ethnography of the San Francisco taxi industry. The subject of her doctoral research arose from her work as a public interest attorney and Berkeley Law Foundation fellow at the Asian Law Caucus where she founded a taxi worker project and represented Muslim Americans in civil rights cases.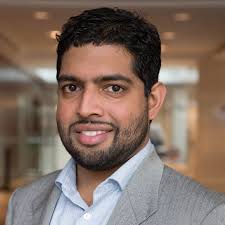 Indivar Dutta-Gupta is Co-Executive Director at the Georgetown Center on Poverty & Inequality where he leads work to develop and advance ideas for reducing domestic poverty and economic inequality, with particular attention to gender and racial equity. Indivar also serves on the National Academy of Social Insurance's (NASI) board of directors and is a member of the Institute for Research Poverty, Employment and Self-Sufficiency Network.

Previously, Indivar was Project Director at Freedman Consulting, LLC, leading strategic initiatives for major philanthropies, children's groups, and workers' organizations. Indivar served as Senior Policy Advisor at the Center on Budget and Policy Priorities, focusing on budget and tax policies and cross-cutting low-income issues. Earlier, he served as Ways and Means Committee Professional Staff in the U.S. House of Representatives.

Indivar was an Emerson National Hunger Fellow at DC Hunger Solutions and the Center for American Progress. Indivar was named a First Focus Campaign for Children Champion for Children and received the Congressional Hunger Center Alumni Leadership Award (2016). He was named one of Washington Life magazine's most Influential 40-And-Under Leaders (2013) and Rising Stars 40 And Under (2016). Indivar is an honors graduate of the University of Chicago and a Harry S Truman Scholar. He was elected to membership in the National Academy of Social Insurance in 2012.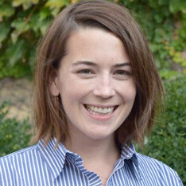 Kathryn Edwards is an associate economist at the RAND Corporation. Her research spans diverse areas of public policy, including the financial resources available to unemployed households, the role of Social Security in wealth inequality, and the sources of health insurance for disabled workers. As a graduate student in economics, her research interests were in public and labor economics. In her dissertation, she examined the role of private and public resources available to economically vulnerable populations, and how changes in the availability or generosity of public benefits are absorbed by family networks. She received her B.A. in Government from the University of Texas in 2007 and her Ph.D. from the University of Wisconsin-Madison in 2016. She has been a member of the National Academy of Social Insurance since 2015.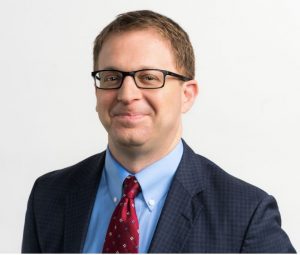 Joel Eskovitz is a senior policy advisor at the AARP Public Policy Institute where he focuses on Social Security and strengthening retirement security. Prior to joining AARP, Eskovitz spent nearly six years at the U.S. Senate Special Committee on Aging, where he served as deputy staff director and chief counsel. He led the Committee's financial team, exploring all economic issues impacting the nation's seniors, including Social Security, pensions, older workers, financial fraud, and consumer protection. He planned and organized more than 25 hearings on a range of issues including improving retirement security of small business workers, payday lending, and Social Security solvency and services. He helped write and produce Committee reports on financial fraud and Social Security field office closures. Eskovitz also worked at the Social Security Administration, where he examined disability policy; the Department of Justice Civil Rights Division, where he worked on housing discrimination; and the Texas House Research Organization, where he focused on tax and transportation issues. Joel Eskovitz holds a juris doctor from the George Washington University Law School and a B.A. in journalism and political science from Indiana University. He is a member in good standing of the Virginia State Bar. Joel Eskovitz has been a Member of the Academy since 2018.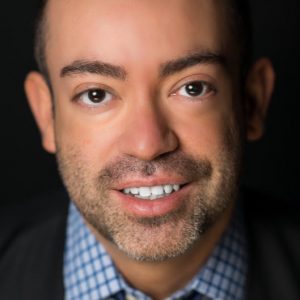 Robert Espinoza is the Vice President of Policy at PHI, where he directs a national policy advocacy and research program focused on the direct care workforce. His July 2019 publication, Workforce Matters: The Direct Care Workforce and State-Based LTSS Social Insurance Programs, articulates how states can support direct care workers through state-based social insurance programs. In 2015, he was appointed by the Centers for Medicare and Medicaid Services to its Advisory Panel on Outreach and Education, as well as by the National Academies of Sciences, Engineering, and Medicine to its Forum on Aging, Disability, and Independence. He serves as a member of the board of directors for the American Society on Aging.

Prior to PHI, he was the Senior Director for Public Policy and Communications at SAGE, the country's premier organization for lesbian, gay, bisexual, and transgender (LGBT) older adults. At SAGE, he established its national advocacy program—achieving historic wins and numerous distinctions—while authoring multiple seminal reports, such as Out and Visible, a report on the largest, most comprehensive study examining the experiences and attitudes of LGBT older people. In 2010, he cofounded the Diverse Elders Coalition, a historic, federal coalition focused on improving aging supports for communities of color and LGBT communities.

Espinoza is a nationally recognized expert in aging, caregiving, and long-term care workforce issues. For more than 20 years, he has spearheaded high-profile advocacy campaigns and written seminal reports on aging and long-term care, LGBT rights, racial justice, and immigration, among other topics. He has appeared in multiple media outlets, including The New York Times, the Wall Street Journal, CNN, and the Washington Post—and his writing has been published in The Huffington Post, The Hill, and POLITICO, among others. Espinoza received his MPA, with honors, from New York University, and his BA in English and BS in Journalism from the University of Colorado at Boulder, where he graduated summa cum laude. He is a 2013 graduate of the Rockwood Leadership Institute. He was elected to membership in the National Academy of Social Insurance in 2020.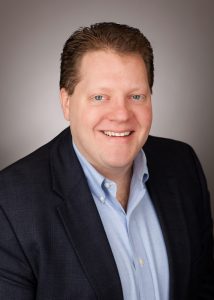 Jason Fichtner is a Senior Lecturer of International Economics and an Associate Director of the International Economics and Finance (MIEF) program at Johns Hopkins University School of Advanced International Studies (SAIS). He teaches courses in public finance, cost-benefit analysis, and behavioral economics. He is also a Fellow with the Bipartisan Policy Center. His research focuses on Social Security, federal tax policy, federal budget policy, retirement security, and policy proposals to increase saving and investment. Previously, he was a Senior Research Fellow with the Mercatus Center at George Mason University. Fichtner also served in several positions at the Social Security Administration, including as Deputy Commissioner of Social Security (acting), Chief Economist, and Associate Commissioner for Retirement Policy. He also served as a Senior Economist with the Joint Economic Committee of the US Congress, as an Economist with the Internal Revenue Service, and as a Senior Consultant with the Office of Federal Tax Services at Arthur Andersen, LLP. Fichtner earned his B.A. from the University of Michigan, Ann Arbor; his M.P.P. from Georgetown University; and his Ph.D. in public administration and policy from Virginia Tech. Fichtner is the author of The Hidden Cost of Federal Tax Policy and editor of The Economics of Medicaid. He became a member of the National Academy of Social Insurance in 2017 and currently serves on the Board of Directors as Treasurer.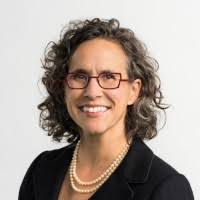 Christina FitzPatrick is Director for Economic Issues in AARP's Office of Policy Development and Integration. In this capacity she leads AARP's deliberative policy development process, driving consensus on staff policy recommendations and providing objective analysis and guidance to AARP senior leadership about income security policy. Her policy work encompasses employment, Social Security, savings incentives, taxation, and low-income assistance. Recently Christina has focused on the role of artificial intelligence in shaping the experiences of people 50 and older. Prior to joining AARP, Christina worked for the Congressional Joint Economic Committee, the National Women's Law Center, and the Center on Budget and Policy Priorities. She received her bachelor's degree from Harvard University and her master of public affairs degree from the Woodrow Wilson School at Princeton University. Christina is a member of the National Academy of Social Insurance.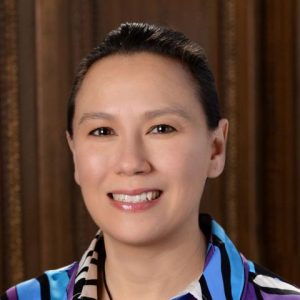 Elizabeth Fowler currently serves as Executive Vice President of programs at the Commonwealth Fund, a nonprofit private foundation supporting independent health policy research to promote a high performing health system that provides affordable quality health care to all. She joined the Commonwealth Fund from Johnson & Johnson where she was Vice President for Global Health Policy. Liz was special assistant to President Obama on healthcare and economic policy at the National Economic Council. In 2009-2010, she was Chief Health Counsel to Senate Finance Committee Chair, Senator Max Baucus (D-MT), where she played a critical role developing the Senate version of the Affordable Care Act. She also played a key role drafting the 2003 Medicare Prescription Drug, Improvement and Modernization Act (MMA). Liz has nearly 25 years of experience in health policy and health services research. She earned her bachelor's degree from the University of Pennsylvania, a Ph.D. from the Johns Hopkins School of Public Health, where her research focused on risk adjustment, and a law degree (J.D.) from the University of Minnesota. She is admitted to the bar in Maryland, the District of Columbia, and the U.S. Supreme Court. Liz is a Fellow of the inaugural class of the Aspen Health Innovators Fellowship and a member of the Aspen Global Leadership Network. She serves on the board of directors for the National Quality Forum, the National Health Counsel, the Elizabeth Glaser Pediatric AIDS Foundation, and the Winston Fellowship.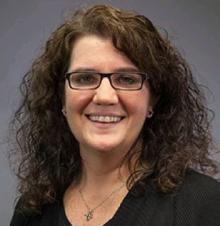 Merrill Alisa Friedman is the senior director of Disability Policy Engagement at Anthem, Inc., where she leads the strategic planning of advocacy, collaborations, and development of alliances. In this role she informs public policy and health plan approaches for people with disabilities, older adults, children, youth, and young adults in foster care and individuals who are justice-involved, along with drivers of health strategies. She leads a team that engages advocates, families, policy decision-makers, community-based organizations, and providers to inform and design person-centered health care and support services. Ms. Friedman and her team work to ensure that the diverse needs of older adults and people with disabilities are addressed in managed care programs. She also leads the National Advisory Board on Improving Healthcare Services for Older Adults and People with Disabilities (NAB), comprised of distinguished and culturally diverse community advocates, health care experts, and academics who provide guidance and policy recommendations for transforming health care access and long term services and supports.

Friedman led the development of a foster care agency in Michigan (2005-2007), where she had wide-ranging duties, including management and leadership, guidance of clinical and social support services, operations, fundraising, board development, and marketing collaterals. She owned and operated a residential treatment program for at-risk and adjudicated youth (2000-2005) and prior to that she spent many years in direct care, administration and development of programs supporting children and adolescents with serious emotional disturbance and at-risk youth.

Ms. Friedman has served on numerous national boards and commissions. She was appointed by President Barack Obama to the President's Committee for People with Intellectual Disabilities and by Governor Jennifer Granholm to the MI Statewide Independent Living Council where she also served as Board Chair. Currently, Ms. Friedman serves on the board of directors for Rebuilding Together and is a member of the Advancing States MLTSS Institute Advisory Board. Ms. Friedman became a member of the National Academy of Social Insurance in 2017. She has a bachelor of arts degree in psychology from Towson State University.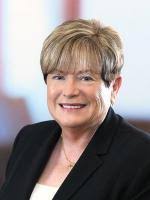 Constance "Connie" Garner is Senior Policy Director at Foley Hoag LLP. As Senior Policy Director, Connie Garner focuses her practice on policy development, implementation, and advocacy strategy related to vulnerable populations. In addition, she continues to serve as the Executive Director of "Allies for Independence" – a nonprofit coalition dedicated to addressing long term service and support needs in the disability and aging community. Her areas of expertise include health care, disability, mental health and substance use disorders, long term care and education policy.
Connie's current consulting work involves advising state programs, health insurers, and provider groups on needed services and supports as they begin to include vulnerable populations in Medicaid managed care. Another primary area of consultation involves the implementation of mental health parity, and working with health insurers in the development of alternative payment models to address the national crisis of mental health and substance use disorders (MHSUD).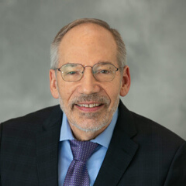 Paul B. Ginsburg directs the USC-Brookings Schaeffer Initiative for Health Policy, having positions in both institutions. He founded and was president of the Center for Studying Health System Change from 1995 until 2014. From 1986 to 1995, he served as Executive Director of the Physician Payment Review Commission (now the Medicare Payment Advisory Commission (MedPAC)). Since 2016, he has served as a Commissioner at MedPAC). Previously, he was a senior economist at the RAND Corporation, as well as serving as Deputy Assistant Director for Income Security and Health at the Congressional Budget Office. He chaired the NASI study panel on Modernizing Fee-for-Service Medicare. A founding member of the National Academy of Social Insurance, Mr. Ginsburg received his Ph.D. from Harvard University.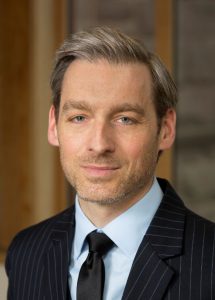 Jacob S. Hacker is Stanley Resor Professor of Political Science at Yale University. Previously, he was Professor of Political Science at the University of California at Berkeley, as well as Co-Director of the Center for Health, Economic, and Family Security at Berkeley Law (Boalt Hall). Prior to that, he was a professor at Yale University. He is also a Fellow at the New America Foundation in Washington, D.C., and a former Junior Fellow of the Harvard Society of Fellows. His most recent books are "The Great Risk Shift: The New Economic Insecurity and the Decline of the American Dream"(2006; expanded 2008) and"Off Center"(with Paul Pierson, 2006). He is also the author of "The Divided Welfare State" (2002) and "The Road to Nowhere", a co-winner of the Brownlow Book Award of the National Academy of Public Administration. He is widely published in scholarly journals, including the American Political Science Review;British Journal of Political Science; and Perspectives on Politics, as well as in popular outlets, such as the New York Times Magazine; New Republic, and Washington Post. He has edited two volumes—most recently, Health At Risk: America's Ailing Health System--and How to Heal It (2008)and is the author of a 2007 proposal for universal health care reform, ''Health Care for America,'' that has shaped the national debate over reform. He oversees a Social Science Research Council project on the "privatization of risk,'' and with a grant from the Rockefeller Foundation he is developing a new index of economic security. His dissertation, Boundary Wars: The Political Struggle over Public and Private Social Benefits in the United States, won the 2002 NASI John Heinz Dissertation Award. Mr. Hacker was co-chair of NASI's 2007 conference, For the Common Good: What Role for Social Insurance? A member of the National Academy of Social Insurance since 2004, he serves on its Board of Directors. He received his Ph.D. in political science from Yale University.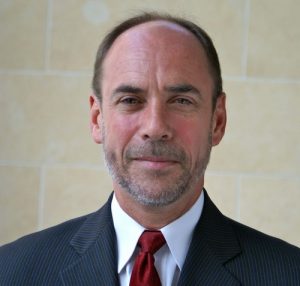 Douglas Holtz-Eakin is President of the American Action Forum. During the 2008 Presidential Campaign, he served as John McCain's Policy Director. Prior to these positions, Dr. Holtz-Eakin served as a Senior Fellow at the Peterson Institute for International Economics, where he worked on issues of globalization and healthcare policy. From 2003 to 2005, he served as the Director of the Congressional Budget Office. A former senior staff economist for George H.W.Bush and a Senior Economic Advisor for George W. Bush, Dr. Holtz-Eakin is the recipient of the 2006 Morris and Edna Zale Award for Outstanding Achievement in Policy Research and Public Service. In addition to his public service, Dr. Holtz-Eakin has held several appointments at Columbia University, Princeton University and Syracuse University. A member of the National Academy of Social Insurance since 2008, Dr. Holtz-Eakin holds a Ph.D. in Economics from Princeton University.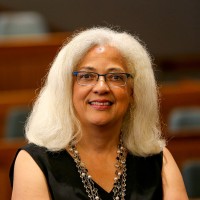 Renée M. Landers is Professor of Law at Suffolk University Law School and teaches administrative law, constitutional law, and health law. She is the Faculty Director of the school's Health and Biomedical Law Concentration. President of the Boston Bar Association in 2003-2004, she was the first woman of color and the first law professor to serve in that position. She has worked in private practice and served as Deputy General Counsel for the U.S. Department of Health and Human Services and as Deputy Assistant Attorney General in the Office of Policy Development at the U.S. Department of Justice during the Clinton Administration.

In August 2016, Professor Landers was elected to a one-year term as Chair of the Section of Administrative Law and Regulatory Practice of the American Bar Association after having served as Chair Elect (2015 – 2016), Vice Chair (2014 – 2015), and Secretary (2011-2014). She is Vice President of the Board of the National Academy of Social Insurance and also serves as a member of the board of Planned Parenthood League of Massachusetts. She was a member of the Massachusetts Commission on Judicial Conduct and served as Vice Chair of the Commission from 2009 to 2010. She served on the task force that drafted the revised Code of Judicial Conduct effective in 2016. Currently, she is a member of the Committee on Judicial Ethics. Previously, she was a member of the Supreme Judicial Court's committees studying gender bias and racial and ethnic bias in the courts. The focus of Landers' work has been on health care regulation, gender, and racial and ethnic bias in the legal system. She is the author of an articles on the potential for Massachusetts health care reform initiatives to eliminate racial and ethnic disparities in health care and aspects of the Affordable Care Act including the impact of the Medicaid expansion. She is a regular commentator on legal developments in constitutional law, health law, and administrative law for media organizations.

Professor Landers has served as the president of the boards of Big Sister Association of Greater Boston, the Shady Hill School, the Harvard Board of Overseers, and has also served on the board of WGBH and the Board of Overseers of Geisel School of Medicine at Dartmouth. She has received awards from Radcliffe College, Boston College Law School, the Big Sister Association of Greater Boston, the Boston Bar Association, the Massachusetts Women's Political Caucus, and the Greater Boston Chamber of Commerce Women's Network. Landers is a graduate of Radcliffe College of Harvard University and Boston College Law School.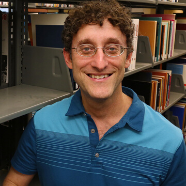 Jonathan Oberlander is Professor and Chair in the Department of Social Medicine and Professor of Health Policy & Management at the University of North Carolina-Chapel Hill. Dr. Oberlander's research focuses on health care politics and policy, health reform, and Medicare. He is author of The Political Life of Medicare, published by University of Chicago Press. Dr. Oberlander has commented on Medicare and health reform for a number of media outlets, including the New York Times, Washington Post, Wall Street Journal, Los Angeles Times, the New York Review of Books, National Public Radio, the BBC, the Australian Broadcasting Company, CBS News, Politico, and PBS. Oberlander holds a Ph.D. and M.A. in political science from Yale University, and a B.A. in political science from the University of North Carolina-Chapel Hill.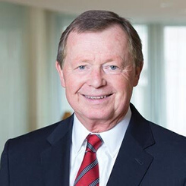 Earl R. Pomeroy served for 18 years as a member in the U.S. House of Representatives including 10 years on the powerful Committee on Ways and Means. Mr. Pomeroy continues to work with clients on health care, retirement and employee benefit issues as an attorney with Alston & Bird LLP. Since he first arrived in the U.S. Congress, Mr. Pomeroy, who received Social Security survivor benefits as a youth, worked to become to known as one of the House of Representatives most effective champions and staunchest defenders of Social Security. He was appointed to Co-Chair of the House Democratic Social Security Task Force where he worked closely with Robert Ball as Social Security reforms were discussed during the Clinton Administration and he introduced legislation based on a model plan developed in conjunction with Mr. Ball. As a member of the Social Security Subcommittee of Ways & Means, Mr. Pomeroy played a lead role in opposing the creation of private accounts in Social Security in 2005 and 2006. During that time Mr. Pomeroy also started to champion the cause of Social Security Disability beneficiaries waiting for excessive periods of time in order to have a hearing before ALJ. In 2010 Mr. Pomeroy assumed the role of the Chairman of the Social Security Subcommittee. His priorities as Chairman included finding ways to reduce the backlog of Social Security Disability claims, ensuring the program was serving beneficiaries as effectively as possible and protecting the privacy of beneficiaries. Mr. Pomeroy's professional background also includes 8 years a North Dakota's Insurance Commissioner regulating employee benefit, workers compensation, and health insurance plans. During that time he was elected President of the National Association of Insurance Commissioners by his fellow regulators. For 8 terms he was the only member of the U.S. House to have served as an Insurance Commissioner. A National Academy of Social Insurance member since 2012, Mr. Pomeroy received his JD from the University of North Dakota.
Robert C. Pozen is currently a Senior Lecturer at MIT Sloan School of Management and a non-resident Senior Fellow at the Brookings Institution, as well as an independent director of Nielsen and AMC (a subsidiary of the World Bank). He also serves as Chairman of the Leadership Council of the Tax Policy Center, Chairman of the Advisory Board of Agility (an outsourced CIO ) and a Senior Advisor to the consulting firm of Oliver Wyman. In 2004, Pozen became the executive chairman of MFS Investment Management, which now manages over $400 billion for mutual funds and pension plans.
During his distinguished career, Pozen has been active in business, government and academia. Prior to joining MFS, he was vice chairman of Fidelity Investments and president of Fidelity Management & Research Company. In late 2001 and 2002, he served on President Bush's Commission to Strengthen Social Security, where he developed a progressive plan to make the system solvent. In 2003, Pozen served as Secretary of Economic Affairs for Massachusetts Governor Mitt Romney. In 2007, he served as chairman of the SEC's Committee to Improve Financial Reporting.
Pozen frequently writes articles for the Financial Times, the New York Times, the Wall Street Journal and the Harvard Business Review. He has published a book on the recent financial crisis, Too Big To Save? How to Fix the US Financial System, and a guide for investors entitled The Fund Industry: How Your Money is Managed.
Pozen graduated summa cum laude from Harvard College and holds a law degree from Yale Law School, where he also obtained a doctorate for a book on state enterprises in Africa. He was elected to membership in the National Academy of Social Insurance in 2020.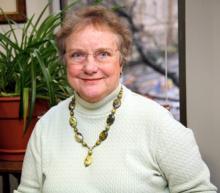 Virginia Reno is the Deputy Commissioner for Retirement and Disability Policy at the Social Security Administration. She was formerly the Vice President of Income Security Policy at the National Academy of Social Insurance where she planned and directed the Academy's work on retirement income, workers' compensation, disability insurance and related programs. She led the Academy's 2005 study, Uncharted Waters: Paying Benefits from Individual Accounts in Federal Retirement Policy, and prior NASI studies of the economics of privatizing Social Security and of ways to strengthen the Social Security disability programs to promote rehabilitation and work. Before coming to the Academy, Ms. Reno held research and policy positions at the U.S. Social Security Administration (SSA). She was staff director of the Policy Council that advised the Commissioner of Social Security on legislative, regulatory and administrative issues and directed the program analysis staff in SSA's office of research and statistics. Ms. Reno has published research on Social Security, private pensions, retirement policy, public opinion about Social Security, the impact of benefit and tax systems on women and families. A fellow of the TIAA-CREF Institute and founding member of the National Academy of Social Insurance, Ms. Reno served in the U.S. Peace Corps in West Africa and received her B.A. from the Honors College of the University of Oregon.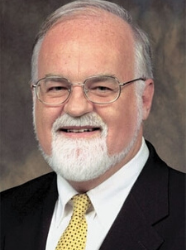 John C. Rother is President and CEO of the National Coalition on Health Care. Rother previously served as Executive Vice President of Policy, Strategy and International Affairs for AARP. Prior to joining AARP in 1984, he served for eight years with the United States Senate as Staff Director and Chief Counsel for the Special Committee on Aging, and Special Counsel to the Committee on Labor and Human Resources. Mr. Rother currently serves on the American Board of Internal Medicine Foundation and the Aging Society Network of the MacArthur Foundation. He is also a Senior Fellow at the Georgetown University Public Policy Institute. He has served on advisory Boards for the Dept of Labor, the FDA, HHS, and the Commonwealth Fund. A founding member of the National Academy of Social Insurance, Mr. Rother received his law degree from the University of Pennsylvania.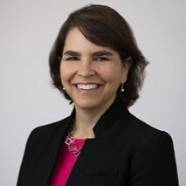 Anne Schwartz serves as executive director of MACPAC, an independent nonpartisan commission charged with advising the U.S. Congress on Medicaid and CHIP. Previously she was deputy editor of the journal Health Affairs where her portfolio includes a variety of features including health policy briefs, Narrative Matters, and Grantwatch. Previously, she served as vice president of Grantmakers In Health and held various positions of increasing responsibility at the Physician Payment Review Commission including, Analyst, Senior Analyst, and Special Assistant to the Executive Director. She also served on the professional staff of the Select Committee on Children, Youth, and Families of the U.S. House of Representatives. A member of the National Academy of Social Insurance since 2002, Ms. Schwartz received her Ph.D. in health policy from Johns Hopkins University School of Hygiene and Public Health.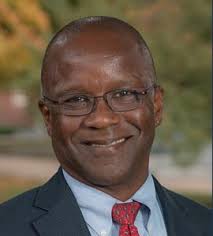 William Rodgers III is Professor of Economics at the Edward J. Bloustein School of Planning and Public Policy, and Chief Economist at John J. Heldrich Center for Workforce Development at Rutgers University. His research examines issues in labor economics and the economics of social problems. Prior to coming to Rutgers, Rodgers served as Chief Economist at the U.S. Department of Labor from 2000 to 2001, and he was the Frances L. and Edwin L. Professor Cummings of Economics at the College of William and Mary. Rodgers also serves on Governor Corzine's New Jersey Commission on Government Efficiency and Reform. He has appointments as a member of the Graduate Faculty at Rutgers School of Management and Labor Relations and senior research affiliate at the Gerald R. Ford School of Public Policy at the University of Michigan. He currently directs the American Economic Association's Pipeline Project and recently served as Chair of the Association's Committee on the Status of Minorities in the Economics Profession. He holds memberships on the Center for American Progress' Academic Advisory Board, the National Urban League Institute for Opportunity and Equality Advisory Board, the Economic Policy Institute's Research Advisory Board, and the board of the University of Kentucky's Center for Poverty Research. A member of the National Academy of Social Insurance since 2006, Rodgers received his Ph.D. from Harvard University.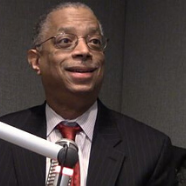 William E. Spriggs is Chief Economist at the AFL-CIO and professor of economics at Howard University. He was Assistant Secretary for Policy at the U.S. Department of Labor. Prior to joining DOL, Mr. Spriggs was Professor and Chair of the Department of Economics at Howard University and a Senior Fellow with the Economic Policy Institute. He was formerly Executive Director of the National Urban League Institute for Opportunity and Equality, where he was responsible for planning and administrative management of the League's research, legislative, public policy and advocacy efforts. Previously, he served as Senior Advisor to the Associate Deputy Administrator for Government Contracting and Business Development, Small Business Administration. Before that, he was an Economist and Special Advisor at the U.S. Department of Commerce and held various other positions as a Congressional staffer, in government service, and in academia. Mr. Spriggs co-chaired NASI's 2003 conference, ''Strengthening Community: Social Insurance in a Diverse America," and co-edited the book of proceedings. A member of the National Academy of Social Insurance since 1999, he is also on NASI's Board of Directors. William Spriggs received his Ph.D. in economics from the University of Wisconsin–Madison.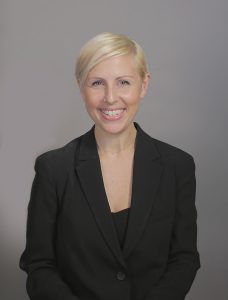 Rebecca Vallas is a senior fellow at the Center for American Progress, where she spent 2014-2018 helping to build and lead CAP's poverty program in a range of roles including as the program's policy director and vice president—and along the way, helping to launch the organization's criminal justice reform and disability justice work. In partnership with legal aid leaders, Vallas co-developed the "clean slate" model of automated criminal record-clearing that became law in Pennsylvania in 2018 and is now spreading to states across the U.S., enabling millions of justice-involved individuals to move on with their lives and have a fair shot at jobs and housing, with the support of the Clean Slate Initiative, which Vallas has spent the past year helping to launch.

Forever a legal aid lawyer at heart, prior to joining CAP, Vallas spent several years representing low-income individuals and families at Community Legal Services in Philadelphia, where she began her work as a Skadden Fellow, and was subsequently named a Borchard Fellow in Law & Aging. She also previously served as the deputy director of government affairs for the National Organization of Social Security Claimants' Representatives (NOSSCR), working to preserve and strengthen Social Security Disability Insurance and Supplemental Security Income for children and adults with disabilities. She is also a past co-chair of the Consortium for Citizens with Disabilities Social Security Task Force.

Vallas has appeared on MSNBC, CNN, CNBC, C-SPAN, Fox News, PBS, Al-Jazeera America, and NPR, as well as a wide range of local television and radio outlets, and is regularly quoted in national and local media. She also hosts "Off-Kilter," a nationally distributed radio show and podcast about poverty and inequality, powered by the Center for American Progress Action Fund. Vallas has authored a wide range of briefs and articles on poverty, income security, disability, and criminal justice/reentry policy, and has testified before Congress on several occasions. She serves on the board of the National Academy of Social Insurance and was the inaugural recipient of the National Legal Aid and Defender Association's New Leaders in Advocacy Award. She was twice named to Forbes Magazine's "30 Under 30" for Law and Policy, and—more recently and age-appropriately—Emory University's "40 Under 40."

Vallas received her law degree from the University of Virginia, where she was elected to the Order of the Coif and named the recipient of the Margaret G. Hyde Award and the Mortimer Caplin Public Service Award. She graduated summa cum laude from Emory University, where she received a bachelor's degree in psychology and was elected to the Phi Beta Kappa Society. In 2012, Vallas was elected to membership in the National Academy of Social Insurance.
Theda Skocpol - 2011
Kenneth Feinberg -  2011
Marilyn Moon -  2014
Robert Solow -  2012
Susan Daniels -  2009
Kilolo Kijakazi -  2010
Bill Bishop & Others -  2012
Virginia Reno & Others -  2010
Angela Blackwell Glover -  2011
Drew Westen -  2012
Alice Rivlin & Suzanne Mettler -  2013
Keith Wailoo & Others -  2015
Mark Levinson & Others -  2015
Sarah Donovan & Others -  2015
Ai-jen Poo -  2018
When
June 23rd, 2020 from 8:30 AM to 6:00 PM
Contact
| | |
| --- | --- |
| Contact Name | Kristine Quinio |
| Contact Email | kquinio@nasi.org |