For Immediate Release | January 26, 2022
Contact:
Meghan Griffin at mgriffin@nasi.org or (202) 243-7286
The National Academy of Social Insurance is pleased to announce the establishment of the Leeba Lessin Internship on Health and Medicare Policy. The first Lessin Intern will be welcomed as part of the Academy's 2022 summer internship programs – designed to nurture talented and passionate young professionals from across the country who are pursuing careers in social insurance and related areas.
The new Lessin Internship program is made possible thanks to the leadership and generosity of Sachin Jain, CEO of SCAN Health Plan, and a leadership gift from Richard Merkin, founder of Heritage Provider Network. They are joined by a community of colleagues and friends who are honoring Leeba Lessin's legacy and impact on healthcare at the one-year anniversary of her passing.
We are grateful to all Leeba Lessin Internship launch fund donors (as of January 25, 2022, in alpha order starting with organizations): Doug and Angela Braly Family Foundation, Giatros Health (Ken Kim, Anil Hanuman), National Committee on Quality Assurance; Deborah Bell, Jay Bhatt, Thomas Carella, Wayne Deveydt and Michele Jackson, Isabelle Diaz, George Fields, Balu Gadhe, Ken Goulet, Piyush Gupta, Peter Haytaian, Alan and Terri Hoops, Pam Kehaly, Stephen Lineberry, Robert Lonardo, Richard Lungen, Mike Maley, Cristine Oropez, Dan Peterson, Michael Plumb, Mireille Sire, Erika Tigno, and Eric Van Horn.
If you would like to contribute to the launch fund, please visit the Donate page. Questions? Please the National Academy of Social Insurance at nasi@nasi.org, or call (202) 452-8097.
Why this new program matters: The Leeba Lessin Internship will serve first-generation college students who have a passion for improving healthcare. Lessin Interns will be afforded the opportunity to work with leading experts and officials working on Medicare and related public and private health programs; gain valuable work experience at a Washington, DC-based organization; and make professional contacts in their area(s) of interest.
"Leeba was an inspirational person unlike any that I have met in my life. All of us who were lucky enough to know her were constantly inspired by the breadth and depth of her enormous intellect and her even bigger heart, said Sachin Jain. "This internship creates a lasting legacy in her honor."
Jain is an alum of the Academy's leadership development program, having completed a Somers Internship on Aging and Long-Term Care Research in 1999. He was elected to the Academy in 2010.
"I'm very pleased to help establish this internship in honor of my dear friend, Leeba," said Richard Merkin. "Many of us remember her accomplishments and impact, and we want to help identify and nurture future Leeba Lessins and provide them with unique opportunities early their career."
Learn more about the program and application process. The 2022 application deadline is Friday, February 18.
About Leeba Lessin
Leeba Lessin (1958-2021) was a visionary leader who inspired new ways of thinking about care for the elderly and successfully executed those ideas. A founder of CareMore who served as CEO and President of the company from 2012 to 2015, Leeba reimagined eldercare and created a care model that has since been adopted and adapted by Medicare Advantage plans across the United States. Leeba was a beloved mentor for those who had the privilege to work with her and an exemplary servant leader who cared deeply for the members who entrusted CareMore with their care. The first in her family to attend college, Leeba received a BA degree from Westmont College in Santa Barbara and an MBA from the University of Washington.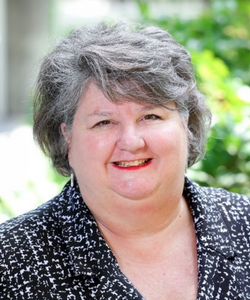 To learn more, please visit the Academy's website: https://www.nasi.org/remembering-leeba-lessin/
Since the National Academy of Social Insurance was founded in 1986, it has provided rigorous inquiry and insights into the functioning of our nation's social insurance programs – Social Security, Medicare, Unemployment Insurance, and Workers' Compensation. Now comprised of over 1,200 of the nation's top experts in social insurance and related policies and programs, the Academy studies how social insurance will meet the changing needs of American families, employees, and employers. The Academy also looks at new frontiers for social insurance, including areas of uninsured or underinsured economic risks. To learn more about the Academy's work, please visit www.nasi.org, or follow @socialinsurance on Twitter.