Academy Members in the DC metro area have the exclusive opportunity to request a summer intern.
Each year, the Academy recruits highly motivated graduate and undergraduate students nationwide. Selection Committees identify top applicants who are matched with an organization, where the student will work full-time for 12 weeks.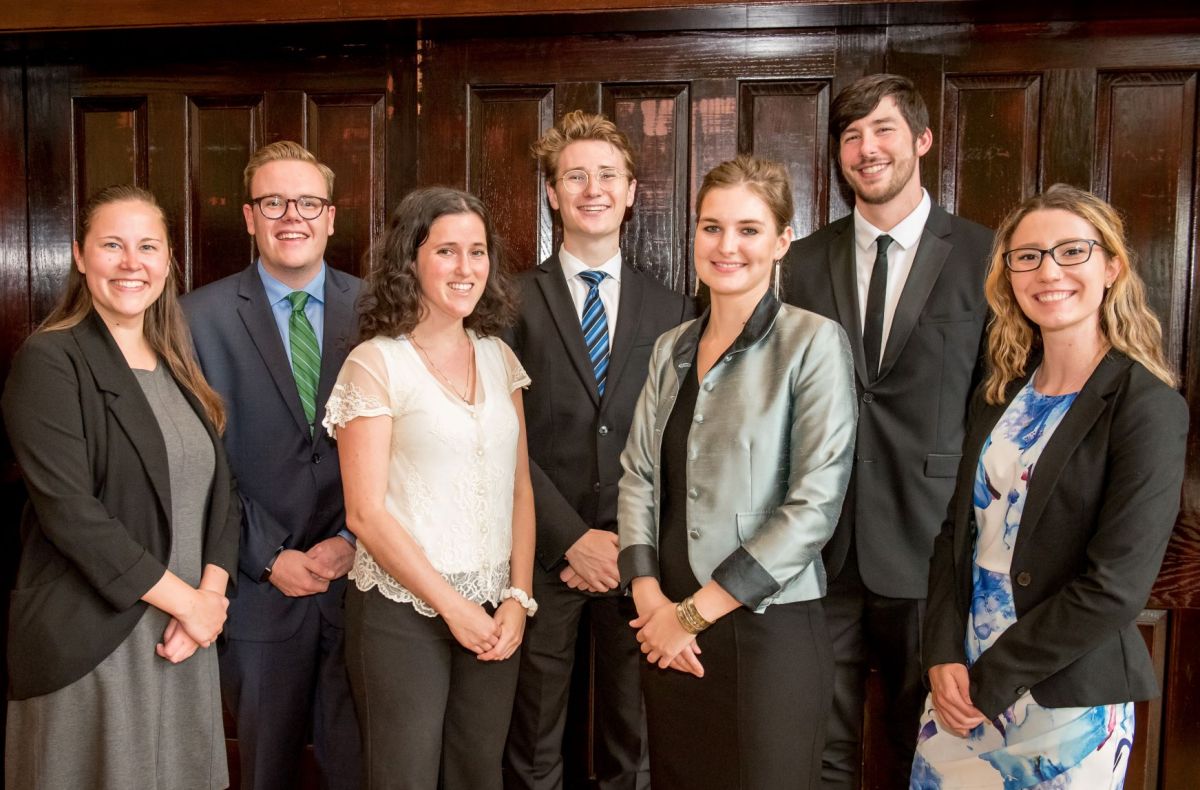 Why host an Academy Intern?
For nearly 30 years, the Academy has successfully matched talented students with our partner organizations – providing a rewarding and enriching opportunity for both Academy Members and their interns. Training future leaders in social insurance is an important part of the Academy's mission.
Intern supervisors play a key role in deepening the understanding of our nation's social insurance programs and in providing talented students with a substantive learning experience.
Placement/Supervisor role(s) and responsibilities:
Provide a substantive level of work assignments (such as research, policy analysis, or program evaluation projects) that the student can complete, in part or in full, within the 12-week duration of the internship program.
Provide adequate supervision, such as meeting with the intern on a regular basis, so that s/he can perform assigned tasks at an acceptable level.
Provide schedule flexibility to allow the student to participate in the Academy's weekly seminar series (specifically designed for interns, students, and other young professionals).
Complete a 3-week and a final evaluation form for the student and the Academy.
Contribute to the cost of the program (The Academy provides a $4,500 stipend to each student; see Placement Application).
Testimonials from previous intern supervisors: 
"[Our intern] was wonderfully inquisitive and did a wonderful job tying pieces of complex issues together. She is a remarkable team player and willingly takes on additional tasks to support the work at hand." 
– Diane Brandt, Social Security Advisory Board
"[Our intern] was a wonderful addition to our intern cohort this summer. Her writing and interpersonal skills are fantastic. If she was located in the DC area, she would have a job with us." 
– Pearl Barnett, ADvancing States
How to request an Academy intern
Complete the Placement Application Form and return it to the Academy. The selected students will be matched with 'best fit' placement organizations. 'Best fit' is based both on your needs as indicated in the Placement Application Form, and on the students' experience, background, and interests.
The preferential deadline to request an intern is Friday, February 14, 2020. Applications received after this date will be considered on a rolling basis, as determined by need and "best fit" factors.
If you have questions, please contact Devin Cowens at dcowens@nasi.org or 202-243-7283.
Thank you for helping the Academy train the next generation of leaders in social insurance!