James Bauer
B.A. student, University of Massachusetts
Lowell Andover, MA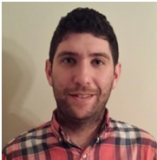 James Bauer is a senior at the University of Massachusetts Lowell pursuing a Bachelor of Arts, with a major in Economics and a minor in Mathematics. Currently, he is a research assistant and teaching assistant in the Department of Economics at the University of Massachusetts Lowell, where he prepares data and contributes to research on the effect of international trade on non-monetary compensation in the United States manufacturing labor market. James' primary interests are in the fields of labor and health economics and public policy; his pursuits are driven by a desire to achieve greater socioeconomic equality in society. He is a member of the university's selective "Emerging Scholars Program" and plans to attain a Ph.D. in Economics.
Jessica Drennan
Oak Ridge Institute of Science and Education Evaluation Fellow,
Centers for Disease Control and Prevention Atlanta, GA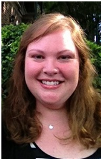 Jessica Drennan is an Oak Ridge Institute of Science and Education Evaluation Fellow on the "Learn the Signs. Act Early." campaign at the Centers for Disease Control and Prevention. Jessica worked on numerous evaluation projects in public health, child welfare, and higher education funded through the Substance Abuse and Mental Health Services Administration, the Missouri Foundation for Health, and the National Science Foundation. She received her Master's of Social Work degree from the George Warren Brown School of Social Work at Washington University. Her degree focused on children and families, mental health, and nonprofit management, which led her to focus her career on nonprofit and government program evaluation. Jessica is also a 2013-2014 Georgia Leadership Education in Neurodevelopmental Disabilities (LEND) Fellow.
James Westly McGaughey
Joint MPP and MBA candidate, Mills College
San Francisco, CA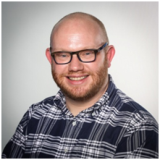 James Westly McGaughey is in a joint Master of Public Policy and Master of Business Administration program at Mills College. His primary interests are in retirement security, specifically of low income earners, in light of the economic downturn. James' professional experience with Sutter West Bay Hospitals as a research analyst and California Pacific Medical Center as a research associate has propelled him into the fields of healthcare policy, research, and bioethics. In his current work in a bioethics unit at California Pacific Medical Center, he directs research, writes grants, guides ethics quality improvement projects, and administers the hospital's ethics committee. He lives in San Francisco with his partner and their dog.
Conor McGovern
Senior Research Associate, National Council on Aging
Washington, DC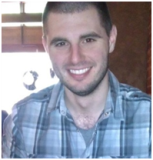 Conor McGovern is a Senior Research Associate at the National Council on Aging, where his work bridges social science with programs and policy in order to improve the economic security and well-being of low-income older Americans. His previous work as a Policy Fellow on a national grassroots retirement security campaign at the Center for Community Change allowed him to write and co-write policy briefs on Social Security. A champion for social justice and human rights in Europe as well as the United States, Conor has been a State Department Title VIII Fellow to Ukraine and a Fulbright Fellow to Bulgaria. Conor received his Masters from Georgetown School of Foreign Service with a concentration in demography. In addition, he is an avid sabermetrician and his research credits include the identification of the 'ten yard ditch' phenomenon in football.
Elizabeth Pandya
MPP candidate, University of Maryland
Hanover, MD
Elizabeth Pandya is senior Government and Politics major and concurrent first year student working toward attaining her Master's in Public Policy at the University of Maryland. She gained interest in researching the solvency of public programs, like Social Security, after interning with the Institute for Women's Policy Research. During her summer with the Institute, she contributed content to the recently published Women and Men in the Recovery: Where the Jobs Are; an annual report analyzing current employment trends with consideration to gender. She currently serves as a campus campaign coordinator for Teach for America, promoting awareness of the issues of education inequity on UMD's campus. After graduation, Elizabeth will be joining the 2014 Teach for America Corps to teach elementary school in Baltimore City, MD.
Kirstin Woody Scott
Ph.D. Candidate in Health Policy, Harvard University
Boston, MA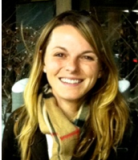 Kirstin Woody Scott is a Ph.D. candidate in Health Policy at Harvard University in the political analysis track and a National Science Foundation Graduate Research Fellow. She received her Master of Philosophy in Public Health from Cambridge University and formerly served as the Public Health Advisor to a County Supervisor in her home state of California. Her research in healthcare politics and quality focuses on physician-hospital integration, the role of health policy in elections as well as the prioritization of quality on the global health agenda. She is also an avid endurance runner and volunteers for an organization in Nicaragua, where she formerly served as a Rotary Ambassadorial Scholar.
---
Join the 2014 conference conversation on Twitter by using the hashtag #nasi2014. Follow NASI on Twitter @socialinsurance.
---