A Policy Forum Convened by the National Academy of Social Insurance and AARP
June 22, 2017, 8:00am–12:00pm
Speakers (in alphabetical order)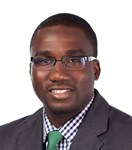 Jean Accius is a nationally-recognized expert on aging policy, livable communities, and long-term services and supports (LTSS). He currently serves as the Vice President of the Long-Term Services & Supports and Livable Communities Group within the AARP Public Policy Institute. In this role, he provides strategic direction, thought leadership and technical expertise in leading a team at the forefront of developing innovative policy solutions for livable communities as well as the effective delivery and financing of LTSS. Accius brings a wealth of experience to his current work, having served in positions across the private, public and nonprofit sectors to advance the issues and interests of older adults. At the state level, Accius served as a Senior Program lead within the Florida Department of Elder Affairs for the Ambassadors for Aging program. Under his leadership, he developed innovative tools that raised awareness and sparked discussions regarding the social, economic and political contributions of older Floridians to address the state's fiscal and social challenges. At the federal level, he worked as a Senior Policy Advisor within the Disabled and Elderly Health Programs Group at the Centers for Medicare & Medicaid Services. In that role, he implemented, directed and monitored multimillion-dollar grant programs and projects designed to support and improve the delivery of LTSS at the state level. Accius sits on the Editorial Advisory Committee for Generations, the journal for the American Society on Aging, and the Mission and Population Board Committee of the Holy Cross Health hospital system. He serves on the boards of Justice in Aging, the American Society on Aging, Leadership Maryland and the Florida State University Alumni Association. Accius holds a master's degree in aging studies from the Claude Pepper Institute at Florida State University, and a Ph.D. in Public Administration from American University. Accius has been a member of the National Academy of Social Insurance since 2013.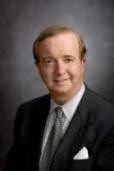 William J. Arnone is Chief Executive Officer at the Academy. As a Partner with Ernst & Young LLP for 15 years up to 2009, he was responsible for the strategic positioning, design, management, marketing, and thought leadership of retirement and financial education and counseling in employer-sponsored programs. Prior to joining Ernst & Young, he was Principal, Benefit Consultant, and National Director of Financial & Retirement Planning Services for Buck Consultants, Inc. (now part of Xerox). He joined Buck in 1981 after serving as Director, Senior Security Services, for the New York City Department for the Aging. He also served as a Consultant on Employment of Older Workers for the Florence V. Burden Foundation in New York. He previously was Executive Director of Helping Aged Needing Direction in the Bronx. He also served as a staff associate with the New York City Board of Correction. He is co-author of Ernst & Young's Retirement Planning Guide (John Wiley & Sons, Inc., 2001). He is an Associate Editor of The Columbia Retirement Handbook (Columbia University Press, 1994). He is a Founding Board Member of the Academy and served on the Academy's Board of Directors from 1986 to 1994. He co-chaired the Academy's 2010 conference, "Beyond the Bad Economy." Arnone has served on the Academy's Strategic Planning Committee and chaired its advisory committee for the Ford Foundation organizational awards to enable the voices of vulnerable segments of the U.S. population to participate effectively in the debate on the future of Social Security. He received a J.D. from New York University Law School in 1973. He was selected as one of the first Charles H. Revson Fellows on the Future of New York City by the Columbia University School of Business for 1979-1980. Arnone is a founding board member of the National Academy of Social Insurance.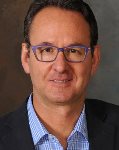 Henry Claypool is Policy Director of the Community Living Policy Center at the University of California, San Francisco. He is the former Director of the Health and Human Services Office on Disability and a founding Principal Deputy Administrator of the Administration for Community Living. He also served as a presidentially-appointed member of the Federal Commission on Long-Term Care, advising Congress on how long-term care can be better provided and financed for the nation's older adults and people with disabilities, now and in the future, and was Executive Vice President of the American Association of People with Disabilities, which promotes equal opportunity, economic power, independent living and political participation for people with disabilities. He is Affiliated Faculty at the Institute for Health & Aging at UCSF and principal of Claypool Consulting. He has been a member of the National Academy of Social Insurance since 2006.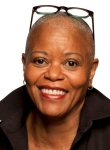 Lynda Flowers is a senior policy advisor at the AARP Public Policy Institute (PPI). Her work at PPI focuses on Medicaid, dual eligibility, dual-eligible demonstration projects, public health, prevention, health disparities, and health care quality. Before joining AARP, Flowers held senior policy positions with the National Academy for State Health Policy and the Medical Assistance Administration of the Government of the District of Columbia (DC Medicaid). While at DC Medicaid, she developed the city's first home- and community-based waiver for older adults and was the lead policy person on the Children's Health Insurance Program. Previously, Flowers advised state legislators and state legislative staff members on Medicaid and immigration issues at the National Conference of State Legislatures. She has also worked for the League of Women Voters, where she was responsible for implementing a 50-state program—funded by the Kaiser Family Foundation—designed to engage consumers in the health reform debate. She represents AARP on the US Preventive Services Task Force, the Medicaid Waiver Task Force, the Medicaid Task Force, the National Committee on Quality Assurance's Overuse Measurement Advisory Panel, the Measure Application Coordinating Committee of the National Quality Forum, and the Consumer Advisory Council of the National Committee for Quality Assurance. She is also co-chair of the Policy Committee of the National Colorectal Cancer Roundtable. Flowers holds a Master's Degree in Nursing Administration from Georgetown University and a Juris Doctor degree from Golden Gate University. She has been a member of the National Academy of Social Insurance since 2008.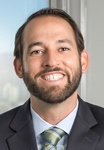 Kevin Prindiville is Justice in Aging's Executive Director. He is a nationally recognized expert on Medicare and Medicaid policy and has served as counsel in several class action lawsuits protecting low-income senior's access to public benefits. Prindiville has a long history of developing partnerships and directing strategic advocacy efforts. The author of numerous articles, reports and briefs, he frequently testifies before legislators, presents at national conferences and works closely with both federal and state regulatory agencies. He also is quoted often in national and California media. Prindiville is on the Board of Directors of the American Society on Aging. Prior to joining Justice in Aging, Prindiville worked as a staff attorney at the Pennsylvania Health Law Project in Philadelphia where he represented low-income individuals having trouble obtaining health care. He is a graduate of the University of Pennsylvania Law School and the University of California, San Diego, and is admitted to the California Bar. Prindiville has been a member of the National Academy of Social Insurance since 2012.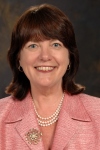 Susan C. Reinhard is a senior vice president at AARP, directing its Public Policy Institute, the focal point for public policy research and analysis at the state, federal, and international levels. She also serves as the chief strategist for the Center to Champion Nursing in America, a national resource center created to ensure that America has the highly skilled nurses it needs to provide care in the future. Reinhard is a nationally recognized expert in health and long-term care policy, with extensive experience in conducting, directing, and translating research into action to promote policy change. Previously, she served as professor and codirector of Rutgers Center for State Health Policy, where she directed several national initiatives with states to help people of all ages with disabilities live in their communities. As deputy commissioner of the New Jersey Department of Health and Senior Services, Reinhard led the development of policies and nationally recognized programs for family caregiving, consumer choice, and community-based care options. She is a former faculty member at the Rutgers College of Nursing and an American Academy of Nursing fellow. She holds many governance positions, including on the boards of the Leapfrog Group, the National Alliance for Caregiving, the National Academy for State Health Policy, and the Robert Wood Johnson University Hospital. Reinhard has received many honors, including the Family Caregiver Alliance 2013 Leadership Award, the Dick Ladd Award for Improving Long-Term and Community Research Care from the Jessie F. Richardson Foundation, the Health Policy and Legislation Award from New York University, and the Public Policy Pioneer Award from the Assisted Living Federation of America. She holds a master's degree in nursing from the University of Cincinnati and a PhD in sociology from Rutgers University. Reinhard has been a member of the National Academy of Social Insurance since 2010.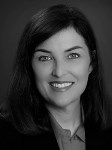 Martha Roherty is the Executive Director of the National Association of States United for Aging and Disabilities (NASUAD). She and her staff are responsible for educating Congress, the Administration, other state executive branch organizations, advocacy groups, and the general public on administrative, health, and social policy issues of special concern to the state officials administering the programs for long-term care services. Roherty also furnishes technical assistance to state aging, Medicaid, and disability program staff. Prior to joining NASUAD, she served as the director of the National Association of State Medicaid Directors. In that capacity, Roherty helped states as they navigated through many changes in the Medicaid program including transitioning the dually eligible population to Medicare Part D; the development of Medicaid waivers in the aftermath of Hurricane Katrina; and the conception of and implementation of the Deficit Reduction Act. Roherty has also held various positions at The Finance Project, the National Association of State Budget Officers, the National Governors Association, and the National Conference of State Legislatures. She holds a Master of Public Policy with a concentration in finance from the University of Maryland.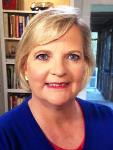 Elaine M. Ryan is the Vice President of State Advocacy and Strategy Integration (SASI) at AARP. Ryan leads a team of legislative staff who work with 53 AARP state offices to advance AARP's state advocacy agenda with Governors and state legislators throughout the nation to enable individuals age 50+ and their families attain and maintain their long-term financial security and health. Ryan has been involved in the enactment and implementation of a number of landmark laws, such as the Affordable Care Act, the creation of the Children's Health Insurance Program, Welfare Reform, the Medicare Modernization Act, the Ticket to Work Act for persons with disabilities, the McKinney-Vento Education of Homeless Children and Youth and the creation of the first federal office of Women's Health Research. Prior to joining AARP in 2007, Ryan served as Deputy Executive Director of the American Public Human Services Association—a bi-partisan membership organization representing the 50 state Governor's cabinet officers of health and human services agencies and the National Association of State Medicaid Directors. Ryan also served as Chief of Staff and House Budget Staff Associate for U.S. Rep. Louise Slaughter and she served on the senior staff of New York State Gov. Mario Cuomo for nine years. Ryan earned her Master of Public Administration from the John F. Kennedy School of Government at Harvard University and her undergraduate degree in Economics from Fordham University.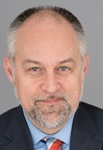 Matt Salo was named Executive Director of the National Association of Medicaid Directors (NAMD) in February 2011. The newly formed association represents all 56 of the nation's state and territorial Medicaid Directors, and provides them with a strong unified voice in national discussions as well as a locus for technical assistance and best practices. Salo formerly spent 12 years at the National Governors Association, where he worked on the Governors' health care and human services reform agendas, and spent the 5 years prior to that as a health policy analyst working for the state Medicaid Directors as part of the American Public Human Services Association. Salo also spent two years as a substitute teacher in the public school system in Alexandria, VA, and holds a B.A. in Eastern Religious Studies from the University of Virginia.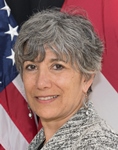 Claudia Schlosberg is the Senior Deputy and State Medicaid Director for the Department of Health Care Finance (DHCF) for Washington, DC. Schlosberg is responsible for the effective management of the Medicaid, CHIP and Alliance Health Insurance Programs, which provide health insurance coverage to over 270,000 low-income DC-residents. She oversees policy development, fee-for-service and managed care service delivery, program operations, program integrity, long-term care and implementation of health care reform and innovation. Previously, Schlosberg served as DHCF's Director of the Health Care Policy and Research Administration. Her prior public sector experience includes: Director of the Office of Regulatory Affairs for the CLASS Program, Administration on Aging; and Senior Policy Advisor and Acting Director of Programs, Policy, and Training for the HHS Office for Civil Rights. In the 80's and early 90's, she served as Counsel to the D.C. Long Term Care Ombudsman Program, and served as a consultant to AARP's National Training Program. She subsequently served as a senior attorney at the Bazelon Center for Mental Health Law, focusing on the rights of older adults. Schlosberg has worked for health care providers as a consultant and as a partner and government affairs specialist at the law firm of Blank Rome. She also has served as Director of Policy and Advocacy for the American Society of Consultant Pharmacists, Founding Director of Advocacy for the Elderly at the Columbus School of Law at Catholic University and has twice been appointed to monitor federal consent decrees involving the provision of health care services to older adults and people with serious disabilities. She is a 1981 graduate of Antioch School of Law and a member of the DC Bar. She was recently appointed to serve on the Board of Directors for the National Association of State Units on Aging and Disability.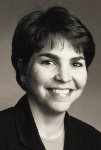 Anne Schwartz is Executive Director of the Medicaid and CHIP Payment and Access Commission (MACPAC), a non-partisan legislative branch agency that provides policy and data analysis and makes recommendations to Congress, the Secretary of the U.S. Department of Health and Human Services, and the states on a wide array of issues affecting Medicaid and the State Children's Health Insurance Program (CHIP). Schwartz previously served as deputy editor of the journal Health Affairs; vice president at Grantmakers in Health, a national organization providing strategic advice and educational programs for foundations and corporate giving programs working on health issues; and special assistant to the executive director and senior analyst at the Physician Payment Review Commission, a precursor to the Medicare Payment Advisory Commission. Earlier, she held positions on committee and personal staff for the U.S. House of Representatives. Schwartz holds a doctorate in health policy from the School of Hygiene and Public Health at The Johns Hopkins University. Schwartz has been a member of the National Academy of Social Insurance since 2002.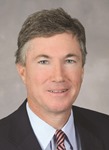 Thomas A. Scully is a General Partner with Welsh, Carson, Anderson & Stowe, a private equity firm in New York, which is the most active US PE investor in healthcare. Scully was the administrator of the Centers for Medicare & Medicaid Services (CMS) from 2001 to 2004. At CMS, Scully had an instrumental role in designing and passing Medicare reform and Medicare Part D legislation and in making the vast agency more open and accountable to the public. He initiated the first public reporting and disclosure for comparative quality among hospitals, nursing homes, home health agencies and dialysis centers. Before joining CMS, Scully served as president and CEO of the Federation of American Hospitals. Scully was a partner with Patton Boggs, LLP (1993-95); deputy assistant to the President (1992-93); and Counselor to the Director and Associate Director of OMB (1989-92). Scully worked on the Bush for President campaign in 1988; practiced law with Akin Gump from 1985-1988; and served with U.S. Senator Slade Gorton (WA), 1980-1985. He is on the Board of Directors of Select Medical Corp, EMERUS, and naviHealth, and is Chairman of the Boards of InnovAge and Trusted Health. Scully is on the Board of Overseers of the Geisel School of Medicine at Dartmouth College, the Advisory Board of the George H.W. Bush Presidential Library at Texas A&M University, and the Advisory Board of the Batten School of Public Policy at the University of Virginia. He received his J.D. from Catholic University and his B.A. from the University of Virginia. He has been a member of the National Academy of Social Insurance since 2001.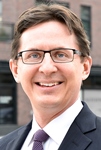 Benjamin W. Veghte is Vice President for Policy at the National Academy of Social Insurance. In this role, Veghte leads the Academy's research and policy initiatives. He brings more than two decades of social insurance experience in diverse institutional environments in the United States and Germany. His research, teaching, and policy work have been devoted to advancing our understanding of the role of social insurance in thriving economies and democratic societies. Before leading the Academy's policy work, Veghte was Research Director at Social Security Works. Prior to that, he was the Founding Executive Director of the Scholars Strategy Network at Harvard University, which seeks to improve public policy and strengthen democracy by connecting university scholars and their research to policymakers, associations, citizens, and the media. Previously, he was an Assistant Professor of Political Science at the University of Bremen and co-founder of the Bremen Graduate School of Social Sciences, an innovative interdisciplinary Ph.D. program in Germany. He also served as a Social Protection Consultant to the European Commission on a project advising Eastern European succession states on social insurance policy. Veghte earned his Master of Public Administration degree from the Harvard Kennedy School and his Ph.D. in modern European history from the University of Chicago. He is a Truman Scholar, a Truman Governance Fellow, and has been a member of the National Academy of Social Insurance since 2013.