Speakers (in alphabetical order)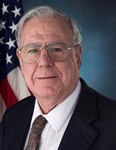 Henry Aaron is the Bruce and Virginia MacLaury Senior Fellow at the Brookings Institution, where he directed the Economic Studies from 1990 through 1996. He is a member and former chair of the Social Security Advisory Board and Vice Chair of the District of Columbia Health Benefit Exchange Authority. He is a member of the board of directors of the Center for Budget and Policy Priorities and the advisory board of the Stanford Institute for Economic Policy Research and a former member of the boards of directors the College Retirement Equities Fund, Abt Associates, and Georgetown University. He is a former Guggenheim Fellow and member of the National Academy of Medicine and the American Academy of Arts and Sciences. In 2007 he received the Robert M. Ball Award for Outstanding Achievements in Social Insurance from the National Academy of Social Insurance. He is the author, co-author, or editor of numerous publications on a variety of subjects including: Social Security, health policy, tax policy, housing policy, social welfare, and welfare reform. Henry Aaron is a Founding Board Member of the Academy.
♦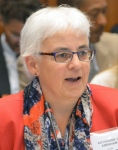 Katharine Abraham is Director of the Maryland Center for Economics and Policy and a Professor of Economics and Survey Methodology at the University of Maryland. She served as Commissioner of the Bureau of Labor Statistics from 1993–2001 and a member of the President's Council of Economic Advisers from 2011–2013. Her published research includes papers on the work and retirement decisions of older Americans; how government policies affect employers' choices concerning employment and hours over the business cycle; the effects of financial aid on the decision to attend college; discrepancies in alternative measures of employment, wages and hours; and the measurement of economic activity. She is a Research Associate of the National Bureau of Economic Research and an elected Fellow of the American Statistical Association and of the Society of Labor Economists.
♦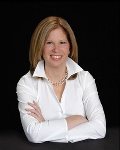 Nancy Altman has a forty-year background in the areas of Social Security and private pensions. She is president of Social Security Works and chair of the Strengthen Social Security coalition. Democratic House Leader Nancy Pelosi appointed Ms. Altman to a six-year term, starting October 1, 2017, on the Social Security Advisory Board. The seven-person Board is a bipartisan, independent federal government agency established in 1994 to advise the President, Congress, and the Commissioner of Social Security. Ms. Altman is the author of ​The Truth About Social Security: The Founders' Words Refute Revisionist History, Zombie Lies, and Common Misunderstandings (forthcoming, Strong Arm Press, 2018) and The Battle for Social Security: From FDR's Vision to Bush's Gamble (John Wiley & Sons, 2005)​. She is the co-author, with Eric R. Kingson,​ of Social Security Works! Why Social Security Isn't Going Broke and How Expanding It Will Help Us All (The New Press, 2015). From 1983 to 1989, Ms. Altman was on the faculty of Harvard University's Kennedy School of Government and taught courses on private pensions and Social Security at the Harvard Law School. In 1982, she was Alan Greenspan's assistant in his position as chairman of the bipartisan commission that developed the 1983 Social Security amendments. From 1977 to 1981, she was a legislative assistant to Senator John C. Danforth (R-Mo,) and advised the Senator with respect to Social Security issues. From 1974 to 1977, she was a tax lawyer with Covington & Burling, where she handled a variety of private pension matters. Ms. Altman chairs the Board of Directors of the Pension Rights Center, a nonprofit organization dedicated to the protection of beneficiary rights. She is a member of the Board of Directors of the Alliance for Retired Americans Educational Fund and the Economic Opportunity Institute. In the mid-1980's, she was on the organizing committee and the first board of directors of the National Academy of Social Insurance. Ms. Altman has an A.B. from Harvard University and a J.D. from the University of Pennsylvania Law School.​ Nancy Altman is a Founding Board Member of the Academy.
♦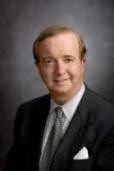 William Arnone is the Chief Executive Officer at the Academy. As a Partner with Ernst & Young LLP for 15 years up to 2009, he was responsible for the strategic positioning, design, management, marketing, and thought leadership of retirement and financial education and counseling in employer-sponsored programs. Prior to joining Ernst & Young, he was Principal, Benefit Consultant, and National Director of Financial & Retirement Planning Services for Buck Consultants, Inc. (now part of Xerox). He joined Buck in 1981 after serving as Director, Senior Security Services, for the New York City Department for the Aging. He also served as Consultant on Employment of Older Workers for the Florence V. Burden Foundation in New York. He previously was Executive Director of Helping Aged Needing Direction in the Bronx. He also served as a staff associate with the New York City Board of Correction. He is co-author of Ernst & Young's Retirement Planning Guide (John Wiley & Sons, Inc., 2001He co-chaired the Academy's 2010 conference, "Beyond the Bad Economy." and has served on the Academy's Strategic Planning Committee and chaired its advisory committee for Ford Foundation organizational awards to enable the voices of vulnerable segments of the U.S. population to participate effectively in the debate on the future of Social Security. He received a J.D. from New York University Law School in 1973. He was selected as one of the first Charles H. Revson Fellows on the Future of New York City by the Columbia University School of Business for 1979-1980. ). He is a Founding Board Member of the Academy and served on the Academy's Board of Directors from 1986 to 1994.
♦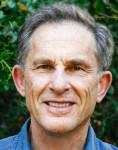 Peter Barnes is an entrepreneur, environmentalist, and journalist who has focused on how individuals are affected by the economic system. He is also an advisor to the Economic Security Project. His book With Liberty and Dividends for All, published in 2014, contends that because of globalization, automation, and winner-take-all capitalism, there won't be enough high-paying jobs to sustain America's middle class in the future. He proposes that we meet this problem by giving every American non-labor income, a share of the wealth we own together. Barnes has written numerous books and articles, co-founded several socially responsible businesses (including Working Assets, now Credo), and started a retreat for progressive thinkers and writers. He has served on numerous boards, including those of the National Cooperative Bank, the California Solar Industry Association, Businesses for Social Responsibility, Greenpeace International, and the Center for Economic and Policy Research. He holds an MA in government from Georgetown University.
♦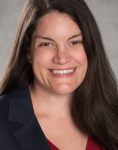 Caitlin Connolly is the Director of Social Insurance at the National Employment Law Project. She is dedicated to ensuring that home care workers are afforded the protections established by the Fair Labor Standards Act (FSLA). With the help of Caitlin's passion and expertise, NELP and its allies are supporting implementation of wage-and-hour protections granted in 2015 to nearly two million home care workers, who were long excluded from the protections of the FLSA. Moving forward, Caitlin is focused on pushing states and employers to take the necessary steps to implement the rules, while working with NELP's partners to make sure that home care workers know their rights and see improved wages and conditions that reflect the value of their work. Caitlin came to NELP with a depth of public policy experience and knowledge surrounding issues related to elder care, having served as the project director of the Eldercare Workforce Alliance, a coalition of national organizations committed to providing older adults with quality care by strengthening the workforce trained to care for them. Previously, she worked on quality, research, development, and policy issues as a senior project manager at the American Geriatrics Society. She also has eight years of direct experience working with older adults, people with disabilities, children, youth, and families in low-income, supportive, and public housing. Caitlin has been quoted for her expertise on issues affecting home care workers in the New York Times, USA Today, Forbes, and Bloomberg, among others.
♦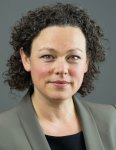 Sarah Donovan is a Labor Policy Analyst at the non-partisan Congressional Research Service. Her work focuses on labor market and earnings trends, with an emphasis on distributional issues, workplace leave policy including the Family and Medical Leave Act (FMLA), labor standards, and other labor policy areas. Previously, Ms. Donovan was a research economist for 14 years at the U.S. Department of Labor, Bureau of International Labor Affairs, and has served as a Master's thesis adviser for McCourt School of Public Policy at Georgetown University. She received her Ph.D. in economics from Georgetown University in 2002.
♦
Indivar Dutta-Gupta is Co-Executive Director at the Georgetown Center on Poverty and Inequality, where he works to develop and advance ideas that promote economic security and opportunity in the United States. Previously, Dutta-Gupta was Project Director at Freedman Consulting, LLC, leading strategic initiatives for major philanthropies, children's groups, and workers' organizations. He served as Senior Policy Advisor at the Center on Budget and Policy Priorities and as U.S. House of Representatives Ways and Means Committee Professional Staff. As an Emerson National Hunger Fellow, Dutta-Gupta worked for DC Hunger Solutions and the Center for American Progress. He has been named a First Focus Campaign for Children "Champion for Children," a Washington Life magazine Influential 40-And-Under Leader (2013) and Rising Star 40 And Under (2016, 2017). He received the Congressional Hunger Center's 2016 Alumni Leadership Award. Indivar Dutta-Gupta has been a Member of the Academy since 2012.
♦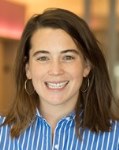 Kathryn Edwards is an Associate Economist at the RAND Corporation and a professor at the Pardee RAND Graduate School. Her research spans diverse areas of public policy, including the financial resources available to unemployed households, the role of Social Security in wealth inequality, and the sources of health insurance for disabled workers. For her Ph.D. dissertation at the University of Wisconsin she examined the prevalence of informal cash transfers from family to young unemployed workers in states with varying access to Unemployment Insurance. She previously worked at the Economic Policy Institute and, while there, authored a short textbook, The Young Person's Guide to Social Security, for the National Academy of Social Insurance. Kathryn Edwards has been an Academy Member since 2012.
♦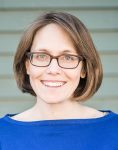 Althea Erickson is the Senior Director of Global Advocacy and Policy at Etsy. She leads Etsy's efforts to advance public policies that make it easier for Etsy sellers to start and grow their creative businesses. She developed and advanced Etsy's position on portable benefits and economic security for the self-employed, tax and regulatory simplification, net neutrality, and global trade, among others. Erickson leads Etsy's unique strategy of empowering Etsy sellers as advocates for themselves, modeling a mission-driven approach to government relations that uses the power of business as a force for social good. Prior to joining Etsy, she was the advocacy and policy director at Freelancers Union. Previously, Erickson worked at The Rockefeller Foundation, where she focused on strategies to build economic security within the U.S. workforce.
♦
Jason Fichtner is a Senior Research Fellow at the Mercatus Center at George Mason University. His research focuses on Social Security, federal tax policy, federal budget policy, retirement security, and policy proposals to increase saving and investment. Previously, he served in several positions at the Social Security Administration, including as deputy commissioner of Social Security (acting), chief economist, and associate commissioner for retirement policy. He also served as senior economist with the Joint Economic Committee of the US Congress. He also serves as an adjunct professor at the Georgetown McCourt School of Public Policy, the Johns Hopkins School of Advanced International Studies, and the Virginia Tech Center for Public Administration and Policy, where he teaches courses in economics, public finance, public policy process, public management, and public budgeting processes. Fichtner earned his B.A. from the University of Michigan, Ann Arbor; his M.P.P. from Georgetown University; and his Ph.D. in public administration and policy from Virginia Tech. Fichtner is the author of The Hidden Cost of Federal Tax Policy and editor of The Economics of Medicaid. He became a member of the National Academy of Social Insurance in 2017 and currently serves on the Board of Directors.
♦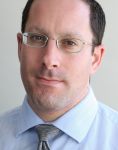 Michael Grabell covers economic issues, labor, immigration and trade for ProPublica, a nonprofit journalism organization dedicated to in-depth stories in the public interest. He has reported on the ground from more than 30 states, as well as some of the remotest villages in Alaska and Guatemala. His work has appeared in the New Yorker and the New York Times and on Vice and NPR. He has won a Gerald Loeb Award for business journalism and an IRE Medal for investigative reporting. Grabell's stories have included such topics as how companies take advantage of immigrants, the dismantling of Workers' Comp, the growth of temp work, and President Obama's economic stimulus package. His book, Money Well Spent? The Truth Behind the Trillion-Dollar Stimulus, the Biggest Economic Recovery Plan in History was published in 2012 by PublicAffairs.
♦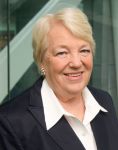 Heidi Hartmann is the President of the Institute for Women's Policy Research (IWPR), a scientific research organization that she founded in 1987 to meet the need for women-centered, policy-oriented research. Hartmann is also a Research Professor at The George Washington University and serves as the Editor of the Journal of Women, Politics & Policy. Hartmann lectures internationally on women, economics, and public policy; frequently testifies before the U.S. Congress; and is often cited as an authority in various media outlets, such as CNN, ABC News, The New York Times, and PBS NewsHour. She has published numerous articles in journals and books and her work has been translated into more than a dozen languages. She is a co-author of several IWPR reports, including Women's and Men's Employment and Unemployment in the Great Recession; Still A Man's Labor Market: The Long-Term Earnings Gap; Unnecessary Losses: Costs to Americans of the Lack of Family and Medical Leave; Equal Pay for Working Families, and Strengthening Social Security for Women. She also served as the Chair of the Board of the American Academy of Political and Social Science. Prior to founding IWPR, Hartmann was on the faculties of Rutgers University and the New School for Social Research and worked at the National Research Council/National Academy of Sciences and the U.S. Commission on Civil Rights. In 1994, Hartmann was the recipient of a MacArthur Fellowship Award for her work in the field of women and economics. She is an economist with a B.A. from Swarthmore College and M. Phil and Ph.D. degrees from Yale University, all in economics. She is the recipient of two honorary degrees. Hartmann has been a member of the National Academy of Social Insurance since 1999.
♦
Douglas Holtz-Eakin is president of the American Action Forum. He works in areas of applied economic policy, econometric methods, and entrepreneurship. During 2001-2002, he was the Chief Economist of the President's Council of Economic Advisers (CEA), where he helped to formulate policies addressing the 2000-2001 recession and the aftermath of the terrorist attacks of September 11, 2001. During his tenure as director of the Congressional Budget Office (2003-2005) he worked on numerous policies, notably the 2003 tax cuts, the Medicare prescription drug bill, and Social Security reform. He was director of Domestic and Economic Policy for the John McCain presidential campaign. Since then he has been a Commissioner on the Congressionally-chartered Financial Crisis Inquiry Commission and serves as an outside adviser to the U.S. Chamber of Commerce. He has taught at Columbia University and Syracuse University, where he was Chairman of the Department of Economics and Associate Director of the Center for Policy Research. Douglas Holtz-Eakin has been a Member of the Academy since 2008.
♦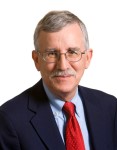 David John is a Senior Strategic Policy Advisor at the AARP Public Policy Institute, where he works on pension and retirement savings issues. He also serves as a deputy director of the Retirement Security Project (RSP) at the Brookings Institution. RSP focuses on improving retirement savings in the United States, especially among moderate- and low income workers. Before joining AARP, John was a senior research fellow at the Heritage Foundation. He also has extensive public policy experience working for various organizations as well as members of the House of Representatives. He is coauthor with J. Mark Iwry of the "Automatic IRA", a small business retirement savings program for firms that do not sponsor any other form of retirement savings or pension plan. In addition, John is one of four coeditors of the 2009 book Automatic: Changing the Way America Saves. David C. John has been an Academy Member since 2005.
♦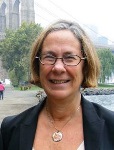 Sherry Leiwant is Co-Founder of A Better Balance (ABB), a group of poverty and women's rights lawyers with the mission of using legal advocacy to address the problems that women and their families face caring for their families while maintaining economic security. She and co-president Dina Bakst have built ABB into an organization at the forefront of the fight for paid leave for all workers and freedom from discrimination for women with families. To that end she has helped draft laws establishing rights to paid sick time and paid family leave. Prior to ABB, Leiwant was an adjunct professor of law at CUNY School of Law. She has also served as senior staff attorney at the NOW Legal Defense and Education Fund, working on issues intersecting women's rights and poverty. Prior to joining the NOW Legal Defense Fund, she spent 12 years as a senior staff attorney at the Welfare Law Center, and was an Assistant US Attorney in the Southern District of New York. She has served on the Boards of Bank Street College of Education and the Basic Trust Infant and Toddler Center. Sherry Leiwant has been a Member of the National Academy of Social Insurance since 2017.
♦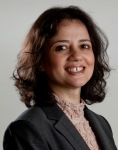 Aparna Mathur is a Resident Scholar in Economic Policy Studies at the American Enterprise Institute (AEI). At AEI, she directs the AEI-Brookings Project on Paid Family and Medical Leave, for which she was recognized in the Politico 50 list for 2017. Her research has focused on income inequality and mobility, tax policy, labor markets and small businesses. She has published in several top scholarly journals, testified several times before Congress and published numerous articles on issues of policy relevance. Her work has been cited in leading news sources such as the Economist, the New York Times, the Wall Street Journal, CNBC, Bloomberg, Financial Times and Businessweek. She is a regular contributor to Forbes, and has frequently been a commentator on NPR. Government organizations, such as the Congressional Research Service and the Congressional Budget Office, have cited her work in their reports. She has taught at Georgetown University's School of Public Policy and at the University of Maryland. Mathur has been a Member of the Academy since 2017.
♦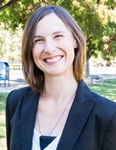 Derecka Mehrens is Executive Director at Working Partnerships USA, where she brings over fifteen years of community organizing, civic engagement, and public policy experience working with low and moderate-income families. Under Derecka's leadership, Working Partnerships USA co-founded Silicon Valley Rising, a coordinated regional campaign to inspire a tech-driven economy where all workers, their families and communities thrive. The unprecedented labor-faith-community alliance is working to build a new economic model that rebuilds the middle class, to raise wages and workplace standards for all workers in this valley, and to address a regional housing crisis that is pushing families and children to live in garages, cars, or near creek beds in order to survive. Silicon Valley Rising members have moved Apple, Google, and a half dozen other companies to increase standards and support contract worker organizing and policy campaigns to increase funding for affordable housing and protections for renters are moving across the Valley. She also led Working Partnerships USA to launch a strategic plan for improving the wages, benefits, and working conditions of low-wage workers and advancing progressive tax and fiscal policies by engaging its base of 60,000 infrequent voters in a new model of community-driven governance that connects mass-based civic engagement, deep grassroots organizing, and values-based leadership.
♦
David Michaels, PhD, MPH is Professor of Environmental and Occupational Health at the Milken Institute School of Public Health of George Washington University. From 2009 until January 2017, he was Assistant Secretary of Labor for Occupational Safety and Health, the longest serving Assistant Secretary in OSHA's history. As Assistant Secretary, Dr. Michaels worked to strengthen the agency's enforcement in high risk industries, improve OSHA's whistleblower protection program, promote common sense worker protections, expand compliance assistance to small employers, and increase outreach to vulnerable populations. Under his leadership, OSHA issued health standards on silica and beryllium, and new safety regulations on fall protection, confined spaces, cranes and derricks, shipyards, and electricity generation and distribution. From 1998 to 2001, Dr. Michaels served as Assistant Secretary of Energy for Environment, Safety and Health, charged with protecting workers, community residents and the environment in and around the nation's nuclear weapons facilities. He was the chief architect of the historic initiative to compensate nuclear weapons workers who were sickened by exposure to radiation, beryllium and other hazards. Since enactment in 2000, the Energy Employees Occupational Illness Compensation Program has provided more than $14 billion in benefits. David Michaels has been a Member of the National Academy of Social Insurance since 2000.
♦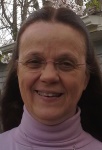 Anne Polivka is the Research Chief for the Employment Research and Program Development Staff in the Office of Employment and Unemployment Statistics at the U.S. Department of Labor's Bureau of Labor Statistics. She has extensive experience in the collection of household data and the analysis of U.S. labor market data. Her research on flexible staffing arrangements and contracting out of work has been published widely: "Manufacturers' Outsourcing to Staffing Services" (with Susan Houseman and Matthew Dey), Industrial and Labor Relations Review 65, No. 3 (July) 2012; "What Do We Know about Contracting Out in the United States?" (with Matthew Dey and Susan Houseman), in Labor in the New Economy, edited by Katharine Abraham, James Spletzer, and Mike Harper, NBER studies in Income and Wealth, University of Chicago Press, 2010; "Definition, Composition, and Economic Consequences of the Nonstandard Work Force" (with Sharon R. Cohany, and Steven Hipple), in Nonstandard Work: The Nature and Challenges of Changing Employment Arrangements, edited by Francoise Carre, Marianne Ferber, Lonnie Golden and Stephen Herzenberg, Industrial Relations Research Association Series, 2000; "Contingent and alternative work arrangements, defined," Monthly Labor Review 119(10), October 1996; "A profile of contingent workers," Monthly Labor Review 119(10), October 1996; "Into contingent and alternative employment: by choice" Monthly Labor Review 119(10), October, 1996.
♦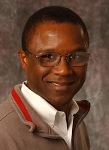 William Rodgers is a Professor of Public Policy at the Edward J. Bloustein School of Planning and Public Policy, and Chief Economist at John J. Heldrich Center for Workforce Development at Rutgers University. His research examines issues in labor economics and the economics of social problems. Prior to coming to Rutgers, Rodgers served as chief economist at the U.S. Department of Labor from 2000 to 2001, and he was the Frances L. and Edwin L. Professor Cummings of Economics at the College of William and Mary. His policy work spans from working on Acting Governor Codey's pensions benefits review task force to serving as a member of Governor Corzine's commission on government efficiency and reform. Currently, he sits on the National Urban League's Council of Economic Advisors, and served on President Obama's Department of Labor Transition Team. He is the Chair for the National Academy of Social Insurance Board of Directors.
♦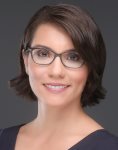 Carmen Rojas is the CEO of The Workers Lab, an innovation lab that invests in entrepreneurs, community organizers, and technologists to develop new ways to build power for working people in the US. The Workers Lab invests capital, offers business development training, and connects ventures to a broad network of supporters. She has over 15 years experience working with organizations to test revenue models & exploring the range of capital vehicles that can scale power building. Prior to assuming this position, Carmen was the Acting Director of Collective Impact at Living Cities where she worked with 22 of the largest foundations and financial institutions in the world. From 2008 to 2011, Carmen was the Director of Strategic Programs at the Mitchell Kapor Foundation, where she oversaw the Foundation's Green Access and Civic Engagement programs. She has a PhD in City and Regional Planning from UC Berkeley and is a Fulbright Scholar.
♦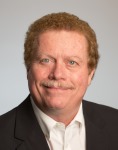 John Ruser is President and CEO of the Workers Compensation Research Institute (WCRI). Dr. Ruser is responsible for executive leadership of and strategic planning for the independent Institute, as well as oversight of the Institute's economic and statistical research program. Ruser previously held several executive positions in the U.S. government, including serving as Assistant Commissioner for Safety, Health and Working Conditions at the U.S. Bureau of Labor Statistics (BLS). In that position, he oversaw the national public health surveillance systems for work-related fatal injuries and non-fatal injuries and illnesses. Earlier in his career, he was head of the BLS office that conducted research on employee compensation and working conditions in the U.S. Ruser has written many peer-reviewed and non-technical articles and book chapters on occupational safety and health and workers' compensation insurance. John Ruser has been a Member of the Academy since 2017.
♦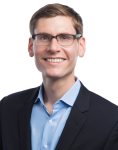 Elliot Schreur is a Research Associate at the National Academy of Social Insurance. Before joining the Academy, he was a policy analyst with the Asset Building Program at the New America Foundation where he researched policies to support retirement security for low-income families. He holds a Master's Degree in public policy with a concentration in philosophy and social policy from the George Washington University and a Bachelor's Degree from the University of Richmond.
♦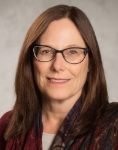 Rebecca Smith is Senior Counsel at the National Employment Law Project (NELP) and directs their Work Structures portfolio. She joined NELP in 2000, after nearly 20 years advocating for migrant farm workers in Washington State. At NELP, Smith has worked on a variety of issues key to working people: with state advocates to modernize state unemployment insurance programs, to combat wage theft and retaliation against immigrant workers and , more recently, to ensure that workers in "fissured" jobs have the same rights and protections of those in more traditional work structures. In 2003, she received the United Farm Workers of America's Aztec Eagle Award, in addition to the Golden Door Award from Northwest Immigrants' Rights Project and special recognition by the Foreign Minister of Mexico for her work on behalf of undocumented workers.
♦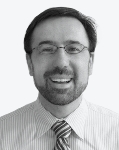 Andrew Stettner is a senior fellow at The Century Foundation. His career as a non-profit leader spans 20 years of experience modernizing workforce protections and social insurance programs at every level, including community organizing, research, policy, and program development. At the Century Foundation, Andrew is researching the future of work and the social contract, as well as leading the High Wage America project of the Bernard L. Schwartz Rediscovering Government Initiative which is looking to revive manufacturing communities. At the National Employment Law Project (NELP), he spearheaded a decade-long effort to realign the unemployment insurance safety net with the needs of the modern workforce that culminated with a multi-billion dollar package of reforms enacted in the Recovery Act in 2009. In 2010, he received Jewish Funds for Justice Cornerstone Award for outstanding contribution to social justice by leaders under the age of 40. He has published dozens of policy reports and been frequently cited in media outlets across the country. Andrew Stettner has been a Member of the National Academy of Social Insurance since 2009.
♦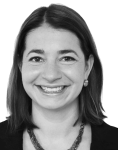 Shayna Strom is a Senior Fellow at The Century Foundation where she works on issues related to the future of work and future of organizing. In her day job, she serves as the National Advocacy Director and Deputy Political Director at the American Civil Liberties Union (ACLU). She is also a lecturer at Johns Hopkins University, teaching classes on "Making Social Change." Shayna has worked with several prominent foundations and spent a number of years in government, serving as chief of staff and senior counselor at the White House Office of Information and Regulatory Affairs (OIRA); as advisor to the director of the White House Office of Management and Budget; and as judiciary committee counsel to Senator Al Franken. Previously, she did organizing work in Ohio, New York, and New Jersey. In her spare time, she was a founding senior editor and writer for Next City, a nonprofit journalistic outlet about cities.
♦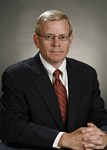 David Torrey has been a Workers' Compensation Judge for the Pennsylvania Department of Labor & Industry in Pittsburgh, PA since January 1993. He teaches the workers' compensation law courses at the University of Pittsburgh School of Law. He is a past-president of the National Association of Workers' Compensation Judiciary (www.NAWCJ.org), and is Secretary of the College of Workers' Compensation Lawyers. He is editor of The Centennial of the Pennsylvania Workers' Compensation Act: A Narrative and Pictorial Celebration (Pennsylvania Bar Association 2015). He has recently published "The Opt-Out of Workers' Compensation Legislation: A Critical Briefing and the Vasquez v. Dillard's Case," 52 TTIPS Law Journal 39 (Fall 2016) and Torrey, McIntyre, Black & Beck, "Workers' Compensation and Employers' Liability Law," 52 ABA TTIPS Law Journal 709 (2016 Annual Survey Issue) (Winter 2017). David Torrey has been a Member of the National Academy of Social Insurance since 2010.
♦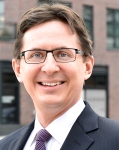 Benjamin W. Veghte is Vice President for Policy at the National Academy of Social Insurance. In this role, Veghte leads the Academy's research and policy initiatives. He brings more than two decades of social insurance experience in diverse institutional environments in the United States and Germany. His research, teaching, and policy work have been devoted to advancing our understanding of the role of social insurance in thriving economies and democratic societies. Before leading the Academy's policy work, Veghte was Research Director at Social Security Works. Prior to that, he was the Founding Executive Director of the Scholars Strategy Network at Harvard University, which seeks to improve public policy and strengthen democracy by connecting university scholars and their research to policymakers, associations, citizens, and the media. Previously, he was an Assistant Professor of Political Science at the University of Bremen and co-founder of the Bremen Graduate School of Social Sciences, an innovative interdisciplinary Ph.D. program in Germany. He also served as a Social Protection Consultant to the European Commission on a project advising Eastern European succession states on social insurance policy. Veghte earned his Master of Public Administration degree from the Harvard Kennedy School and his Ph.D. in modern European history from the University of Chicago. He is a Truman Scholar, a Truman Governance Fellow, and has been a Member of the National Academy of Social Insurance since 2013.
♦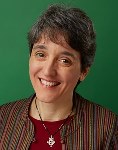 Anna Shireen Wadia is part of the Inclusive Economies team at the Ford Foundation. Her grant making has focused strengthening public policies that improve labor standards and working conditions so that all people have access to good jobs and robust social protections. Anna has been with the foundation since 2009 and also worked with Ford earlier. She was previously a consultant for the Annie E. Casey and Ms. Foundations, the National Council for Research on Women, and MDRC. Her practice focused on analyzing, implementing, and assessing strategies to improve low-wage jobs and increase opportunities for low-income women and families; providing technical assistance to grantees; and analyzing effective grant-making strategies. Prior to launching her consulting business, Anna managed community and economic development programming for the Ms. Foundation for Women in the United States and for the Ford Foundation and Catholic Relief Services in Africa. Anna co-authored Kitchen Table Entrepreneurs: How Eleven Women Escaped Poverty and Became Their Own Bosses (Westview, 2002), as well as several reports on best practices in women's economic empowerment. She holds a master's degree in public affairs from the Woodrow Wilson School of Public and International Affairs at Princeton University and a bachelor's degree from Yale University.
♦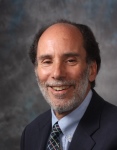 Stephen A. Wandner is a senior fellow at the National Academy of Social Insurance, a visiting fellow at the Urban Institute, and a research fellow at the W.E. Upjohn Institute for Employment Research. He worked for the U.S. Department of Labor for many years in a variety of roles. His recent research includes an evaluation of the Transition Assistance Program and job clubs, analysis of public workforce programs during and after the Great Recession, assessment of public workforce programs for older workers and evaluation of the short-time compensation program. He has published over 30 articles on a wide variety of workforce issues, contributed chapters for three books dealing with unemployment insurance, and is currently working on three books on unemployment insurance reform. In 2011, the Princeton Industrial Relations Section awarded him the Richard A. Lester Prize for the Outstanding Book in Labor Economics and Industrial Relations for his book, Solving the Reemployment Puzzle: From Research to Policy. Wandner has been an Academy Member since 1998.
♦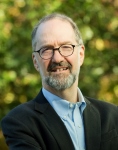 David Weil became the Dean and Professor of the Heller School for Social Policy and Management at Brandeis University in August 2017. Prior to that, he was the Peter and Deborah Wexler Professor of Management at Boston University's Questrom School of Business. He was appointed by President Barack Obama to be the Administrator of the Wage and Hour Division of the U.S. Department of Labor and was the first Senate confirmed head of that agency in a decade. He led the Wage and Hour Division from 2014 to January 2017. Weil is an internationally recognized expert in employment and labor market policy; regulation; transparency policy and digital empowerment; and the impacts of supply-chain and industry restructuring on employment and work outcomes and business performance. Dr. Weil has written five books, most recently The Fissured Workplace (Harvard University Press). Dr. Weil received his BS at Cornell University and Master and Ph.D. degrees in Public Policy at Harvard University.
♦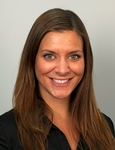 Rachel West is an Associate Director of the Poverty to Prosperity Program at Center for American Progress. Previously, she was an economic policy researcher at the Institute for Research on Labor and Employment at the University of California, Berkeley, where her work focused on minimum-wage policy and public assistance programs. West began her career as an economist at the U.S. Department of Transportation in Cambridge, Massachusetts, and worked as a fiscal policy intern at the Economic Policy Institute in Washington, D.C. West holds a master's degree in public policy from the University of California, Berkeley, Goldman School of Public Policy. She received a bachelor's degree in economics and physics from Mount Holyoke College in 2008. Rachel West has been a Member of the Academy since 2017.
♦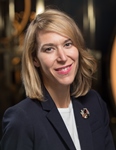 Jennifer Wolf Horejsh is the Executive Director of the IAIABC. She works with the IAIABC community to find solutions to reduce harm and aid recovery from occupational injuries and illnesses. She connects with industry professionals from around the globe to identify emerging issues, develop resources, and reinforce the social purpose of workers' compensation programs. She has authored numerous articles on workers' compensation management and regulatory topics, most recently on alternatives to workers' compensation and the sharing economy. You can hear her perspective on workers' compensation during the IAIABC's monthly podcast, Accidentally.
Stay tuned for more updates on speakers!