Challenges and Opportunities in Health Care Reform:
Balancing Costs, Coverage and Quality
National Academy of Social Insurance Forum
co-hosted with the USC Schaeffer Center
Thursday, November 16, 2017, 3:00 p.m. – 6:30 p.m.
USC Davidson Conference Center, Vineyard Room
3409 S. Figueroa Street, Los Angeles, CA 90007
Speakers (in alphabetical order)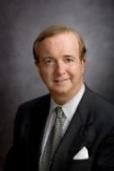 William J. Arnone is Chief Executive Officer at the National Academy of Social Insurance. As a Partner with Ernst & Young LLP for 15 years up to 2009, he was responsible for the strategic positioning, design, management, marketing, and thought leadership of retirement and financial education and counseling in employer-sponsored programs. Prior to joining Ernst & Young, he was Principal, Benefit Consultant, and National Director of Financial & Retirement Planning Services for Buck Consultants, Inc. (now part of Xerox). He joined Buck in 1981 after serving as Director, Senior Security Services, for the New York City Department for the Aging. He also served as Consultant on Employment of Older Workers for the Florence V. Burden Foundation in New York. He previously was Executive Director of Helping Aged Needing Direction in the Bronx. He also served as a staff associate with the New York City Board of Correction. He is co-author of Ernst & Young's Retirement Planning Guide (John Wiley & Sons, Inc., 2001). He is an Associate Editor of The Columbia Retirement Handbook (Columbia University Press, 1994). He is a Founding Board Member of the Academy and served on the Academy's Board of Directors from 1986 to 1994. He co-chaired the Academy's 2010 conference, "Beyond the Bad Economy," and has served on the Academy's Strategic Planning Committee and chaired its advisory committee for Ford Foundation organizational awards to enable the voices of vulnerable segments of the U.S. population to participate effectively in the debate on the future of Social Security. He received a J.D. from New York University Law School in 1973. He was selected as one of the first Charles H. Revson Fellows on the Future of New York City by the Columbia University School of Business for 1979-1980.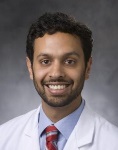 Zubin Eapen, MD is CareMore's system-wide chief medical officer (CMO) and leads the organization's care delivery, clinical strategy, and clinical innovation. As CMO, Eapen will drive the continued evolution of the CareMore model to serve complex, high-cost, and high-need patients. Prior to coming to CareMore, Eapen served as Associate Professor of Medicine of the Division of Cardiology and Medical Director of the Same-Day Access Heart Failure Clinic at Duke University where he led efforts to reduce admissions and readmissions among high-risk heart failure patients. He also served as the Department of Medicine's Director of Clinical Improvement. Eapen received his undergraduate degree as a Morehead Scholar at the University of North Carolina; his medical degree (MD) from the Duke University School of Medicine; and underwent his internal medicine and cardiology training at Duke University Medical Center. Eapen is a member of the American Heart Journal editorial board and was the electronic media editor for the Journal of the American College of Cardiology: Heart Failure. He is the author of numerous medical publications and the editor of the 14th edition of Hurst's The Heart.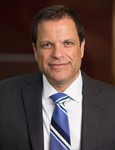 Dana Goldman is the Leonard D. Schaeffer Chair and a Distinguished Professor of Pharmacy, Public Policy, and Economics at the University of Southern California. He also directs the Schaeffer Center for Health Policy and Economics, a centerpiece of one of the nation's premier health policy and management programs (ranked #3 in 2016 by US News & World Report). Goldman is the author of over 200 articles and book chapters. He is a health policy advisor or former advisor to the Congressional Budget Office, the Fred Hutchinson Cancer Institute, Covered California, and several health care companies. He is a current or former member of the board of directors for the International Society for Pharmacoeconomics and Outcomes Research and the American Society of Health Economists. He serves on the editorial boards of Health Affairs and the American Journal of Managed Care, and is founding editor of the Forum for Health Economics and Policy. His work has been featured in the New York Times, Wall Street Journal, Washington Post, Business Week, The Economist, NBC Nightly News, Modern Healthcare, CNN and other media. Goldman is an elected member of the National Academy of Medicine (formerly the Institute of Medicine). He is the recipient of several prominent awards, including the Eugene Garfield Economic Impact Prize, recognizing outstanding research on medicine and the economy; the MetLife Foundation's Silver Scholar Award, honoring aging research; the National Institute for Health Care Management award for best health policy article; and the Alice Hersh New Investigator Award recognizing the leading young health services researcher. Goldman received his B.A. summa cum laude from Cornell University and a Ph.D. in Economics from Stanford University.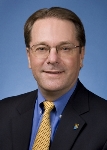 Gerald F. Kominski is a Professor of Health Policy and Management and Director of the UCLA Center for Health Policy Research in the UCLA Fielding School of Public Health. Kominski's current research focuses primarily on evaluating the effects of the Affordable Care Act (ACA). His research interests throughout his career have focused more generally on evaluating the cost and policy impacts of health care programs and technologies, with a special emphasis on public insurance programs, including Medicare, Medicaid, and Workers' Compensation. Kominski joined the UCLA faculty in 1989, after spending three and one half years working for the congressional agency responsible for monitoring Medicare hospital payment policies, now known as the Medicare Payment Advisory Commission (MedPAC). He received his Ph.D. in public policy analysis from the University of Pennsylvania Wharton School in 1985, and his A.B. in chemistry from the University of Chicago in 1978. He is editor and co-author of the best-selling textbook, Changing the U.S. Health Care System: Key Issues in Health Services Policy and Management, which was published in its 4th edition in 2014. He has been a member of the National Academy of Social Insurance since 2004.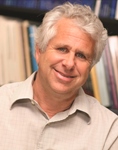 Thomas Rice is a health economist, having received his doctorate in the Department of Economics at the University of California at Berkeley. His areas of interest include national health care systems, competition and regulation, behavioral economics, physicians' economic behavior, health insurance, and the Medicare program. Rice recently co-editor of a book on how behavioral economics can be used to improve healthy behavior. He led a team of researchers that wrote a book published in 2013 about the U.S. health care system for the European Observatory on Health Systems and Policies. The fourth edition of his book, The Economics of Health Reconsidered, was published in 2016. He served as editor of the journal, Medical Care Research and Review, from 1994 to 2000, and is an elected member of the National Academy of Medicine (previously, Institute of Medicine). He has been a member of the National Academy of Social Insurance since 2000.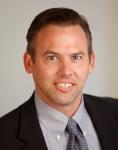 Seth Seabury, Ph.D., is director of the Keck-Schaeffer Initiative for Population Health at the Leonard D. Schaeffer Center for Health Policy & Economics at USC, and associate professor of ophthalmology at the Keck School of Medicine of USC. His work examines the impact of legal and regulatory policy on healthcare delivery and patient outcomes, with a particular focus on at-risk and underserved populations. His research has been published in leading medical and health policy journals, including the New England Journal of Medicine and the Journal of the American Medical Association, and featured in major media outlets. He has been funded by the National Institute for Occupational Safety and Health, the National Institute on Aging, the California Department of Industrial Relations and the US Department of Labor. Seabury is also a Faculty Research Fellow at the National Bureau of Economic Research, a member of the National Academy of Social Insurance and an associate editor of the International Review of Law and Economics. Prior to coming to USC, Seabury was a senior economist and associate director of the Center for Health and Safety in the Workplace at the RAND Corporation and professor of economics at the Pardee RAND Graduate School.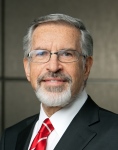 Leonard D. Schaeffer is the founding Chairman & CEO of WellPoint (now Anthem), the nation's largest health benefits company by membership. He is currently the Judge Robert Maclay Widney Chair and Professor at the University of Southern California (USC) and is a Senior Advisor to TPG Capital, a private equity firm. Schaeffer was Chairman & CEO of WellPoint from 1992 through 2004 and continued as Chairman through 2005. In 1986, Schaeffer was recruited as CEO of WellPoint's predecessor company, Blue Cross of California, when it was near bankruptcy. He managed the turnaround of Blue Cross and the IPO creating WellPoint. During his tenure as CEO, WellPoint completed 17 acquisitions and endowed four charitable foundations with assets of over $6 billion. Under Schaeffer's leadership, the value of the company grew from $11 million to over $49 billion. Under Schaeffer's leadership, WellPoint was selected by Fortune as America's Most Admired Health Care Company for six consecutive years; named by BusinessWeek as one of the 50 best performing public companies for three consecutive years; and identified by Forbes magazine as America's best large health insurance company. Schaeffer was selected by BusinessWeek as one of the Top 25 Managers of the Year and by Worth as one of the "50 Best CEOs in America." Schaeffer's public service included appointments as Administrator of the federal Health Care Financing Administration (now CMS) where he was responsible for the Federal Medicare and Medicaid programs, Assistant Secretary for Management and Budget of the federal Department of Health, Education and Welfare, Director of the Bureau of the Budget for the State of Illinois, Chairman of the Illinois Capital Development Board, and Deputy Director of the Illinois Department of Mental Health.
In 2009, Schaeffer established the Schaeffer Center for Health Policy and Economics at USC which uses an interdisciplinary approach to research and analysis to promote health and value in health care delivery and to support evidence-based health policy. He has endowed chairs in health care financing and policy at the Brookings Institution, Harvard Medical School, the National Academy of Medicine, U.C. Berkeley and USC. Previously, Schaeffer served as President & CEO of Group Health, Inc., EVP & COO of the Student Loan Marketing Association, (Sallie Mae) and as a Vice President of Citibank.
Schaeffer is a graduate of Princeton University and was the Regent's Lecturer at the University of California at Berkeley, a Gilbert Fellow at Princeton, and a Williams Fellow at RAND. He is a member of the National Academy of Medicine (NAM) and is the Chair of the Roundtable on Quality Care for People with Serious Illness. Schaeffer was awarded a Doctor of Humane Letters (Hon) from USC and received the inaugural Sol Price Award for his lifetime achievements as a business leader, policy expert and philanthropist. Schaeffer is a founding member of the National Academy of Social Insurance.