A

pplications for the Academy's Bernstein Internship are not currently being accepted.
The National Academy of Social Insurance has established the Merton C. Bernstein Internship on Social Insurance in recognition of his public service in advancing an understanding of the legal and policy issues concerning Social Security, private pensions, and health insurance. Merton Bernstein, a Founding Member of the Academy, suggested an internship program at one of its first Board meetings 30 years ago. He served on the Academy's Board of Directors from 1988 until he ran for Senate in 1992, and remained a Member throughout his long and distinguished career.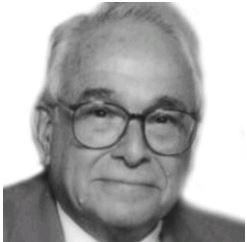 Remembering Merton C. Bernstein
Support the Merton C. Bernstein Internship on Social Insurance
Who Should Apply
The National Academy of Social Insurance encourages outstanding graduate and upper division undergraduate students studying health policy, health economics, economics, public policy, social policy, insurance and risk management, or related subjects to apply for this 12-week summer semester internship in Washington, DC.
Eligibility of all internship programs requires applicants to be currently enrolled in a college or university at the start of the internship cycle.
This internship program spans all areas of social insurance (income, health, aging, and workforce issues) and welcomes students at all levels (undergraduate, graduate, and doctoral candidates). Students interested in policy research and analyses, public education, advocacy, and/or related projects are encouraged to apply.
Compensation
Interns are paid at least $15/hr based on a 35 to 40-hour work week.
Internship Placements
Students who are selected for an internship will be matched with a placement organization in the DC area, where they will work under the supervision of an Academy Member. Bernstein interns have the opportunity to:
Work with leading experts and officials who are recognized authorities on social insurance policy, Social Security, Medicare, Unemployment Insurance, Medicaid, the Children's Health Insurance Program, disability long-term care, health care financing, and related public and private programs;
Gain valuable work experience;
Make professional contacts and network in their areas of interest; and
Discuss current policy issues and attend Congressional hearings.
Our most recent internship placements have included:
AcademyHealth
ADvancing States (fmr National Association of States United for Aging and Disabilities)
Buffin Foundation
Center for Global Policy Solutions
Century Foundation
Community Catalyst
Congressional Research Service
Long-Term Quality Alliance (LTQA)
Medicaid and Chip Payment and Access Commission (MACPAC)
National Academy of Social Insurance
National Committee to Preserve Social Security and Medicare
National Institute for Retirement Security
Senate HELP Committee
Social Security Advisory Board (SSAB)
Urban Institute
The National Academy of Social Insurance, as a nonpartisan organization devoted to furthering knowledge and understanding of social insurance programs, is uniquely qualified to provide students with challenging internship opportunities. Academy members, recognized experts in social insurance and health policy, offer the interns access to information and experiences found nowhere else. Academic credit may be arranged through the intern's college or university. International students with valid student visas can be placed with non-governmental organizations, if placement projects match their skills and interests.