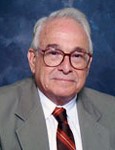 Merton Bernstein, a Founding Member of the National Academy of Social Insurance, suggested an internship program at one of its first Board meetings 30 years ago. He served on the Academy's Board of Directors from 1988 until he ran for Senate in 1992, and remained a Member throughout his long and distinguished career. Academy founder Robert Ball wrote that Mr. Bernstein was "the first to propose a national health insurance plan that molds into a single scheme all personal health care services."[i] Mr. Bernstein's vision at that time was to unite all medical services—those covered by medical insurance, workers' compensation, automobile insurance, liability insurance, and tort claims—into one program. While Mr. Bernstein's first conversations about a national health care program may date back to 1970, he continued to make the case for it, as evidenced in his 2009 article for Health Affairs.
In recognition of his public service in advancing an understanding of the legal and policy issues concerning Social Security, private pensions, and health insurance, the Academy has established the Merton C. Bernstein Internship on Social Insurance to help the next generation of leaders in the field build upon his enduring legacy. William Arnone, Chief Executive Officer of the Academy, said, "Mert Bernstein is one of the strongest proponents of the Academy's leadership development efforts.  He has consistently emphasized the importance of encouraging younger people to enter into the social insurance field. His extraordinary leadership in this area warrants this recognition."
Contributions to the Field of Social Insurance
Merton Bernstein received his A.B. from Oberlin College (1943) and his LL.B. from Columbia University (1948). For more than 50 years, he fought to preserve and protect Social Security through teaching, advising, and publishing. Highlights of his many contributions include:
Teaching: Mert began teaching in 1958, first at the University of Nebraska, then at Yale, Ohio State, Columbia, Leiden Universities, and for 25 years at Washington University in St. Louis as the Walter D. Coles Professor of Law. There, he founded and directed the unique Congressional and Administrative Law Clinic in which students spent their final semester of law school working full-time in a Washington Congressional or federal administrative office.
Government: Bob Ball named Mert the principal consultant to the National Commission on Social Security Reform (1982-3). He also served as a member of the Secretary of the Treasury's Advisory Committee on the Integration of Pensions and Security, advisor to the Committee on Retirement Income of the White House Conference on Aging, and chaired the Social Security Administration's Advisory Committee on Research. He has testified before House and Senate Committees and was a delegate to the 1995 White House Conference on Aging. He served as counsel to the U.S. Senate Subcommittee on Labor, chaired by Hubert H. Humphrey, and was special counsel to Senator John F. Kennedy's Subcommittee on Labor.
Spokesperson: Mert appeared on 60 Minutes (June 8, 1971) and NBC's Peabody award-winning White Paper: Pensions – The Broken Promise (Sept. 12, 1972), two programs that pushed pension reform onto the national agenda.
Advocacy: Mert helped form the Save Our Security (SOS) coalition of organizations that Wilbur Cohen, Nelson Cruikshank and Robert Ball established to oppose cuts in Social Security benefits.
Greenspan Commission: Merton Bernstein was the principal consultant on the staff of the National Commission on Social Security Reform in 1982-83. Chaired by Alan Greenspan, this Commission negotiated a series of benefit cuts, tax increases, and other changes that restored financial health to the system and averted a widely perceived Social Security crisis.
Publications
Mert's groundbreaking book, The Future of Private Pensions, won the Elizur Wright Award for best book on insurance in 1964. Bob Ball dates his acquaintance with Mert from its publication and called it "monumental" and "the most complete work on the subject since . . . 1935." In 1988, Mert co-authored with Joan B. Bernstein, Social Security: The System that Works, the first book in a long while that provided the general reader with a positive rationale for Social Security. He authored more than 50 articles, comments and reviews on social insurance, private pensions, and labor and arbitration issues in professional journals and the popular press.
His work has been featured in journals such as the Columbia Law Review and Industrial and Labor Relations Review and newspapers like the Philadelphia Inquirer, the Atlanta Journal, and the Des Moines Register. He wrote a number of recent articles on Social Security and other topics for HuffPost.
The "Inventor of a Field"
An issue of the Washington University Law Quarterly dedicated to Mr. Bernstein's retirement published tributes to his skills as a teacher, arbitrator, public servant, and optimist. One contributor to that issue, Lance Liebman, defined Mr. Bernstein as "the inventor of a field". While teaching urban law in the 1970s, Mr. Liebman realized that welfare was a small part of a larger system that was central to the lives of millions of Americans, which dealt with billions of dollars, and was filled with challenging legal questions. "Yet," he wrote, "almost no one was teaching and writing about it in American law schools. The major reason that the word is 'almost' and not 'no one' was (and is) Mert Bernstein."
---
[i] Robert M. Ball, Merton Bernstein & Social Policy, 71 Wash. U. L. Q. 981 (1993). http://openscholarship.wustl.edu/law_lawreview/vol71/iss4/1.  Accessed May 9, 2018.
[ii] For a comprehensive description of Professor Bernstein's national health insurance proposal, see Merton C. Bernstein, "Rationalizing Health Care Programs or Why Not National Health Insurance?", a paper presented at the Renaissance in Health Planning Conference, Detroit, Michigan (July 11, 1983) (on file with the Washington University Law Quarterly).