By:
Published: February, 2019
The Social Security Policy Innovations Challenge: Ensuring Adequacy for Workers is open to individuals, teams of individuals, or organizations concerned about workers with limited employment opportunities who lack the financial security to postpone claiming Social Security benefits until they reach full retirement age.
Under the current Social Security benefit structure, early claimants receive substantially reduced monthly benefits throughout their lifetimes. Given that the average retirement benefit is only slightly above the federal poverty level for income, and that most beneficiaries rely on their Social Security benefits as their principal or only source of income, this reduction in benefits likely leaves early claimants without adequate income for the remainder of their lives.
The National Academy of Social Insurance, in collaboration with AARP, seeks to identify three-to-five innovative ideas for addressing the income adequacy needs of older workers, who must claim Social Security retirement benefits before their full retirement age due to ill health, an inability to continue to perform physically demanding jobs, or other factors. Each winning proposal will receive an award of up to $20,000-$25,000.
Read the February 7, 2019 Press Release.
Events Related to the Challenge
March 5, 2019: Social Security Policy Innovations Challenge: Ensuring Adequacy for Workers: Facilitated Discussion Event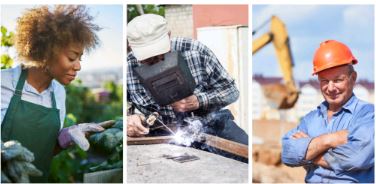 With support from