Welcome
Lee Goldberg, Vice President for Health Policy, National Academy of Social Insurance
Lynn Friss Feinberg, Senior Strategic Policy Advisor, AARP Public Policy Institute, and Chair of the Board of Directors of the American Society of Aging
Panel 1: Setting a Beneficiary-Oriented Agenda for Medicare: Issues, Opportunities, and Challenges
Kevin Prindiville, Executive Director, Justice in Aging
Joe Baker, President, Medicare Rights Center
Judith Stein, Executive Director, Center for Medicare Advocacy
Tricia Neuman, Senior Vice President, Kaiser Family Foundation (moderator)
Panel 2: What Beneficiaries Want for Medicare: Hearing From the Field
Elizabeth Hamel, Director, Public Opinion and Survey Research at Kaiser Family Foundation
Mathew Greenwald, President and CEO, Greenwald & Associates
Andrew Scholnick, Senior Legislative Representative, AARP
Murray Ross, Vice President, Kaiser Foundation Health Plan, Inc. and Director, Kaiser Permanente Institute for Health Policy (moderator)
Closing
Murray Ross, Vice President, Kaiser Foundation Health Plan, Inc. and Director, Kaiser Permanente Institute for Health Policy
This symposium is co-sponsored by the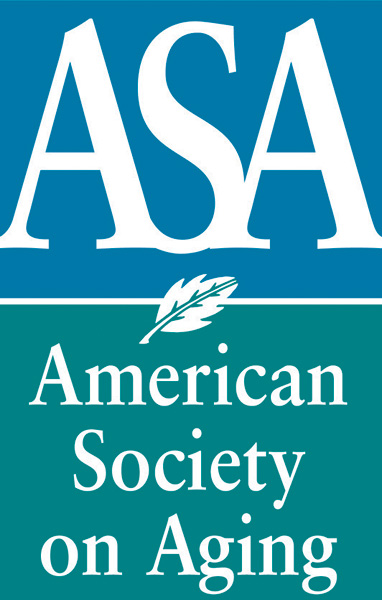 The American Society on Aging (ASA), San Francisco, Calif., is the largest nonprofit, multi-disciplinary, non-partisan membership organization of professionals in the field of aging. Founded in 1954, ASA's mission is to develop leadership abilities, knowledge and skills to help professionals address the challenges and opportunities of a diverse aging society. Now in its 61st year of service to the field, ASA has more than 6,000 members, subscribers and stakeholders. For more information, visit www.asaging.org.
American Society on Aging, 575 Market St., Suite 2100, San Francisco, CA 94105-2869; e-mail: info@asaging.org. For information about ASA's publications visit www.asaging.org/publications. For information about ASA membership visit www.asaging.org/join.
---
Throughout 2015, the National Academy of Social Insurance is commemorating the 50th anniversary of Medicare and Medicaid with a series of special activities, including this symposium.. Working with a variety of partners, the Academy is committed to providing the public and the policy community with a platform for educational dialogue around the history and future of these two vital programs. Learn more about the Academy's celebration of the 50th anniversary of Medicare and Medicaid, and stay tuned for additional events.
The Academy's Medicare and Medicaid at 50 and Beyond Celebration Program is made possible thanks to support from Anthem, Inc. and the Robert Wood Johnson Foundation President's Grant Fund of the Princeton Area Community Foundation.