June 22, 2010
This event honored John Rother – recipient of the 2010 Robert M. Ball Award for Outstanding Achievements in Social Insurance.

On Tuesday, June 22, 2010 the National Academy of Social Insurance (NASI) was delighted to present John C. Rother with the 2010 Robert M. Ball Award for Outstanding Achievements in Social Insurance. The Robert M. Ball Award is given each year in celebration and in honor of NASI's founder, Robert M. Ball, Commissioner of Social Security (1962-1973). The award is presented to an individual who has made significant contributions to strengthening social insurance for Americans. Like Bob Ball, John has dedicated his entire career, so far, spanning over thirty years, to improving the Social Security and Medicare programs. Rother is the long-time Policy and Advocacy Director at AARP. In this role, he is a leading voice on the challenges posed by an aging population in health and long-term care, Social Security, pensions, workforce issues, and generational solidarity. He is responsible for formulating AARP's policies that guide advocacy both nationally and in the states.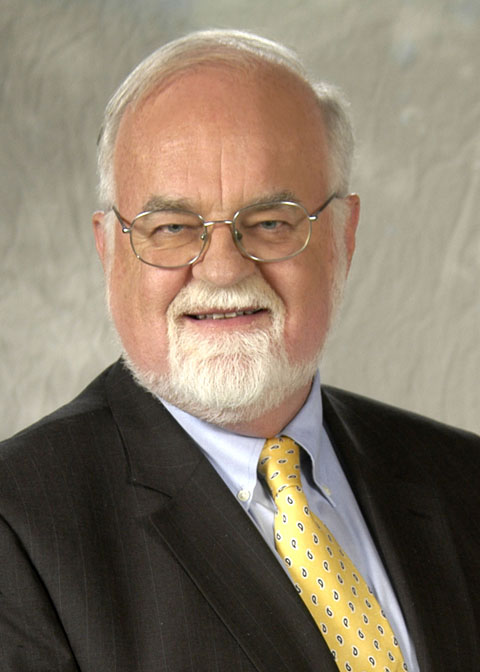 John has played a major role in the ongoing health care reform efforts for many years – often providing a crucial voice of civility to bridge political gaps and reach the next critical step in the policymaking process. John continues to work tirelessly on behalf of the boomer generation and is dedicated to developing the next generation of social insurance policy leaders. Each summer he leads a seminar with NASI interns — providing these emerging leaders with a deeper understanding of the policies, politics and the procedures involved in social security, Medicare, health care and long-term care.
John remarks on his acceptance of the Robert M. Ball Award:
"I'm deeply honored to receive this award, named after a friend and mentor to me. This year is the 75th Anniversary of Social Security's enactment, and it has taken vigilance, backbone and compassion to keep this lifeline program strong and reliable for tens of millions of Americans who depend on it today. Bob Ball was central to that effort for most of his long career, and he has inspired me to carry on that important cause,"
–John Rother.
More than 350 policy, research, advocacy and business leaders came together to celebrate Rother's achievements The evening was filled with heart-felt testimonials, a tribute video and celebratory dancing. A full program is available here

. The tribute video with congratulations from colleagues, the White House, former President Bill Clinton, and other luminaries is available on NASI's YouTube channel.
If you were unable to attend the event or attended but have not yet done so, we invite you to submit a congratulatory message for John. Click here to submit your greeting.
For more information on the Robert M. Ball Award and previous winners, click here.