About the Robert M. Ball Award
Each year, the Robert M. Ball Award is presented to an individual whose recent work has made a significant impact on the U.S. social insurance system.
The award honors Robert M. Ball, who served as Commissioner of Social Security from 1962 to 1973, and was an important participant in every Social Security development of the past 60 years. As the Founding Chair of the National Academy of Social Insurance (the Academy), he continued to serve as an unofficial advisor to many policymakers while also writing and advising on Social Security, Medicare, national health insurance, and welfare.
The Award was created in June 2003 at the celebration of Bob Ball's 90th birthday.
Selection Criteria:
Innovation in changing, educating about or otherwise furthering public understanding and informed policy-making in a specific area of social insurance
Effectiveness in deepening public understanding, fostering collaboration, informing policy, implementing policy, or teaching others about social insurance
Academy Members may submit a nomination for the Robert M. Ball Award for Outstanding Achievements in Social Insurance by emailing nasi@nasi.org.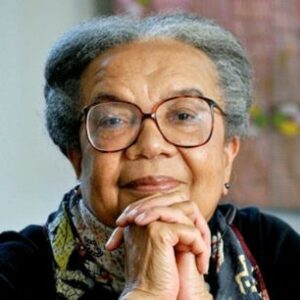 Marian Wright Edelman is founder and president of the Children's Defense Fund (CDF). Previously, she was Director of the Center for Law and Education at Harvard University. Mrs. Edelman has received many awards and honors, including the Albert Schwietzer Humanitarian Prize and the MacArthur Foundation Prize Fellow. In 2000, she received the Presidential Medal of Freedom and the Robert F. Kennedy Lifetime Achievement Award for her writings which include seven books: "Families in Peril: An Agenda for Social Change"; "The Measure of Our Success: A letter to My Children and Yours"; "Guide My Feet: Meditations and Prayers on Loving and Working for Children"; "Stand for Children"; "Lanterns: A Memoir of Mentors"; "Hold My Hand: Prayers for Building a Movement to Leave No Child Behind"; and "I'm Your Child, God: Prayers for Our Children". A member of the National Academy of Social Insurance since 1994, Edelman received her law degree from Yale University and attended Spelman College.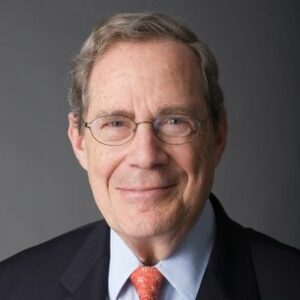 Peter Edelman is the Carmack Waterhouse Professor of Law and Public Policy at Georgetown University Law Center, where he teaches constitutional law and poverty law and is faculty director of the Georgetown Center on Poverty and Inequality. On the faculty since 1982, he has also served in all three branches of government. During President Clinton's first term he was Counselor to HHS Secretary Donna Shalala and then Assistant Secretary for Planning and Evaluation.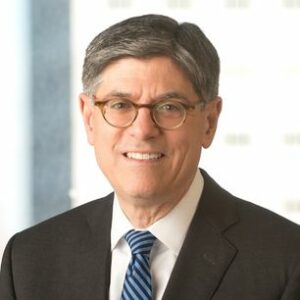 Jacob Lew is a visiting professor at Columbia University's School of International and Public Affairs and is a managing partner at Lindsay Goldberg. Previously he served as the 76th U.S. Secretary of the Treasury and White House Chief of Staff for President Obama.  Prior to that role, Secretary Lew was the Director of the Office of Management and Budget under both President Obama and President Clinton and was Deputy Secretary of State for Management and Resources.  Mr. Lew began his public service on Capitol Hill, where he served as a policy adviser to House Speaker Thomas P, O'Neill, Jr. for many years.