About the Robert M. Ball Award
Each year, the Robert M. Ball Award is presented to an individual whose recent work has made a significant impact on the U.S. social insurance system.
The award honors Robert M. Ball, who served as Commissioner of Social Security from 1962 to 1973, and was an important participant in every Social Security development of the past 60 years. As the Founding Chair of the National Academy of Social Insurance (the Academy), he continued to serve as an unofficial advisor to many policymakers while also writing and advising on Social Security, Medicare, national health insurance, and welfare.
The Award was created in June 2003 at the celebration of Bob Ball's 90th birthday.
Selection Criteria:
Innovation in changing, educating about or otherwise furthering public understanding and informed policy-making in a specific area of social insurance
Effectiveness in deepening public understanding, fostering collaboration, informing policy, implementing policy, or teaching others about social insurance
Academy Members may submit a nomination for the Robert M. Ball Award for Outstanding Achievements in Social Insurance by emailing nasi@nasi.org.
Angela Glover Blackwell is Founder in Residence at PolicyLink, the organization she started in 1999 to advance racial and economic equity for all. Under Angela's leadership, PolicyLink gained national prominence in the movement to use public policy to improve access and opportunity for all low-income people and communities of color, particularly in the areas of health, housing, transportation, and infrastructure. Angela is also the host of the Radical Imagination podcast and Professor of Practice at the Goldman School of Public Policy, University of California, Berkeley and attended Howard University.
David Blumenthal, MD, MPP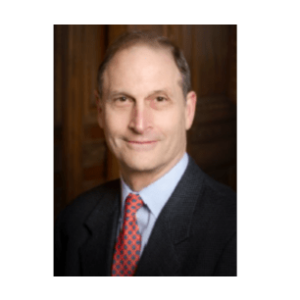 David Blumenthal, MD, MPP is Professor of the Practice of Public Health at the Harvard Chan School of Public Health and Samuel O. Their Professor of Medicine and Professor of Health Policy, emeritus, at Harvard Medical School. He is also a research fellow at the Harvard Kennedy School of Government. From 2013-2023 he was President of the Commonwealth Fund. From 2009-2011 he served as National Coordinator for Health Information Technology under President Barack Obama. In this role, Dr. Blumenthal led one of the largest public investments in technology in our nation's history, modernizing the healthcare IT sector.