The first Study Panel of the Academy convened in 1988 at the request of U.S. Senator Daniel Patrick Moynihan and resulted in a final report, The Social Security Notch Problem. Subsequent Study Panels have brought together experts from interdisciplinary fields to analyze major social insurance issues and develop reports for use by academics and researchers.
April, 2019
In describing the "Need for Security," the 1935 Committee on Economic Security wrote that "the one almost all-embracing measure of security is an assured income. A program of economic security, as we vision it, must have as its primary aim the assurance of an adequate income to each human being in childhood, youth, middle age, or old age—in sickness or in health." Although almost eighty-five years have passed since the Committee's report, its "primary aim" remains unfulfilled.
Caregiving and LTSS Policy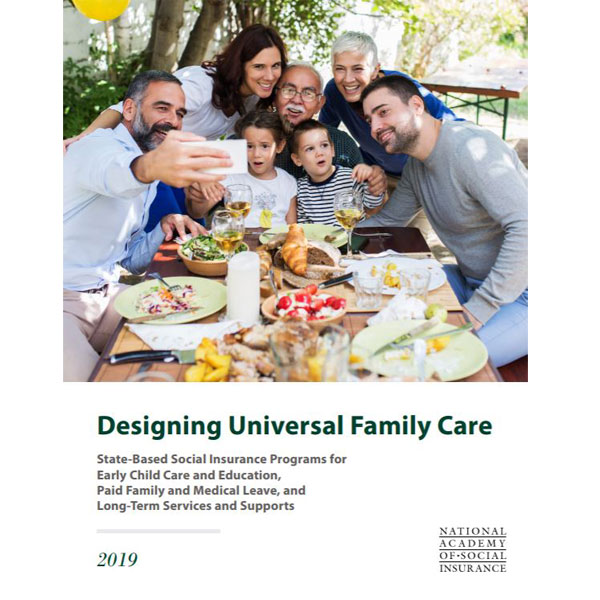 This report explores strategies that states could pursue to better support families in meeting evolving care needs over the lifespan. The first three chapters of the report explore the challenges families face in the realms of early child care and education (ECCE), paid family and medical leave (PFML), and long-term services and supports (LTSS).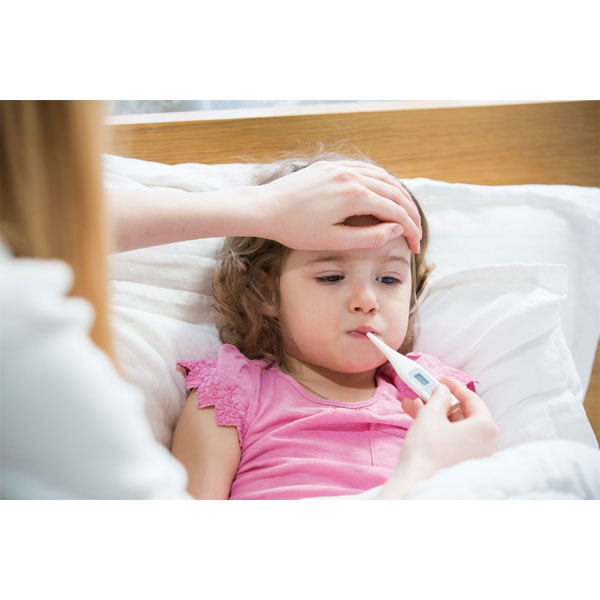 September, 2017
Time off to provide care for the health and well-being of a family member or for a worker's own illness or injury is a near-universal need of workers from all backgrounds. Paid family and medical leave offers protection against financial hardship for employees requiring such time away from work to provide or receive care.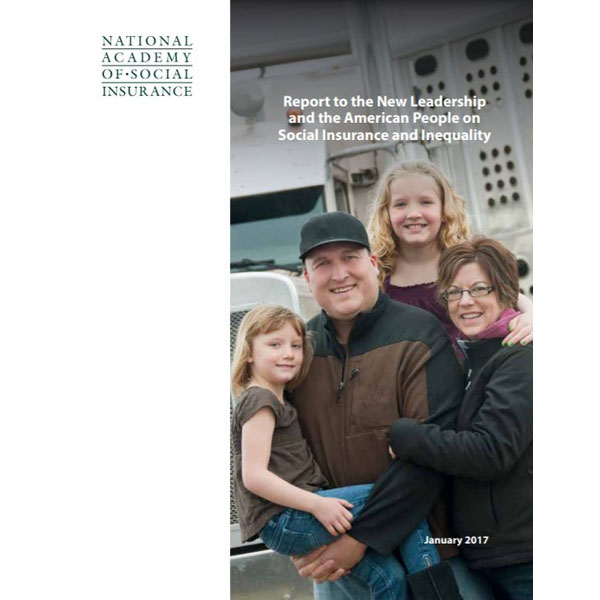 May, 2020
The mission of the National Academy of Social Insurance is to advance solutions to challenges facing the nation by increasing public understanding of how social insurance contributes to economic security.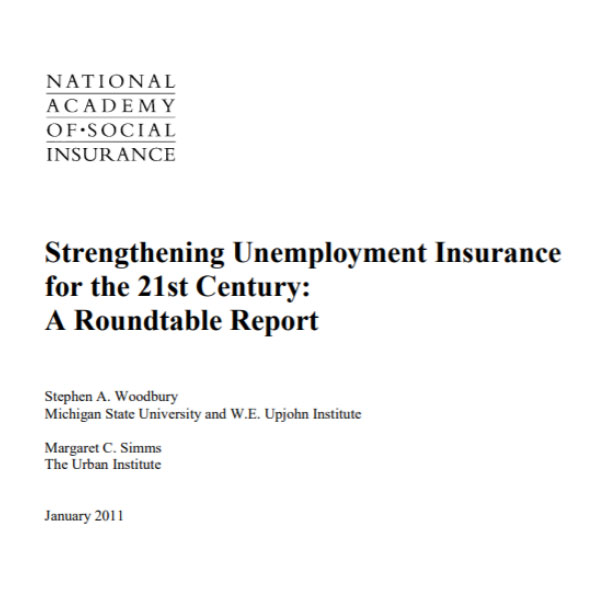 January, 2011
This report summarizes the proceedings of a national roundtable on "Strengthening Unemployment Insurance for the 21st Century," convened by the National Academy of Social Insurance (NASI) in Washington, DC, on July 13, 2010.