Academy Chairman of the Board, William M. Rodgers III (center) with 2019 interns: (left-right) Josh Clancy, Cal Ernst, Mayana Bonapart, Roz Murray, Claire Erickson, Evan Avila, and Tyler Welch.
Creating a bridge between today's policy leaders and the next generation has been a core part of the mission of the National Academy of Social Insurance since its inception in 1986. We know when we talk about economic security that young people have a lot at stake. Consider an Academy Internship if you are interested in exploring a future career in:
Health care policy
Social policy
Disability research and policy
Long term care and aging
Economic research and analysis
Public administration
Advocacy and more
The Academy's Internship Program provides a unique opportunity for students to learn from experts in these fields. Interns are matched with a policy, research, or government organization in Washington, DC. A list of recent placements can be found in the descriptions for each of our five Internship Programs. In addition to work in their field of interest, Academy Interns attend weekly seminars to learn about social insurance and related topics — Social Security, Medicare, Workers' Compensation, Unemployment Insurance, and more. There is usually a trip to Capitol Hill and an invitation to attend the Academy's annual Ball Award dinner.
When all requirements of the internship have been met, interns are invited to become Associate Members of the Academy. Associate Members have access to a valuable network of experts and potential mentors — the 1,000+ Members of the Academy.
I invite you to review the different internship program descriptions and consider applying to become part of a dedicated group of professionals working to ensure economic security for all Americans.
Sincerely,


William M. Rodgers III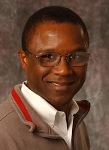 William M. Rodgers III is Professor of Public Policy at the Edward J. Bloustein School of Planning and Public Policy at Rutgers University and Chief Economist at John J. Heldrich Center for Workforce Development at Rutgers University. He is a frequent commentator in the media. Check out his recent interview on CNBC on wage growth.